Like reading the White Mountain Report every week? Why not get it delivered to your e-mailbox every Thursday? All you have to do is subscribe. It's fast, painless, and best of all it doesn't cost you a dime!
CLICK HERE...

April 17, 2014

Hi Folks,

It's hard to make the change from winter to spring. I have had my Thursday's planned out for the past 6 months, up in Crawford Notch to take pictures of ice, but here I am with nowhere specific to go. I usually feel pretty happy about it, but this year I'm kind of sad. Mainly due to the fact that I was really kind of getting on-it the last month or so. All those trips of to Willoughby really got me all wound up about climbing harder ice this year. While I did reach a crescendo-finish for the season, I found myself wanting more. [sigh] Another 2 weeks of the big ice would have been really nice. I guess I'll just have to make my plans to get it on earlier next year. Nothing wrong with that I suppose. [wry grin]

We had great weather last week, even into the upper 70's, but this week it's been very up and down. Monday was quite nice. However, since Monday night we've had rain, snow and then more rain. On top of that it never got above freezing here in the Valley on Wednesday! Right now it's just below 40 and sunny. A good enough day that my contractor is up on the roof ripping off shingles! After 20 years on the second layer of shingles, it was time to get a new roof done. Nothing that I want to have done, but it's just the way it goes.

As I mentioned, Monday was a pretty nice day so when George Hurley called me Sunday afternoon about climbing on Monday, I jumped on it. We met about 10 and headed down to Humphrey's to see what was available. I had been there earlier in the previous week for some bouldering and there had been snow on the ground, but not now. It was totally clear of snow all the way up to the base of Wanderlust. The first section of the cliff was really running water, with the exception of Robinson Crusoe, which was bone dry! Even the little face right of Wanderlust which has with 6 Bolts And A plug (http://www.neclimbs.com/index.php?PageName=routes&RouteID=873) was wet!

George wanted to lead Wanderlust, as as always I gave him the sharp end. Both of us have a tendency to starting on the right and then coming back to the first bolt and that's what he did this time as well. That said, he did a great job on the pitch which is rated 5.8, but IMO is clearly a grade harder. George certainly still has IT, even for a 79 year old. [wry grin] I followed in what was now a very sunny 70+ degree morning. It made me remember how before the Geriatric Walls were developed Humphrey's was a place that no one climbed on on warm days. He and I both had on a fleece shirts that we took off and tossed down to the base of the climb.

I led the second pitch which angles out to the left. It's 5.7 and I really do like the moves on it. The gear is a mix of bolts and trad and the rock is actually quite nice. As George was coming up I looked over to the right at the pitch 2 anchor on Above And Beyond (http://www.neclimbs.com/index.php?PageName=routes&RouteID=1002). It looked as if it would be pretty easy to traverse over that way. I mentioned it to George and he did that instead of coming to my belay. I slid a couple of small Tricams and cams and he actually mage good use of the Tricams. I followed and we set up the pitch as a toprope. He had been wanting to figure out the moves so he could lead it the way I id on the FA, so it worked out well. By the time we finished that bit the weather was obviously changing and we decided that was enough for the first rock outing of the spring. All in all it was a good time and we both got in what we needed to start things off right. We have plans in place for our spring Gunks trip in late May, and this was a good warm-up. He will be leaving this weekend for a 2 week climbing trip to Belize where he will hook up with Todd Swain & his wife. I'm sure when he gets back he will be cranking, so it's going to be good fun.

Here's a few pictures:

George_02.jpg
George_05.jpg
George_07.jpg

When I ran over to check out the ice & snow remaining on Whitehorse I spotted a climber finishing up the last few moves on Tranquility on the South Buttress. I waited around a few minutes to get a couple of shots of the second following up the pitch. It looked like it was dry and good climbing.

Tranquility_06.jpg
Tranquility_07.jpg



It's been a wonderful ice season, but Spring is officially here folks. Thus the sun is strong so it's warm during the day, but it's cold at night. And of course that means that climbs in the full sun are crap, but anything in the shade can still be good and maybe even building a bit. Sure, Standard Route is still massive, but the ice isn't all that good IMO. I was up there today and thought the ice above the cave was punky! Climbs in the reflector oven that is the Amphitheater are a mess now and honestly in my mind it's not a smart place to be. We're entering a time when the best climbing will be up high in the Ravine. And of course the longer days make it a great time to be up there. From here on out I'm only going to be posting pictures of things I think are in climbable shape, and that's a dwindling supply.
Huntington Ravine
IN mostly
Repentance
OUT
Standard Route
climbable, but getting punky
Dracula
IN - bring your snorkle


I know everyone is completely chomping at the bit to get out on some fun rock. That said, two of the more popular Valley climbing areas are absolutely NOT good places to go in the early season. Both the Whitehorse slabs and the North End cracks of Cathedral Ledge have some serious objective dangers at this time of year from the ice that's above. Neither are obvious from right below, but if you get back far enough and look up high you will see what I mean. We are still a week or more before either are safe. Considering that there are plenty of other reasonably safe areas there are to climb, like the South Buttress of Whitehorse and Humphrey's, I would just wait a bit. A really good warm rain and week of 70 degree days will make things a whole lot better. IMHSHO it's just not worth the risk.

Here's a few pix to illustrate the point. FWIW these were taken around 1:45 PM Thursday, after a very sunny morning!

Cathedral_Ice_01.jpg
Cathedral_Ice_02.jpg
Cathedral_Ice_Unicorn.jpg
WhitehorseIce_01.jpg
WhitehorseIce_04.jpg
WhitehorseIce_05.jpg
WhitehorseIce_06.jpg
WhitehorseIce_07


Up on one of the Mount Washington Valley's finest crags and want to know what that climb you're looking at is? Or maybe you're on your way up from Boston and want to check out the Ice Report for your upcoming weekend plans. Or more likely, you're at work just want to daydream about your next adventure. Well if you have a smart phone handy, you can get to NEClimbs from anywhere you have cell service. While it doesn't offer every single feature of the site and it's not an "app", in mobile form, it does do a whole lot and is very useful. Here is the live link to the mobile version of NEClimbs:

http://www.neclimbs.com/mobile

Check it out and if you have issues on your specific phone, please feel free to let me know.


Join us and LIKE us on Facebook. I'll try and post some interesting pix every Thursday and the latest Ice Report in the season, tho certainly not the whole Report. Here's where you can check it out:

http://www.facebook.com/NEClimbs/



Have fun and climb safe,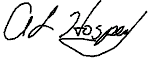 Al Hospers
The White Mountain Report
North Conway, New Hampshire
---
Welcome to the employee rock-climbing seminar. You'll learn valuable teamwork skills by doing dangerous things unrelated to your jobs.
Dilbert