Like reading the White Mountain Report every week? Why not get it delivered to your e-mailbox every Thursday? All you have to do is subscribe. It's fast, painless, and best of all it doesn't cost you a dime!
CLICK HERE...

January 8, 2015

Hi Folks,

MAN do I hate being sick! It happens so rarely that I donít deal with it well. This time I think itís that flu thing that was going around about a month ago. I got it then, it seemed to go away, but now itís back in force. Over the past couple of days itís moved to my chest and is making me cough a lot. Not something that makes me want to go out hiking and climbing in extremely cold temps I will say that.

That said I did get out a couple of days ago to the Backing Dog Crag, a cool little spot just right of Pitmanís Arch on Humphreyís. Iíve been frequenting the area probably for 10-15 years as a nice alternative to the North End of Cathedral Ledge. It gets morning sun and is somewhat hidden from the wind, so itís generally comfortable. At one time you could park in the plowed out area by the gazebo on West Side Rd, but that is no longer available, so you have to park off the road or up near the Saco Craig. Inconvenient, but not too terrible.

The morning I went it wasnít too cold, mid 20ís. From the road I could see that there was ice up there, but I couldnít tell how much. I hiked in just north of the last house, crossed the old roadway and slogged up the little drainage to the cliff. Barking Dog forms regularly, so I wanít surprised that the main flow looked pretty good. As is often the case, there was no indication that anyone else had been up there yet this season. There is a nice line that goes straight up and angles right into a corner just right of a big boulder. Iíve done it many times by myself and set it up as a TR for clients and friends. This time I just went on up it. The lower ice was very good, but up into the corner there was a fair amount of rock under the sugary snowpack. I found a hook for my tools, pulled up to the top and stood at the top. I was a bit surprised that the ground wasnít frozen enough to give me the turf-shots that I was used to at this time of year. I walked off around to the right and took a few minutes for a bar and some water at the base. Looking up at the flow the line straight up looked better, with steeper and fatter ice, so I decided to give it a run. As it turned out the main ice flow WAS a lot more fun, right up to the top. At that point there was no ice or turf to be found at the top. [sigh] I had to back down a little over the last bulge, traverse right to a flake under the front of the boulder and use that to pull myself over the rock slab. [double sigh] Fortunately I know that area quite well and knew where that flake was, someone elseís mileage would most certainly vary!

Regardless, it was a fun outing and it made me feel good to get out obj the ice again after the 8-10 days of too-warm weather. The only good thing about which was that I rode my studded-tire mountain bike a lot. Hey, we all just have to take what we can get, right? I think weíve moved over into the full-time winter now and Iím ready for it. Ice season here I come.


I donít know if youíve heard this - Jim Ewing is a long time figure in New England climbing. He has put up many first ascents and as well is the rope designer for Sterling Rope, a Scarborough Main company. He suffered a serious fall while climbing in Grand Cayman while on vacation the day after Christmas. Jim has undergone multiple surgeries with a one still to go. The cost of getting him transported to a hospital in Ft Lauderdale was over $20,000 and unfortunately, his transport back home to Maine is considered non-medical so insurance won't help... Fortunately he has personal health insurance, but as you may know there are a myriad of additional costs that are associated with an accident of this magnitude that are NOT covered! The out of pocket costs for getting him back to Maine have been estimated at over $20,000 ( via air ambulance). The doctors ruled out ground transport due to the risk of clots. Sam Morton (a co-worker) has setup a fundraiser account so that friends and family can help bring Jim home. In less than a week the climbing community has raised a little over $22k, but thatís just a drop in the bucket.

Jim has been a friend to many of us in some way or another in the NE climbing community -- whether in person, online with his route and rope engineering expertise or through one of the many routes and crags he has pioneered. Please consider contributing:

https://www.gofundme.com/jimewing



It's been a wonderful ice season, but Spring is officially here folks. Thus the sun is strong so it's warm during the day, but it's cold at night. And of course that means that climbs in the full sun are crap, but anything in the shade can still be good and maybe even building a bit. Sure, Standard Route is still massive, but the ice isn't all that good IMO. I was up there today and thought the ice above the cave was punky! Climbs in the reflector oven that is the Amphitheater are a mess now and honestly in my mind it's not a smart place to be. We're entering a time when the best climbing will be up high in the Ravine. And of course the longer days make it a great time to be up there. From here on out I'm only going to be posting pictures of things I think are in climbable shape, and that's a dwindling supply.
Huntington Ravine
IN mostly
Repentance
OUT
Standard Route
climbable, but getting punky
Dracula
IN - bring your snorkle

Here are a few interesting pix from this morning:

AngelCakes.jpg
CathedralLedge.jpg
Diagonal.jpg
DiamondsAndRust.jpg
LeftOfSmear.jpg
LHMonkeyWrench.jpg
MtWillard.jpg
Shoestring.jpg
SnotRocket.jpg
Unicorn.jpg
Willard_UpperTier.jpg

More pix are on NEClimbs and Facebook.


Up on one of the Mount Washington Valley's finest crags and want to know what that climb you're looking at is? Or maybe you're on your way up from Boston and want to check out the Ice Report for your upcoming weekend plans. Or more likely, you're at work just want to daydream about your next adventure. Well if you have a smart phone handy, you can get to NEClimbs from anywhere you have cell service. While it doesn't offer every single feature of the site and it's not an "app", in mobile form, it does do a whole lot and is very useful. Here is the live link to the mobile version of NEClimbs:

http://www.neclimbs.com/mobile

Check it out and if you have issues on your specific phone, please feel free to let me know.


Join us and LIKE us on Facebook. I'll try and post some interesting pix every Thursday and the latest Ice Report in the season, tho certainly not the whole Report. Here's where you can check it out:

http://www.facebook.com/NEClimbs/



Have fun and climb safe,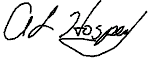 Al Hospers
The White Mountain Report
North Conway, New Hampshire
---
There are old climbers, there are bold climbers, but there are no old bold climbers!
Unknown