Like reading the White Mountain Report every week? Why not get it delivered to your e-mailbox every Thursday? All you have to do is subscribe. It's fast, painless, and best of all it doesn't cost you a dime!
CLICK HERE...

January 15, 2015

Hi Folks,

I got out climbing yesterday for the first time since right after I got sick, almost 10 days ago. I went through a horrible bout of a sore throat followed by 5 days of bronchitis that really wasted me. Iíve never had bronchitis before and the whole thing of not being able to breathe while I was outside in the cold air was a major drag. Every time started feeling better and I went out to climb, ski or go for a ride I felt worse. Fortunately most all of this has seemingly passed and yesterday I felt good enough to make it down to the North End for a while.

I walked down from the house and was happy to see that the road is really packed out now. The last time I rode down on my bike it was really rutted and pretty darn funky. To get the idea about just how well itís packed, check out this picture of a shiny black Porsche parked all the way down by the gate. Considering just how low these babies are to the ground, itís impressive.

WTF.jpg

I love running laps on Thresher, so I hiked up the hill and geared up by the little gully on the lower left. It wasnít as fat as it is sometimes, but it still was OK and I liked the interesting moves it forced me into making. The upper slab felt lower angle than it usually is, probably Ďcause itís not building right now. The ice was brittle and dry, but it was thick and the climbing was fun. Even tho Iím not totally well yet, it was great to be out.

I walked around by the pillars and the main slab and both looked in good shape. I grabbed my stuff and walked along the cliff. Unicorn didnít look in yet, and tho the pillar on Diedre was formed there was minimal ice to get up there and there was no ice in the middle pitch crack. Remission had no ice down low, tho the upper column looked pretty good from the ground. There was a party on Repentance as I walked by. The bottom was a lot thinner than last year and looked pretty broken up, as was the start up Pitch 2 and the crack above it looked lean. As I was walking down to the road I saw my friend Adam and his house-mate Josh (?). They were on their way to get on Repentance as well. Considering it was almost 3pm Iím pretty sure that they finished by headlamp!

All in all it felt great to get out and climb again. Itís rare for me to get sick and Iím hoping that I get out at least once more this week.


I will be away from January 21-28! I have been going to Los Angeles for a big music trade show (NAMM) the past couple of years, and Iím going again this year. I will write the Report as usual, gathering the latest details from fellow guides and friends, but will obviously not be taking pictures. Iím looking forward to getting up into the Canyons above Malibu for some mountain bike riding as well. That will be a nice respite from the cold. I promise that will return in time for the following weekís Report. [grin]


Iím doing a jazz concert with several friends at the Leura Hill Eastman Performing Arts Center in Fryeburg ME tomorrow evening. We will be playing original compositions as well as come great other tunes. This is a great band consisting of Craig Bryan (drums), Al Hospers (bass), Kelly Muse (piano), Mimi Rohlfing (vocal), and Mike Sakash (saxophone). The concert begins at 7:30pm. Adult admission is $15.

In addition my band, Sounds Clever and the Valley Horns, will be playing at Wolfeís Tavern in the Wolfeboro Inn, in beautiful downtown Wolfboro, NH. We play funky dance music and IMNSHO the band is fantastic. The last couple of times weíve played there we have packed the place. They have great food and good drinks. Come out and have a good time.


I had mentioned last week about how fellow climber and friend Jim Ewing was seriously injured in a climbing accident while on vacation with his family in Grand Cayman about 2 weeks ago. The accident was quite serious and he was airlifted to a hospital in Fort Lauderdale, where he has undergone several operations to stabilize his injuries. His wife Cathy has been with him the whole time and we all have been sending our best wishes on his recovery. At this time Jim has made good progress and is really looking forwar to getting back to Maine as soon as possible.

Unfortunately good wishes are only a part of the equation. While Jim does have health insurance, the costs of an accident like this are huge and ongoing. besides the cost of his airlift back to the US and the hospital care, it will cost an amazing amount of money to get him back to his Maine home where he can begin his rehabilitation via Air Ambulance. And then the continuing doctor and nursing costs, which are not all fully covered.

A GoFund site has been set up in his name at the link below. If you have not already done so, please consider making a donation to this effort. This could have easily happened to any of us. The community has really stepped up to offer Jim and his family the help that they need. Thanks to all that have made a contribution.

https://www.gofundme.com/jimewing



It's been a wonderful ice season, but Spring is officially here folks. Thus the sun is strong so it's warm during the day, but it's cold at night. And of course that means that climbs in the full sun are crap, but anything in the shade can still be good and maybe even building a bit. Sure, Standard Route is still massive, but the ice isn't all that good IMO. I was up there today and thought the ice above the cave was punky! Climbs in the reflector oven that is the Amphitheater are a mess now and honestly in my mind it's not a smart place to be. We're entering a time when the best climbing will be up high in the Ravine. And of course the longer days make it a great time to be up there. From here on out I'm only going to be posting pictures of things I think are in climbable shape, and that's a dwindling supply.
Huntington Ravine
IN mostly
Repentance
OUT
Standard Route
climbable, but getting punky
Dracula
IN - bring your snorkle

Here are a few interesting pix from this morning:

AngelCakes.jpg
CauliflowerGully.jpg
CathedralLedge.jpg
Cocaine.jpg
Diagonal.jpg
Diedre.jpg
DroplineMachine.jpg
LHMonkeyWrench.jpg
Shoestring.jpg
SnotRocket.jpg
Thresher.jpg
Tripecicle.jpg
Unicorn.jpg
Willard_UpperTier.jpg

More pix are on NEClimbs and Facebook.


Up on one of the Mount Washington Valley's finest crags and want to know what that climb you're looking at is? Or maybe you're on your way up from Boston and want to check out the Ice Report for your upcoming weekend plans. Or more likely, you're at work just want to daydream about your next adventure. Well if you have a smart phone handy, you can get to NEClimbs from anywhere you have cell service. While it doesn't offer every single feature of the site and it's not an "app", in mobile form, it does do a whole lot and is very useful. Here is the live link to the mobile version of NEClimbs:

http://www.neclimbs.com/mobile

Check it out and if you have issues on your specific phone, please feel free to let me know.


Join us and LIKE us on Facebook. I'll try and post some interesting pix every Thursday and the latest Ice Report in the season, tho certainly not the whole Report. Here's where you can check it out:

http://www.facebook.com/NEClimbs/



Have fun and climb safe,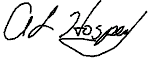 Al Hospers
The White Mountain Report
North Conway, New Hampshire
---
Consider what you want to do in relation to what you are capable of doing. Climbing is, above all, a matter of integrity.
Gaston Rťbuffat