Like reading the White Mountain Report every week? Why not get it delivered to your e-mailbox every Thursday? All you have to do is subscribe. It's fast, painless, and best of all it doesn't cost you a dime!
CLICK HERE...

February 26, 2015

Hi Folks,

So daylight Savings Time is coming up fast, March 8th. This is the Spring Ahead one where we will get more daylight once again. Itís been nice to finally be getting up with the Kiddo to get him off to school and itís actually light outside. Now it will be nice to be able to climb and ride until later in the afternoon without worrying so much about getting benighted. Besides that, itís an indication that Spring is actually on its way. And while many truly savor the winter, IMO this year itís not a minute too soon!

Yesterday we had another sunny, almost balmy day. It started out at 4 degrees, but by 11:30 had surged to almost 30! This was a clear indication that I had to get outside ASAP. I called Brad to see if he could get out, but he was too busy. I could have fished around for a partner but decided I couldnít wait so I grabbed my bike stuff and headed up to Crawford Notch to see what I could find. My plan was just to do a short ride on some of the snowmobile trails, but as always things change on the fly.Did I mention that I picked up a fat tire bike this winter? I ordered it in December, but it only arrived last week! Fortunately there is still enough snow out there to make it fun.

First I stopped at Thorn Pond, just down the road from Attitash. There are ski and hiking trails there, but all were signed for skiing only. SIGH I played around on a snowshoe trail, but it was too soft so I loaded the bike back in the van and headed further up Notch. Next stop was Bear Notch Road, a major snowmobile thoroughfare. I headed up the road and hung a right onto a ski trail. there were no signs saying I couldnít ride there, so what the heck! Since I also XC-ski I was careful not to ride on the groomed areas. The trail wound uphill through the woods, crossing a large snowmobile trail, and continuing up quite high. Eventually I intersected with a snowmobile trail. hung a left and came to a big intersection. This is apparently a loop that continues up much higher and eventually curves left and intersects with another snowmobile trail that connects with Bear Notch Road. You can go right or left and connect either way. I went left and eventually hit Bear Notch and then headed downhill and back to Bartlett. From what I can tell it was a 5+ mile loop. Honestly it couldnít have been a better ride. I saw a few skiers and snowmobiles, but mostly I was on my own. Next time I want to go all the way to the top of Bear Notch. Iím sure it would be pretty amazing this time of year. Iíve ridden it many many times in the summer on my road bike, but this is very different and I really like it.

BearNotch_1.jpg BearNotch_2.jpg


As you all must know by now, hiker Kate Matrasova tragically perished last Sunday attempting a winter Presi traverse in bad conditions. I briefly wrote about it last week and posted some links to articles about the incident. Over the week I talked to several of my local friends about what happened. Opinions ranged from sadness, to disapproval, to amazement, and many things in between. A local guide who is a member of the MRS said; ďIt was inappropriate that she was there.Ē That observation seemed about right to me. Then a few days ago someone on the NEClimbs forum posted the following link to an article from the Boston Globe:

https://www.bostonglobe.com/metro/2015/02/21/the-young-woman-and-mountain/SEBPucaGpA1Fun4R5uoj7K/story.html

This is the most in-depth analysis I have seen so far. While Iím sure that there will be a good one in next yearís AINAM, this article, written by staff writer Nestor Ramos, touched all the bases and uncovered quite a bit of information that had previously not been known. In particular is that she had turned on her GPS and that track was analyzed by conservation officers. After coming out of treelike at the Madison Hut she climbed to the summit of Mt. Madison, came down, briefly stopped at the Hut and headed toward Mt Adams on the Star Lake Trail. The wind was now at her back. After summiting Adams she turned back, heading for the hut. Unfortunately by this time wind gusts were up to 100 mph. She triggered her personal locator beacon at 3:30 from a location a couple of hundred feet off the trail where she would be found 14 hours later. Her pack was off and her face was cut and scraped, perhaps from being blown off the trail by the wind.

I have read and re-read this article several times over the past couple of days, re-watched video of the AVSAR team that found her and given it significant thought. On Wednesday I gave Brad a call and we spent some time talking about what had happened. Itís not the first time weíve talked about incidents such as this plus FWIW I was the local reporter for AINAM for several years, so I have some experience in analyzing incidents. There are decision branches in all aspects of our lives when very different things can happen, depending on which decision we make. Most are somewhat benign; what path we are taking on our drive to work or where weíre going for dinner. Others more significant; do we go home with that wacky person we met at a bar, do I drive home after having 4 beers at the club. But some truly have life or death consequences! Matrasovaís initial decision to attempt a hike of this magnitude, at this time of year, in these conditions and solo was her first decision of the day. Although important, I donít think that this was the life-death decision point. Lots of folks head up into the mountains for a variety of reasons on days when the weather isnít good - often to simply pit themselves against the mountain.

When she came out of treelike on the Valley Way Trail, the conditions were bad. However she continued on to the summit of Mt Madison. Again I donít think that this was the tipping point. Itís not that far from the Hut to the summit, and according to conservation officers based on the phone picture she took when she got back to the Hut, she was in good shape and looking strong. At this point she made a decision to continue to the summit of Adams. In my opinion this was the crux, life-death decision point. Any time prior to this she could have headed back down Valley Way, called or texted her husband to come back and pick her up and all would have been well. She would have had a great story to tell and would have gained some invaluable experience about just how intense things can be on our ďlittle mountainĒ.

By this time the wind was over 70 mph and the temperatures were dropping. The wind was at her back on her way along the Star Trail, almost urging her along and likely giving her the feeling that she was making good time. According to her GPS, she summited Adams and turned around to come back to the relative safety of the Madison Hut and Valley Way. Unfortunately by now the wind had kicked up another notch, temps had fallen to near 30 below and what had been a tailwind had become a veritable hurricane, likely keeping her from making hardly any headway at all. With 100 mph gusts blowing right in her face she was unable to make it to either the Hut or Valley Way. She was found off the trail approximately 2/3 of the way back to the hut. On a nice day it would likely be in sight of treelike and safety. She had made the right decision to head back, but it had been made too late. The next day members of the AVSAR (Andruscoggen Valley Search & Rescue) team found her at about 2 pm. The video of the team hiking the ridgeline clearly shows 2 team members being blown over by the wind. It was a difficult recovery, on many levels.

So, what does this tell us? As always itís easy to Monday morning quarterback these incidents. We all try to analyze, but it is all too easy to say what someone should have done. To me it just reiterates that there are decision points that happen in all of the things we do, and that it is always important to try our best to make the right decision - most especially n the mountains. Of course all the decisions we make are made based on our personal experience and abilities. All of us have done things that in retrospect werenít all that smart. However, we should look at incidents such as this and, hopefully, learn something that will help us choose the right path when faced with decisions that may spell life or death.


The deadline of March 1 is almost upon us for submission of applications for the AAC delegation to the Rock Us in the Caucasus 2015 event in Armenia and Georgia this September. Want to go climb in Armenia and Georgia this summer? APPLY NOW

rockusinthecaucasus.com

As always, here are a few interesting pix from this morning:

AngelCakes.jpg
CathedralLedge.jpg
Cauliflower.jpg
Diagonal_Mordor.jpg
LHMonkeyWrench.jpg
MtWillard.jpg
Shoestring.jpg
SnotRocket.jpg
Unicorn.jpg
Willard_UpperTier.jpg

As always, more pix are on NEClimbs Ice Report and Facebook.


Up on one of the Mount Washington Valley's finest crags and want to know what that climb you're looking at is? Or maybe you're on your way up from Boston and want to check out the Ice Report for your upcoming weekend plans. Or more likely, you're at work just want to daydream about your next adventure. Well if you have a smart phone handy, you can get to NEClimbs from anywhere you have cell service. While it doesn't offer every single feature of the site and it's not an "app", in mobile form, it does do a whole lot and is very useful. Here is the live link to the mobile version of NEClimbs:

http://www.neclimbs.com/mobile

Check it out and if you have issues on your specific phone, please feel free to let me know.


Join us and LIKE us on Facebook. I'll try and post some interesting pix every Thursday and the latest Ice Report in the season, tho certainly not the whole Report. Here's where you can check it out:

http://www.facebook.com/NEClimbs/



Have fun and climb safe,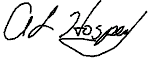 Al Hospers
The White Mountain Report
North Conway, New Hampshire
---
Dry-tooling is something i used to do in high school when I couldn't find a date for the weekend.
Jack Tackle