Like reading the White Mountain Report every week? Why not get it delivered to your e-mailbox every Thursday? All you have to do is subscribe. It's fast, painless, and best of all it doesn't cost you a dime!
CLICK HERE...

April 23, 2015

Hi Folks,

Good morning, good morning
Good morning, good morning
Good morning ah

Nothing to do to save his life call his wife in
Nothing to say but what a day how's your boy been
Nothing to do it's up to you
I've got nothing to say but it's OK

Good morning, good morning
Good morning, good morning

Itís Spring folks. Yup, thatís right, the snow is almost gone everywhere but on the Mountain, even overnight temps are above freezing here in the lower elevations, and the rock is, at least occasionally, dry. Well not so dry this week, but itís getting there. I would say that 98% of the ice & snow on the cliffs is gone now, but I promise that thereís stuff here & there that you donít see Ďcause itís hidden in dark nooks & crannies. Remember the pics I showed from last Wednesdayís climbing at Humphreyís, and that was a 70 degree day! Hereís a few pics of Cathedral & Whitehorse taken today:

Goofers.jpg
NorthEndIce.jpg
northEndSlab.jpg
Whitehorse.jpg


There is lots to ride in the area without going on places that are problematic, like the Red Tail Trail off Hurricane Mountain Road. Sidehill, Sticks & Stones & Rattlesnake on the East Side are all in great shape, as is the new access to Outer Limits which is off the snowmobile corridor. Stay away from the Swamp Trail & the power lines because they are both a mess. The Electric Loop on the West Side is generally fine, with some muddy spots where itís almost always muddy. My guess is that most of Ultimate Singletrack is dry as well. I'll even bet that the Mineral Site & most of Tent Boulder is fine too, if you can get across Weenie Gully. If youíre not sure what Iím talking about, pick up a copy of Peter Minichís MTB trail map at any of the local bike shops. As far as shops go, I recommend Stand & Dan. Pat Ferland, who works there, is a great mechanic and excellent resource for riding in the Valley.

EastSideRide.jpg



It's been a wonderful ice season, but Spring is officially here folks. Thus the sun is strong so it's warm during the day, but it's cold at night. And of course that means that climbs in the full sun are crap, but anything in the shade can still be good and maybe even building a bit. Sure, Standard Route is still massive, but the ice isn't all that good IMO. I was up there today and thought the ice above the cave was punky! Climbs in the reflector oven that is the Amphitheater are a mess now and honestly in my mind it's not a smart place to be. We're entering a time when the best climbing will be up high in the Ravine. And of course the longer days make it a great time to be up there. From here on out I'm only going to be posting pictures of things I think are in climbable shape, and that's a dwindling supply.
Huntington Ravine
IN mostly
Repentance
OUT
Standard Route
climbable, but getting punky
Dracula
IN - bring your snorkle


I was in Bagels Plus yesterday morning before my bike ride picking up some bagels for my son and me. Frank asked what I eat when I ride I said just my usual bars. He tossed me a rectangular block that was in a bowl with several others on the counter and said ďTry this.Ē Frank is a climber, cyclist and outdoors kinda guy so like all of us heís looking for stuff to eat when heís out doing stuff and this is his take on an energy bar. Itís kind of a dense bagel with oats and all kinds of other stuff in it. It weighs a ton and tastes good, tho just a little on the dry side. Weight-wise itís probably the equivalent of 3 Clif Bars. If you get them frozen, you can keep Ďem in the freezer Ďtill you need one. It only takes about 30 minutes to thaw, and thatís sooner than when I would want my first snack on my average MTB ride. It wonít replace my goo-bloks, but itís a great change from the Balance & Clif bars that I usually get. RECOMMENDED!

food.jpg

Disclaimer - yes these folks are sponsors, but that has nothing to do with why I recommend this product. I just like it! Try it and see what you think for yourself.


Ed Webster will be presenting: First Ascents - Supercrack to Acadia to Himalaya with a tribute to Brian Delaney. This event will also benefit Eagles Bluff via the Clifton Climbers Alliance's gear raffle. Our sponsors (Alpenglow Adventure Sports, Acadia Mountain Guides Climbing School, Evo Rock + Fitness, Nomads Adventure and Active Wear) have donated much gear and new guidebooks!

Reservations can be purchased for $10 in advance at Evo Rock + Fitness Portland or at Nomads Adventure and Active Wear or $15 at the door.

This event will start at 6pm on Saturday, the 25th of April in the Luther-Bonney building of USM's Portland campus.

Come get a history lesson, see some amazing photographs, support access to Eagles Bluff and connect with your climbing community!

Webster.jpg


Up on one of the Mount Washington Valley's finest crags and want to know what that climb you're looking at is? Or maybe you're on your way up from Boston and want to check out the Ice Report for your upcoming weekend plans. Or more likely, you're at work just want to daydream about your next adventure. Well if you have a smart phone handy, you can get to NEClimbs from anywhere you have cell service. While it doesn't offer every single feature of the site and it's not an "app", in mobile form, it does do a whole lot and is very useful. Here is the live link to the mobile version of NEClimbs:

http://www.neclimbs.com/mobile

Check it out and if you have issues on your specific phone, please feel free to let me know.


Join us and LIKE us on Facebook. I'll try and post some interesting pix every Thursday and the latest Ice Report in the season, tho certainly not the whole Report. Here's where you can check it out:

http://www.facebook.com/NEClimbs/



Have fun and climb safe,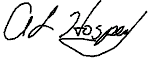 Al Hospers
The White Mountain Report
North Conway, New Hampshire
---
To truly raise the standards of free climbing, you can't sacrifice style or purity for a higher number.
Ron Kauk