Like reading the White Mountain Report every week? Why not get it delivered to your e-mailbox every Thursday? All you have to do is subscribe. It's fast, painless, and best of all it doesn't cost you a dime!
CLICK HERE...

May 14, 2015

Hi Folks,

7 PM Tuesday evening George and I rolled in from our 6th annual Spring trip to the Gunks. As always, it was a great time climbing every day, seeing friends and generally enjoying being away from the Valley for a bit. George goes on more climbing trips than I do, but I do my best to fit in as best I can. We have a routine with my driving, us splitting all the expenses and us both sharing the pitches equally - it works out very well.

As always we left early on Friday and arrived in time to get in a pitch at the Nears. It was a very hot afternoon, with temps a little over 90 (!) so we just did this little climb on the far right side called Wichita. It did server to give us a feel for the rock and was worth the effort. We'd heard that the parking area at the Traps has been filling up early on the weekends, so Saturday morning we got an early start; arriving there before 8. Even so the lot was more than half full. We had no particular plan so we just wandered down the carriage road, ending up at Ribs. There was a party on it already, but I decided that Ribless looked just as good so we went for that. I hadn't led it before, but it's a nice climb. You stay right next to the arete and the exposure is pleasant. We chatted a bit with the party on Ribs, the leader was Victor, and we kept seeing them here and there over the next day or two. next we headed down the trail to Arch. It was George's lead and he did a great job. The move near the top to get around the roof on the right was entertaining and he did a great job with it. A friend of mine was climbing to our right and we exchanged a few pleasantries on the GT Ledge. He insisted that we give P2 of Wrist a try, which was just to our left, so I figured why not. It was an interesting climb with a cool hand traverse out to the left and pull over to a face. I set up a belay there so I could tell what George was doing, and then he finished up the last of the route in fine style. After we rapped down George started making noises about being done for the day, but I talked him into letting me do Strictly From Nowhere. It has some interesting face climbing up to a overhang that leads to the belay on top of a ledge on the right. I did fine on the face, but it took me a couple some efforts to figure out the overhang moves. It's rated as 5.7+, but in Gunks style it would probably be closer to a 9 up here. Regardless, it's a fun climb.

Saturday we were joined by Terry, one of George's long-time clients and a great friend. Again we got a pretty early start. It was a very hot day and with 3 of us on a rope we only managed 2 climbs, Frog Head and Hawk. I really enjoyed P1 of Hawk and managed to climb it in my approach shoes. That was a gas. The only negative was that we got one of my new purple Camelots stuck in the flake at the belay. Both George and I tried valiantly to get it out, to no avail. [sigh] $50 down the drain. Oh well.

Monday was our last full day of climbing. There was hardly anyone at the Trapps and we were able to get on 3 Pines (5.3) right away. It's one of those 4 star classics that usually has a line and I'd never done it. I did P1, George P2 and I did P3. To get to P3 you had to walk about 30' across the ledge, climb a face to a roof, traverse around to the right and pull over a roof. Again I belayed there to be able to see George and then he finished it off. It was pretty neat. We rapped, had some lunch and then headed down to Beginner's Delight (5.4). It was my lead so I did the direct crack start (5.3) and continued up to the place where you build the belay in the corner. George did P2 which heads up and left to the ledge. P3 was a another really neat little roof, with another hand/finger traverse out right and a pull up to a face. This time I continued to the top where the whole place looked like a picnic area. I wouldn't have been surprised to see a table or even a golf driving range - the grass was so nice! [grin]

We had run into our friend Dustin on a walk out and he recommended a climb called Grease Gun Groove (5.6) at the Nears for our final 1 pitch climb on Monday morning. I looked it up in the guidebook and it looked interesting. Again we got up early, ate, packed, checked out of the hotel and headed out. The climb was a little past Gelsa and easy to find. As Dustin mentioned the start looked a bit burley, but George had a plan. He taped a nut to his hiking pole and fished it into a crack 8' up. Voila, it protected the first move! And of course he sent it in great style. [grin]

2 hours later, after a quick stop at Starbucks for some jet fuel, we headed home. Another great trip in the books and already thinking about the fall. The next time I'm bringing my mountain bike because I hear that there are some great rides in the local state park, and it might be a gas to ride all the way around the cliff. Stay tuned…

P.S. Great seeing a bunch of folks we knew, and meeting some new folks we now know: Joan, Terry, Martin, Jim, Rich, Dustin, Wade, Art, Terry, Jerry, Steven, Victor, Ann, and any others I missed.

1_Ribs_Victor.jpg
2_Arch_George_1.jpg
3_Arch_George_2.jpg
4_Wrist_P2_George.jpg
5_Wrist_George_top.jpg
6_Strictly_MartinA.jpg
7_Strictly_George.jpg
8_FrogHead_George.jpg
9_FrogHead_Terry.jpg
10_Hawk_George_Terry.jpg
11_Hawk_approachShoes.jpg
12_3Pines_P1.jpg
13_3Pines_P2.jpg
14_3Pines_Al.jpg
15_3Pines_top_George.jpg
16_BeginnersDelight_troll.jpg
17_BeginnersDelight_top_George.jpg
18_GreaseGunGroove_start.jpg
19_GreaseGunGroove_start_George.jpg
20_GreaseGunGroove_George.jpg

Some other interesting stuff - A guy wearing these fancy "belay glasses" that cost $80 at Rock & Snow. An elusive Shawngunks "skink". A 5' long black snake beside the cliff near Minty.

21_glasses.jpg
22_Skink.jpg
23_Snake.jpg



It's been a wonderful ice season, but Spring is officially here folks. Thus the sun is strong so it's warm during the day, but it's cold at night. And of course that means that climbs in the full sun are crap, but anything in the shade can still be good and maybe even building a bit. Sure, Standard Route is still massive, but the ice isn't all that good IMO. I was up there today and thought the ice above the cave was punky! Climbs in the reflector oven that is the Amphitheater are a mess now and honestly in my mind it's not a smart place to be. We're entering a time when the best climbing will be up high in the Ravine. And of course the longer days make it a great time to be up there. From here on out I'm only going to be posting pictures of things I think are in climbable shape, and that's a dwindling supply.
Huntington Ravine
IN mostly
Repentance
OUT
Standard Route
climbable, but getting punky
Dracula
IN - bring your snorkle


Almost all of the trees that were down on the trails from the winter have been cleaned up now, including those on the Red Trail Trail. The lower section of the Swamp Trail has been rerouted so it is no longer so muddy. Thanks to the NEMBA crew for their efforts.


Blackflies were horrible n the Gunks, but only moderately bad here. I was out in the woods today and they were annoying when I stopped, but they weren't swarming. Maybe it is because it was cold last night, and it's going to be cold again tonight. Hopefully that will keep them down a bit longer. The ticks, on the other hand…


Up on one of the Mount Washington Valley's finest crags and want to know what that climb you're looking at is? Or maybe you're on your way up from Boston and want to check out the Ice Report for your upcoming weekend plans. Or more likely, you're at work just want to daydream about your next adventure. Well if you have a smart phone handy, you can get to NEClimbs from anywhere you have cell service. While it doesn't offer every single feature of the site and it's not an "app", in mobile form, it does do a whole lot and is very useful. Here is the live link to the mobile version of NEClimbs:

http://www.neclimbs.com/mobile

Check it out and if you have issues on your specific phone, please feel free to let me know.


Join us and LIKE us on Facebook. I'll try and post some interesting pix every Thursday and the latest Ice Report in the season, tho certainly not the whole Report. Here's where you can check it out:

http://www.facebook.com/NEClimbs/



Have fun and climb safe,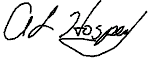 Al Hospers
The White Mountain Report
North Conway, New Hampshire
---
When you get to the summit of the mountain, keep climbing.
Tibetan saying