Like reading the White Mountain Report every week? Why not get it delivered to your e-mailbox every Thursday? All you have to do is subscribe. It's fast, painless, and best of all it doesn't cost you a dime!
CLICK HERE...

June 11, 2015

Hi Folks,

I didnít get to climb so far this week, too much work and 2 days of rain. Thatís right, I actually do have work to do folks. Occasionally I have to put on my software engineer hat and actually attempt to be gainfully employed. [grin] And I know we all like strings of dry bluebird days, but we actually do need the moisture. The 2 day rain we had was just what the doctor ordered - mostly constant drizzle that soaked in, and didnít just run off. We did however, have one really huge downpour on Tuesday night as a thunderstorm blew through. Fortunately it only lasted about 15 minutes tho, so there werenít any flash-floods.

I did get drive up to the top of Cathedral to check on all the work that caused the cliff to be closed for several days around Memorial Day. The parking area around the circle has been cleaned up with packed gravel and the main paths have also had a lot of work done on them. While itís not actually handicap-accessible, itís going to be a lot better for the tourists that frequent the overlook. There is still some equipment and a pile of p-stone up there, so my assumption is that there is still more work to be done. While obviously we climbers donít care, as a NH State Park itís probably a good idea to be inclusive. Hereís a couple of pics of whatís been done:

CathedralLedge_1.jpg
CathedralLedge_2.jpg

Looks like a good weekend coming up, or at least most of it. Enjoy -



It's been a wonderful ice season, but Spring is officially here folks. Thus the sun is strong so it's warm during the day, but it's cold at night. And of course that means that climbs in the full sun are crap, but anything in the shade can still be good and maybe even building a bit. Sure, Standard Route is still massive, but the ice isn't all that good IMO. I was up there today and thought the ice above the cave was punky! Climbs in the reflector oven that is the Amphitheater are a mess now and honestly in my mind it's not a smart place to be. We're entering a time when the best climbing will be up high in the Ravine. And of course the longer days make it a great time to be up there. From here on out I'm only going to be posting pictures of things I think are in climbable shape, and that's a dwindling supply.
Huntington Ravine
IN mostly
Repentance
OUT
Standard Route
climbable, but getting punky
Dracula
IN - bring your snorkle


My friend Mike Levine and I rode Town Hall Road on Wednesday. This is one of our regular rides that we do occasionally. Itís a great way to get ~16 miles of riding on mostly logging roads. Mountain Pond has been a popular destination up there for family hikes for many years, however, part of the road was washed out by Hurricane Irene, and the road has been gated for the past few years. Itís also part of a major snowmobile corridor that can take you over to Chatham. Iíve also ridden that whole loop on my bike several times and itís a great ride.

As usual we drove up the road to the gated parking area and started from there. Then we started up the road which is a gradual uphill all the way to where the road ends at the river just beyond the Mt Eastman Trail. On the way we noticed that the washout has been repaired along with several small eroded places, plus several trees that were blocking the road have been removed! At the top, the river was low enough that Mike tiptoed over to the other side & confirmed there is single track continuing up the old road. That seemed interesting, but we saved that adventure for another day. On the way back downhill, just past the snowmobile trail that goes down to Chatham, I spotted an old logging road on the left. It looked rideable so we followed it for about 1/2 mile until it turned to high grass and kind of swampy. It was originally a pretty wide logging road at one time, cut into the side of the hill. Again very interesting and likely worth another explore later in the fall or early winter when things have dried out.

Mike had to go back, but I took a right on the road near Mountain Pond to go uphill to where the bridge had been washed out by Irene. We had seen some workersí cars go by while we were riding uphill earlier, so Iíd heard from my friend Phil O that there was work going on up there. Turns out that there was a pretty good sized crew up there working to replace the bridge. They already had a temporary bridge in place so I continued up another mile or so. I went past a swamp/pond on the left, a marked hiking trail that goes to Black Mountain Road and then continued downhill to where the road stops at the East Branch of the Saco. It intersects with the East Branch Trail, which apparently parallels the river in both directions. I want to get back there this summer & ride that trail, maybe all the way up to Perkins Notch if possible, it looks like quite a nice wide trail.

It's very neat up there and I highly recommend the ride. Here are a few pictures:

TownHallRoad_1.jpg
TownHallRoad_2.jpg
TownHallRoad_3.jpg
TownHallRoad_4.jpg
TownHallRoad_5.jpg


The bugs are pretty bad right now, tho the black flies donít seem all that bad to me. At least where Iíve been Iíve found the mosquitoes and deer flies to be the worst offenders. Riding in the woods up at the top of Town Hall Road on Wednesday the deer flies were unreal, and they can really bite! Then over near Cathedral earlier in the week I had clouds of mosquitoes all around my head! That said, a friend was out at White Ledge in Albany last week and apparently the black flies were brutal. So Iím raising the BugCON to a 4 for the time being. Hopefully it will drop to a manageable level soon.


Up on one of the Mount Washington Valley's finest crags and want to know what that climb you're looking at is? Or maybe you're on your way up from Boston and want to check out the Ice Report for your upcoming weekend plans. Or more likely, you're at work just want to daydream about your next adventure. Well if you have a smart phone handy, you can get to NEClimbs from anywhere you have cell service. While it doesn't offer every single feature of the site and it's not an "app", in mobile form, it does do a whole lot and is very useful. Here is the live link to the mobile version of NEClimbs:

http://www.neclimbs.com/mobile

Check it out and if you have issues on your specific phone, please feel free to let me know.


Join us and LIKE us on Facebook. I'll try and post some interesting pix every Thursday and the latest Ice Report in the season, tho certainly not the whole Report. Here's where you can check it out:

http://www.facebook.com/NEClimbs/



Have fun and climb safe,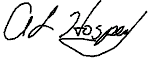 Al Hospers
The White Mountain Report
North Conway, New Hampshire
---
This is a group of people I used to go walking with. (long pause) That's me on the left. (even longer pause) On the right is the woman I married, Audrey. (very long pause, speaker looks at shoes) Which just goes to show that danger lurks where you least expect it.
Don Whillans commenting on a B&W slide showing a group of smiling hikers