Like reading the White Mountain Report every week? Why not get it delivered to your e-mailbox every Thursday? All you have to do is subscribe. It's fast, painless, and best of all it doesn't cost you a dime!
CLICK HERE...

July 2, 2015

Hi Folks,

This weekend is July 4th and things are going to be crazy here in our Valley. The tourists are definitely here now and the traffic is very nuts everywhere. If you're coming into town, often the traffic is totally backed up waaay before the Kanc. While you could take a left and ride out to Passaconaway Road and come back to West Side road, there is a better way. As you come down the hill past Karla's Pet Rendezvous you will see the Coleman place and Rt 153 on the right. Turn there, take the next street to the left, Cranmore Shores, continue onto Pequawket Dr, wind your way through Quint and then on to Tasker Hill Road. A left will drop you right at the intersection of West Side Road and 16, north of Conway Village. Put this one in your GPS, you will love it in the summer.

Boy have we been going through some up and down weather the past week. It seems like every time I try to go climbing, it rains. And when I say it rains I mean it pours. Yesterday was supposed to only be a day of showers, but it rained cats & dogs almost all day long. Go figure… It was drag that I had to drive to Concord for an all day jazz trio rehearsal, but at least I was inside most of the day. This weekend brings me 1 guiding morning, 4 music gigs, 2 rehearsals and a trip to Portland to take the wife & boy to the airport between now and Sunday night! WHEW. I hope that your holiday weekend is more relaxing.

BTW While on the ride described below, I did spot an interesting slab as I rode down the obvious spur out right we rode as we headed up the forest road. I don't know what that is, but it's likely been climbed. In addition we saw a car with Mass plates that was parked up at the top of the forest road, about 200 yards from the intersection of Bear Notch Road. There was a small trail heading uphill right there & I gotta wonder if it's the newish access to Green's. Very interesting…



I rode my MTB up the Mt Willard trail this morning. it was amazing! I was in a hurry in both directions, but as I went through the Notch I glanced at the various climbs. The sun is strong and really baking everything out everywhere. I spotted someone on Standard but everything in the Amphitheater looks poor. The left face of Willard IMO is toast. IMNSHO if it's not in the shade, I would consider it highly suspect.
Huntington Ravine
IN mostly
Repentance
OUT
Standard Route
IN be aware folks!
Dracula
IN - bring your snorkle


I took a great explore-ride on Tuesday that started at the bottom of Bear Notch Road, went up the dirt roads on the right that wind up through the Bartlett Experimental Forest to the top of the Notch, rode back down with a stop at the amazing upper overlook, continuing down to a trail on the right (2 boulders) that winds through the woods over a couple of stream crossings and comes out right by the gate at the bottom of the hill. The bit at the bottom is a part of some ski and old hiking trails and is pretty neat. We also tried one up a bit higher, but it got too overgrown to ride. It might make an interesting explore on foot sometime tho. Here's a picture of the ride:

BearNotch.jpg


I got this rather late this year, but here is the info.- Temporary access restrictions are posted at the following five New Hampshire cliff sites in 2015:

Cathedral Ledge (right/north end only), Bartlett, NH
Holts Ledge, Lyme, NH
Painted Walls, Albany, NH
Rumney Rocks (Summit Cliff area), Rumney, NH
Woodchuck Ledge (right/north end only), Albany, NH

Peregrines are present at a number of additional cliffs where no closure has been posted.  Climbers are advised to alter plans, and report incident, if you encounter aggressive falcons during a climb.  All areas will be open effective August 1.


Put this on your schedules - September 11-13. More details will come later.


I'm sticking with the BC 3 rating right now. Tho the blackflys and mosquitoes aren't that bad, you gotta still beware of the ticks tho.


Up on one of the Mount Washington Valley's finest crags and want to know what that climb you're looking at is? Or maybe you're on your way up from Boston and want to check out the Ice Report for your upcoming weekend plans. Or more likely, you're at work just want to daydream about your next adventure. Well if you have a smart phone handy, you can get to NEClimbs from anywhere you have cell service. While it doesn't offer every single feature of the site and it's not an "app", in mobile form, it does do a whole lot and is very useful. Here is the live link to the mobile version of NEClimbs:

http://www.neclimbs.com/mobile

Check it out and if you have issues on your specific phone, please feel free to let me know.


Join us and LIKE us on Facebook. I'll try and post some interesting pix every Thursday and the latest Ice Report in the season, tho certainly not the whole Report. Here's where you can check it out:

http://www.facebook.com/NEClimbs/



Have fun and climb safe,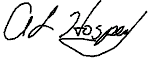 Al Hospers
The White Mountain Report
North Conway, New Hampshire
---
The solitary ascent of the Dru had the immediate effect of expanding the horizons of my ideas about mountaineering. It made me aware of possibilities well in advance of the times, which were characterized by very restricted mothods. This was how the suberb pyramid of K2 surfaced once more in the list of my projects. But I chose K2 as a way for giving concrete form to my new concept of mountaineering: to climb the second highest montain in the world solo, alpine style, and without oxygen.
Walter Bonatti