Like reading the White Mountain Report every week? Why not get it delivered to your e-mailbox every Thursday? All you have to do is subscribe. It's fast, painless, and best of all it doesn't cost you a dime!
CLICK HERE...

July 23, 2015

Hi Folks,

So the big BUZZ around here this week has been about the proposed new AMC hut in Crawford Notch. It will be the 10th AMC hut in the White Mountains - 8 "high mountain" plus the 2 Crawford Notch and Pinkham hotels. Local reactions range from "they're good for business, let 'em do whatever they want" to "this is just another grab for money, by an already money-hungry organization". I have some friends who have been through the experience of the AMC expansion in Crawford Notch, and who have some very negative opinions, plus I also have an ex-business partner who is on the Board. So I've heard that side as well. As someone who lives in the White's, I must admit that it's hard for me to come to grips with yet another hut up here, but you should make up your own mind.

You can read the AMC proposal here:

http://www.nhstateparks.org/whats-happening/news-events/press-release-details.aspx?newsid=40193

Here's a paragraph from the proposal:

"The hut is expected to accommodate 50 guests plus necessary accommodation for staff (1-8) and volunteers (0-4) and will provide clean water, bathrooms and space to sit and eat lunch for all park visitors year round. Full service meals will be available to overnight guests May to October and self-service overnight accommodations with no meal service will be available November to April. The AMC is planning on incorporating "green" energy systems such as solar and wind at the site."

And a map showing where the new hut and proposed new trail will be:

AMC_hut.jpg

There will be a public information session on Wednesday July 29, 2015, 4:00pm-7:00 pm at the Department of Resources and Economic Development, 172 Pembroke Road, Concord and a second session on Thursday July 30, 2015, 4:00pm-7:00pm at Crawford Notch State Park, Willey House Building. If you have feelings about this, one way or the other, I urge you to make your feelings known to the State. They won't know unless you tell them!


I've mentioned many times that it's almost impossible to from new places to climb here in the Valley. It would seem that there is hardly a square foot of rock that hasn't been climbed over the past 100 years by one of the prolific climbers that have lived in and explored this area. And then of course someone like George Hurley finds several new and worthwhile climbs at the North End of Cathedral, the Chinos create a couple of new areas at places like Hall's Ledge, or Brad's work at White's Ledge. So needless to say I wasn't all that surprised when Brad told me about a new little climbing area that George has found once again on Cathedral Ledge. I can't tell you where it is yet, but I will say that access is very easy and it's very cool. Here's a picture of Brad following a nifty little corner climb that goes about probably 5.6.

Brad.jpg

More info soon. [grin]


Apparently the rain we had a couple of days ago brought down a rather large tree from the Big Flush, left of the Saigons on Cathedral. Pretty darn interesting IMO. Thnx to Dave Lottman for the pix.

http://www.neclimbs.com/SMF_2/index.php/topic,9199.msg74138.html#msg74138



It's been a wonderful ice season, but Spring is officially here folks. Thus the sun is strong so it's warm during the day, but it's cold at night. And of course that means that climbs in the full sun are crap, but anything in the shade can still be good and maybe even building a bit. Sure, Standard Route is still massive, but the ice isn't all that good IMO. I was up there today and thought the ice above the cave was punky! Climbs in the reflector oven that is the Amphitheater are a mess now and honestly in my mind it's not a smart place to be. We're entering a time when the best climbing will be up high in the Ravine. And of course the longer days make it a great time to be up there. From here on out I'm only going to be posting pictures of things I think are in climbable shape, and that's a dwindling supply.
Huntington Ravine
IN mostly
Repentance
OUT
Standard Route
climbable, but getting punky
Dracula
IN - bring your snorkle

More About Ticks: Someone sent me a link to a survey/article about ticks in New Hampshire that was dome by the UNH Cooperative Extension. It goes into a lot or detail about ticks in the area; including the kinds of ticks, where they live, propagation of different types, diseases they spread, ways of protecting yourself from them and much more. I was surprised at how many types of ticks there are, and the fact that there is even a tick that is around through the winter! Needless to say the one most concerning is the Black Legged Deer Tick because it carries Lyme Disease. It is a very informative article and I strongly urge you to read it.

http://www.wildlife.state.nh.us/…/doc…/ticks-biology-mgt.pdf
I usually ride by myself or with my friend Phil, but occasionally I get out with a group on Friday mornings when I can. Last week the group took an excursion up to the Gorham area on the other side of Mt Washington to check out some new trails and a couple that we have ridden before. Our first stop was at the Moose Brook State park, where there is close to 10 miles of single track. You can get a map of the area at the Park. Next we checked out Power Island, a very neat place in the middle of the Androscoggin River that goes through Berlin & Gorham. It is accessed by a trestle or a ATV bridge. If you're looking for another neat place to ride, this is a great choice. Moose Brook is more hilly and Power Island flatter, but both are worthwhile.

All of these trails are maintained by the Coos Cycling Club. Find out more here:

https://cooscyclingclub.wordpress.com
https://wmnemba.wordpress.com/moose-brook-state-park/

Admission for Moose Brook is only $4 for adults and $2 for children and nothing for Power Island.


Put this on your schedules - September 11-13. More details will come later.


I've been out a lot over the past week, on the bike and climbing, and frankly the bugs haven't been bothering me much at all. I've also asked many of my friends their opinions, and I'm hearing the same. Therefore I'm dropping BugCON to a season-low 2.


Up on one of the Mount Washington Valley's finest crags and want to know what that climb you're looking at is? Or maybe you're on your way up from Boston and want to check out the Ice Report for your upcoming weekend plans. Or more likely, you're at work just want to daydream about your next adventure. Well if you have a smart phone handy, you can get to NEClimbs from anywhere you have cell service. While it doesn't offer every single feature of the site and it's not an "app", in mobile form, it does do a whole lot and is very useful. Here is the live link to the mobile version of NEClimbs:

http://www.neclimbs.com/mobile

Check it out and if you have issues on your specific phone, please feel free to let me know.


Join us and LIKE us on Facebook. I'll try and post some interesting pix every Thursday and the latest Ice Report in the season, tho certainly not the whole Report. Here's where you can check it out:

http://www.facebook.com/NEClimbs/



Have fun and climb safe,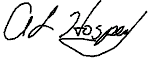 Al Hospers
The White Mountain Report
North Conway, New Hampshire
---
He who seeks fear shall be followed by fear.
Ancient scottish proverb