Like reading the White Mountain Report every week? Why not get it delivered to your e-mailbox every Thursday? All you have to do is subscribe. It's fast, painless, and best of all it doesn't cost you a dime!
CLICK HERE...

September 3, 2015

Hi Folks,

Last week I talked about the rains weíve been having, but Iím sure not talking about that right now. In fact, in spite of a bunch of downpours and a solid day of drizzle, things are even drier than they were before. The amount of precip we got, was nowhere near what we need. I was out the next morning after the rains, and tho the roots and rocks were wet, the ground had just soaked it all up. I was listening to the long-range weather forecast this morning and it looks as if we have a very minimal chance of rain over the next 7-10 days. That means I have to continue watering my tomatoes, and everybody needs to be especially careful with campfires and cigarettes.

Iíve been spending most of my climbing time at places other than the cliffs right behind the house for a while, tho I did make an exception for George Hurleyís new place - Another Classroom. On Monday I made my 3rd trip this year up to Mt Forist in Berlin. This time I went with my friend Jeff Lea and we met up with the Perezís and 2 other friends. It was a warm day, but fortunately not as hot as the pervious time I was there with Brad. That time the dark rock was so hot in places that I could hardly hold onto it and my feet were burning! However, in the later afternoon some weather started coming in around 3 PM, just like before. However we didnít get the thunderstorm that drove Brad and me off the cliff.

This time we stayed on the left side, mostly right where the hiking trail brings you to the cliff. There are a mix of climbs ranging from 5.7-5.9. Jeff started us out on what I think is the 5th climb from the left, just right of an arch. Iím not sure of the grade, probably 5.7. Then I did a climb just right of that, which Iíd guess is at least 5.8 R! There is one bolt, minimal gear and a couple of places that are pretty darn runout - one near the bottom after the lone bolt where you would likely hit the ground and another 30+ footer on easy ground near the end. Because of that I canít honestly recommend it. IMO 2 additional bolts would have made it a very nice climb, but heyÖ

Next Jeff led the climb with the arch. That one was fun, with some interesting moves. Itís probably 5.7. We rapped off and stopped at the small tree ledge just to its left and I led a climb that Iíd led when I was there with Brad. The start is up a little headwall and thin, but I like it. After that we moved left 2 climbs and Jeff led what I think was probably a very nice 5.7. There are several starts, Jeff did the one left, and I did the direct one on TR. I donít think Iíd do the direct on lead, but as always YMMV. When I lowered off I checked out the climb on the right that our friends had said was a 5.9 and very thin. They were sure correct about that. There are 2 bolts close together and if were leading it I would sure be happy to have Ďem both.

Tho itís a good 50 minute ride from North Conway, itís a nice change from the same oldÖ There are a lot of climbs to do and IMO there is room for more development in the future. While overall itís not a sport cliff, there are lots of bolts up there - mainly because there are almost no cracks! There are occasional flakes for gear placement, but overall itís just plain slabby. Not as smooth as Whitehorse, but generally more textured.

As we were climbing that day I had a couple of thoughts:

1) When we were doing the climbs with run-outs I was especially aware when making the clip just how much rope was out. Even on fairly easy ground the amount of rope you pull up could be the difference between a unpleasant fall and ground fall.

2) There are lots of different kinds of (new) bolts on that cliff. We spotted Metolius, FIXE, Petzl and I think one more that I didnít recognize. Itís going to be interesting to see how well each olds up in basically the same environment. Stay tunedÖ



It's been a wonderful ice season, but Spring is officially here folks. Thus the sun is strong so it's warm during the day, but it's cold at night. And of course that means that climbs in the full sun are crap, but anything in the shade can still be good and maybe even building a bit. Sure, Standard Route is still massive, but the ice isn't all that good IMO. I was up there today and thought the ice above the cave was punky! Climbs in the reflector oven that is the Amphitheater are a mess now and honestly in my mind it's not a smart place to be. We're entering a time when the best climbing will be up high in the Ravine. And of course the longer days make it a great time to be up there. From here on out I'm only going to be posting pictures of things I think are in climbable shape, and that's a dwindling supply.
Huntington Ravine
IN mostly
Repentance
OUT
Standard Route
climbable, but getting punky
Dracula
IN - bring your snorkle


The other day someone on the NEClimbs Forum asked about good rides in the MW Valley for the mountain bike. I suggested that they drop by any of the local area bike shops and pick up Peter Minichís excellent trail map. That said, itís only as up to date as itís publication date, which I think is 2 years. That means that there are a number of excellent trails that arenít on the map at all. There are some maps on the local NEMBA site that will help out, plus you could follow me on the STRAVA web site as I usually post GPS tracks of my rides there.

I was up in Berlin again on Tuesday to take my wifeís car to Berlin City Motors for some service. As always I take my road bike along to get in a ride, instead of sitting in the customer waiting area watching Jerry Springer and eating doughnuts. [wry grin] I did my favorite road ride in the area which is up Rt 2 to Gorham Hill, up Randolph Hill, down the back side, left on Pinkham B to the top, down to Dolly Copp, down the road back to Gorham and back to Berlin City to pick up the car. As always I make a stop at the White Mountain Cafe, my friend Matty Bowmanís place, for a great Pannini and ice late. If you havenít done this ride, it is highly recommended, especially in the fall. Itís also the way to access Pine Mountain, a very cool place to climb.


Still at the minimal level. EnjoyÖ


Up on one of the Mount Washington Valley's finest crags and want to know what that climb you're looking at is? Or maybe you're on your way up from Boston and want to check out the Ice Report for your upcoming weekend plans. Or more likely, you're at work just want to daydream about your next adventure. Well if you have a smart phone handy, you can get to NEClimbs from anywhere you have cell service. While it doesn't offer every single feature of the site and it's not an "app", in mobile form, it does do a whole lot and is very useful. Here is the live link to the mobile version of NEClimbs:

http://www.neclimbs.com/mobile

Check it out and if you have issues on your specific phone, please feel free to let me know.


Join us and LIKE us on Facebook. I'll try and post some interesting pix every Thursday and the latest Ice Report in the season, tho certainly not the whole Report. Here's where you can check it out:

http://www.facebook.com/NEClimbs/



Have fun and climb safe,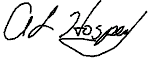 Al Hospers
The White Mountain Report
North Conway, New Hampshire
---
Many have questioned the quality of this sort of achievement, deploring the use of pitons, tension traverses and expansion bolts, but the record speaks for itself. This is a technical age and climbers will continue in the future to look for new routes. There is nothing more satisfying than being a pioneer.
Allen Steck, justifying the 1st ascent of Sentinel's north face