Like reading the White Mountain Report every week? Why not get it delivered to your e-mailbox every Thursday? All you have to do is subscribe. It's fast, painless, and best of all it doesn't cost you a dime!
CLICK HERE...

October 29, 2015

Hi Folks,

While everyone is kind of obsessing about the upcoming ice season, itís easy to forget that we still have at least another 4 weeks, or maybe more, of rock. And if youíre willing to take a fairly short road trip, you can grab a bit of Indian Summer. On Sunday George Hurley and I, accompanied by good friend David G, took our annual Fall trip to the Gunks. It was a little later than usual, but as it turns out, the foliage was at peak color and it was about as perfect a couple of days as we could ask for.

The drive to New Paltz was pleasant enough and was capped by a NE Patriots win over the arch-enemy NY Jets. We are all Pats fans and we got so excited towards the end of the game that we had to pull over to thoroughly enjoy the final minutes. [LOL] We got up somewhat late Monday morning and headed over to the cliff to see what we could manage. The colors were amazing everywhere we looked, it was like a cover from Yankee Magazine! George decided to start with the Uberfall classic Bunny. As always he did well, looking smooth and always in complete control. We did several other moderate climbs that day and by 5 oíclock we were ready to call it. We were all a bit tired and after a very good homemade dinner we crashed.

I had been monitoring the weather reports and it appeared that we were only going to get one more day of good weather, so we made plans to leave Wednesday morning in stead of Thursday. That meant we had to get in as much as we could in the one day. The main climb on Georgeís tick-list was CCK. We had all done it before, tho for me it was 20 years ago. We ran into Ranger Bob and he asked if he could join us for a pitch, and of course we said yes. I took the first pitch, brought up Bob and then he rapped off. David and George followed and David took pitch 2. On advice from a friend we climbed the second pitch of Updraft to the belay in the corner, directly left of the money pitch of CCK. CCK is probably the most photogenic climb at the Gunks, so David belayed George and I took pictures. As always George was incredibly smooth from start to finish. You would simply never guess he is an octogenarian (80 years young). Once he established the belay at the right end of the roof where he could see our final moves and hear everything perfectly, I started across. In retrospect it would have been better to have built a belay at the pedestal just down and right of our belay as the step down to the start of the traverse was tricky. There is more gear in the horizontal finger crack than you would expect and the feet really arenít too bad. However, itís still hard to believe that itís only 5.7+, based on the exposure and commitment alone. There is a tricky step-across about 10í out that I was able to stretch across without making the intermediate move that George and David did. I was very glad that I am still limber enough to almost do a full split! [wry grin] I finished the pitch and continued past George to the top of the cliff and untied while he belayed David. I was able to find a spot on the edge near the top of Updraft where I could take some pictures of David. All in all it was a wonderful climb and we all felt great about it, and of course both David and I congratulated George on a job very well done.

I wanted to do P 1 of The Last Will Be First so David belayed me. When I got off route and started casting about a bit George got bored and decided to go back to the car. I finished my lead, brought up David and we rapped down and headed back to the parking lot. When we got there we found a note on the windshield saying that he was hitchhiking back to our place, and in fact when we got there George was already working on dinner. He was quite content with the climbing he had done, as were all of us, and was more or less ready to head back home in the morning.

We got up fairly early and it was just starting to rain, so we all agreed that we were making the right decision. We stopped a couple of times on the way back, but it was an uneventful drive. All in all it was a great trip and we are all looking forward to the Spring for another one. There is just something so very nice about getting a way from our home crags for a few days, and honestly the Gunks is as nice a place to go as you could ask for.

Here are some pictures of the climbing we did. I have a couple of short video clips I will try to get posted sometime soon. EnjoyÖ

Gunks_2015_01.jpg
Gunks_2015_02.jpg
Gunks_2015_03.jpg
Gunks_2015_04.jpg
Gunks_2015_05.jpg
Gunks_2015_06.jpg
Gunks_2015_07.jpg
Gunks_2015_08.jpg
Gunks_2015_09.jpg
Gunks_2015_10.jpg
Gunks_2015_11.jpg



It's been a wonderful ice season, but Spring is officially here folks. Thus the sun is strong so it's warm during the day, but it's cold at night. And of course that means that climbs in the full sun are crap, but anything in the shade can still be good and maybe even building a bit. Sure, Standard Route is still massive, but the ice isn't all that good IMO. I was up there today and thought the ice above the cave was punky! Climbs in the reflector oven that is the Amphitheater are a mess now and honestly in my mind it's not a smart place to be. We're entering a time when the best climbing will be up high in the Ravine. And of course the longer days make it a great time to be up there. From here on out I'm only going to be posting pictures of things I think are in climbable shape, and that's a dwindling supply.
Huntington Ravine
IN mostly
Repentance
OUT
Standard Route
climbable, but getting punky
Dracula
IN - bring your snorkle

2015/2016 NECLIMBS FUNDRAISER: We are getting close to ice season and thus itís time for the annual NEClimbs.com and White Mountain report Fundraiser. I know itís a hassle to think about donating money to anything, and frankly I hate asking for $$, but I figure itís something that I need to do. Before long Iíll be making trips up to the Notches, taking my pictures and making sure that you all know just whatís going on with the ice. The weekly ice report is something that can make your life a lot easier, and even save you a lot of time and gas money, depending on how things are looking. For example, we had a great start to last year, and then we had a rain and warmup that took it all down. And then we had a real cool down in about 10 days, and it all came back. If you were reading the Report the week before Christmas and the one that came out Christmas day, yes I went up and took pictures on the afternoon of the 25th, you would have see that it wasnít worth the trip up here to climb. And of course if you read the first report of 2015 you would have known that things came back like gangbusters.

If you could, please take a minute out of your busy day to make a token $20 annual donation to support NEClimbs and the White Mountain Report. It takes a pretty good effort to get out there and take those pictures and process them every Thursday throughout the winter. And on top of that to keep you all up to date with what's happening year-round. In addition it actually takes $$ to keep the site going, maintain the weather station and the webcam. It's time consumingÖ besides, what it would be like without this weekly mailing, especially in the winter?

You can make your donation of any amount ON LINE. It's painless and you can use pretty much any credit card. Simply click the link below to make your contribution.

http://www.neclimbs.com/index.php?PageName=donation_fundraiser

As always you can also contribute via check or money order for $20. Just make it out to NEClimbs and send it here:

NEClimbs
92 Bow Lane
North Conway, NH 03860

The White Mountain Report newsletter has been put out consistently since 1998. I have archived almost all of the Reports from as far back as September of 1999 and you can read them online at any time! The current traffic on NEClimbs.com is well over 1,000 unique visits a day, has over 1.4 million monthly "hitsĒ. This funky little newsletter goes weekly out to over 1,200 subscribers every Thursday. PLEASE REMEMBER, tho itís certainly a labor of love, it's your contribution that makes this newsletter and the NEClimbs web site possible.

THANK YOU for your continued support...


The hunting season started in September, so weíre well into it now. Halloween begins the deer muzzleloader season and goes through November 10th and regular firearm deer season is from November 11-December 6. If youíre poking around in the woods hiking or biking, wearing Hunter Orange would be a good idea. I was over in Redstone, near the quarry, the other day and saw a hunter with a shotgun, so they definitely ARE around. Here is a link to the full listing of dates for New Hampshire and Maine: http://www.wildlife.state.nh.us/hunting/hunt-dates.html
http://www.maine.gov/ifw/licenses_permits/pdfs/2015HuntingSeasonsChartOctober2015.pdf


We did have quite a rain on Wednesday, but based on how dry things have been I would doubt things will be very muddy. If you are worried about things being wet you might try one of the excellent logging road rides in the area. One that I like a lot is the Rob Brook Trail, off Bear Notch Road. You can ride pretty much as much as you would like and itís not all that hilly, unlike many rides in the area. Here is a link to a pretty good description of the ride and a map of the area.

http://www.newhampshirelakesandmountains.com/Articles-c-2010-09-08-152029.113119-Rob-Brook-Redux-an-enjoyable-visit-with-an-old-friend.html
http://www.neclimbs.com/wmr_pix/20151029/rob_brook_map.jpg


Up on one of the Mount Washington Valley's finest crags and want to know what that climb you're looking at is? Or maybe you're on your way up from Boston and want to check out the Ice Report for your upcoming weekend plans. Or more likely, you're at work just want to daydream about your next adventure. Well if you have a smart phone handy, you can get to NEClimbs from anywhere you have cell service. While it doesn't offer every single feature of the site and it's not an "app", in mobile form, it does do a whole lot and is very useful. Here is the live link to the mobile version of NEClimbs:

http://www.neclimbs.com/mobile

Check it out and if you have issues on your specific phone, please feel free to let me know.


Join us and LIKE us on Facebook. I'll try and post some interesting pix every Thursday and the latest Ice Report in the season, tho certainly not the whole Report. Here's where you can check it out:

http://www.facebook.com/NEClimbs/



Have fun and climb safe,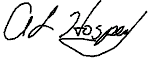 Al Hospers
The White Mountain Report
North Conway, New Hampshire
---
Tools are for your hands, not your ass.
Harry Berger