Like reading the White Mountain Report every week? Why not get it delivered to your e-mailbox every Thursday? All you have to do is subscribe. It's fast, painless, and best of all it doesn't cost you a dime!
CLICK HERE...

December 17, 2015

Hi Folks,

Wednesday was a beautiful day, but donít you know that I had to drive down to Boston and back to pick up my bass guitar that was getting the frets dressed. For those who donít know what Iím talking about, thatís like sharpening your ice axe picks or screws. Itís something that has to be done every 4-5 years, depending on how much you play. And considering I play this bass 4-6 times a week, and it hasnít been done in 10 years, letís just say it was like climbing on nubs!

Several of my friends went climbing at LongStack that day and I was pretty bummed when I saw the pictures, ícause it was gorgeous! After a couple of days of rain, I was getting pretty antsy, but there was nothing I could do. Today is a real washout, literally, with more fog and drizzle all day long. [sigh] The only good thing is that itís getting more needed water in the system for when it actually does get cold.

You know that things are not going your way, winter wise, when you see people on the golf course down just past Topsfield! With 68 degrees in the Boston area, and not a speck of snow anywhere, ice climbing and skiing is not even on anyoneís radar right now. That means that the winter-related businesses here in NH are all sucking on pond-water right now. The general consensus is that if we have a good Xmas vacation 10 days, weíll all be OK, business wise. But thatís not looking as if itís going to happen this year. At least not from what Iím seeing. Xmas is only 8 daze away and the current prediction is for 50+ on that day! Go figureÖ



It's been a wonderful ice season, but Spring is officially here folks. Thus the sun is strong so it's warm during the day, but it's cold at night. And of course that means that climbs in the full sun are crap, but anything in the shade can still be good and maybe even building a bit. Sure, Standard Route is still massive, but the ice isn't all that good IMO. I was up there today and thought the ice above the cave was punky! Climbs in the reflector oven that is the Amphitheater are a mess now and honestly in my mind it's not a smart place to be. We're entering a time when the best climbing will be up high in the Ravine. And of course the longer days make it a great time to be up there. From here on out I'm only going to be posting pictures of things I think are in climbable shape, and that's a dwindling supply.
Huntington Ravine
IN mostly
Repentance
OUT
Standard Route
climbable, but getting punky
Dracula
IN - bring your snorkle

Frankenstein_amphitheater.jpg
TuckermanRavine.jpg

Thanks to Matt Bowman for the Tucks photo. Here is a video taken by him of Tucks from today. Tho there is a little ice, itís not very promising. He said that it wasnít thick enough to even solo around on!

https://www.youtube.com/watch?v=iDcdFhUzg80

span class="reportSectionHeader">VALLEY CYCLING:
I rode several times last week and weekend, and it was all good. Almost everything on the East and West sides are in amazing shape for this time of year. On Sunday a group of us did 8 miles on the East side, riding Sticks & Stones, Pillar To Pond, Muffler, Chutes & Ladders, Rattlesnake and the Knot. It was all just fine, with only a tiny amount of mud on P2P. I donít know how long this is going to last, but I plan on taking advantage of it for as long as I can.


Up on one of the Mount Washington Valley's finest crags and want to know what that climb you're looking at is? Or maybe you're on your way up from Boston and want to check out the Ice Report for your upcoming weekend plans. Or more likely, you're at work just want to daydream about your next adventure. Well if you have a smart phone handy, you can get to NEClimbs from anywhere you have cell service. While it doesn't offer every single feature of the site and it's not an "app", in mobile form, it does do a whole lot and is very useful. Here is the live link to the mobile version of NEClimbs:

http://www.neclimbs.com/mobile

Check it out and if you have issues on your specific phone, please feel free to let me know.


Join us and LIKE us on Facebook. I'll try and post some interesting pix every Thursday and the latest Ice Report in the season, tho certainly not the whole Report. Here's where you can check it out:

http://www.facebook.com/NEClimbs/



Have fun and climb safe,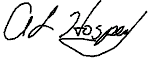 Al Hospers
The White Mountain Report
North Conway, New Hampshire
---
Frostbite ? I consider that a failure.
Marc Twight