Like reading the White Mountain Report every week? Why not get it delivered to your e-mailbox every Thursday? All you have to do is subscribe. It's fast, painless, and best of all it doesn't cost you a dime!
CLICK HERE...

January 19, 2016

Hi Folks,

This is an early Report this week because I am leaving on Wednesday and will be gone for a week. It's my annual trip to LA for a big music show, to see my sister in Redondo beach and to do some MTB riding in Topanga. I keep getting invited to do some rock climbing, but there just isn't time for everything. I must say that I am looking forward to a bit of a warm break in the middle of this winter.

It was very cold and windy yesterday, and when I drove up to Crawford Notch this morning it was brutal. The wind was really howling at 20-30 and the air temperature was a balmy 3 above. In spite of that there were 6 cars parked at the top of the notch and I spotted a party topping at the Trestle Cut near Snot Rocket and another party on Monkey Wrench. All I can say is that it must have been a pretty cold time. Needless to say there was no one up on Willies! Now THAT would have been brutal!

There has been a bunch of stuff going on in the area, so without adieu, here's your latest info…


This past Sunday there was an avalanche involving 5 people in the Chute, on the left side of Tucks. There have been several articles written about it. This one is pretty good, it's written by a survivor.

http://www.necn.com/news/new-england/Surviving-an-Avalanche-365828621.html



David Lottman posted this on NEClimbs.com - There were 4 cars towed out of 5 that were parked on the west bound side of 302 directly below Shoestring. Not sure why they didn't take the 5th car. Best parking is either at plowed lot at Webster Cliff Trail (AT) since that is where you come out of the woods anyways, or Willy House as that has more space and has a convenient bridge to cross Saco (then easy quick walking on Saco Trail to get to gully bushwhack approach). 2nd option probably adds 10 minutes to approach/descent. Parking on shoulder anywhere in Whites when DOT is plowing invites being towed. No snow... No problem. But better safe than sorry. Webster Cliff Trail is probably best bet unless overflowing or tough river crossing.


What would YOU do if the worst happened while ice climbing at Lake Willoughby? CRAG-VT is pleased to announce a new campaign to replace the rescue cache at the south end of the Pisgah cliffs. The Appalachian Mountain Club (AMC) has partnered with CRAG-VT and is matching every dollar we can raise up to $400.00 to replace the recently destroyed cache below "The Tablets". The new cache will feature a backboard and first aid materials to be used by climbers in an emergency. Donate online at www.cragvt.org through our paypal account, or join us this weekend at the Smuggler's Notch ice bash if you would like to contribute. If you want to directly help with the fabrication of the cache, please contact us at info@cragvt.org.



It's been a wonderful ice season, but Spring is officially here folks. Thus the sun is strong so it's warm during the day, but it's cold at night. And of course that means that climbs in the full sun are crap, but anything in the shade can still be good and maybe even building a bit. Sure, Standard Route is still massive, but the ice isn't all that good IMO. I was up there today and thought the ice above the cave was punky! Climbs in the reflector oven that is the Amphitheater are a mess now and honestly in my mind it's not a smart place to be. We're entering a time when the best climbing will be up high in the Ravine. And of course the longer days make it a great time to be up there. From here on out I'm only going to be posting pictures of things I think are in climbable shape, and that's a dwindling supply.
Huntington Ravine
IN mostly
Repentance
OUT
Standard Route
climbable, but getting punky
Dracula
IN - bring your snorkle

Diagonal.jpg
goofers.jpg
MtWillard.jpg
Tripecicle.jpg
Willard_right_UpperTier.jpg
TexacoSlab.jpg
CathedralLedge.jpg
LHMonkeyWrench.jpg
SnotRocket.jpg
Unicorn.jpg


In spite of the 3" of snow we got a few days ago, the riding is very good now. Not only is the East side in good shape, but the Electric Loop on the West is getting well ridden. If the snowmobiles get out soon we will be in great shape.


Up on one of the Mount Washington Valley's finest crags and want to know what that climb you're looking at is? Or maybe you're on your way up from Boston and want to check out the Ice Report for your upcoming weekend plans. Or more likely, you're at work just want to daydream about your next adventure. Well if you have a smart phone handy, you can get to NEClimbs from anywhere you have cell service. While it doesn't offer every single feature of the site and it's not an "app", in mobile form, it does do a whole lot and is very useful. Here is the live link to the mobile version of NEClimbs:

http://www.neclimbs.com/mobile

Check it out and if you have issues on your specific phone, please feel free to let me know.


Join us and LIKE us on Facebook. I'll try and post some interesting pix every Thursday and the latest Ice Report in the season, tho certainly not the whole Report. Here's where you can check it out:

http://www.facebook.com/NEClimbs/



Have fun and climb safe,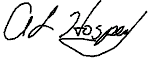 Al Hospers
The White Mountain Report
North Conway, New Hampshire
---
Welcome to the employee rock-climbing seminar. You'll learn valuable teamwork skills by doing dangerous things unrelated to your jobs.
Dilbert