Like reading the White Mountain Report every week? Why not get it delivered to your e-mailbox every Thursday? All you have to do is subscribe. It's fast, painless, and best of all it doesn't cost you a dime!
CLICK HERE...

January 28, 2016

Hi Folks,

So what's going on here? The temps are cold, ice is good and getting better, I leave New Hampshire for a week in sunny Southern California and when I come back we're having a warm spell again. SHEESH! Looking at the ice today I feel like I've been gone for 2 months and we're already in late March. Not that the ice is falling down in huge amounts, but that we're in the chilly night & warm sunny day thing that makes many things actually build. So for the time being, it's not really a bad thing.

My trip out west wasn't a climbing trip at all. It's a big music thing in Anaheim, followed by some mountain bike riding and family visits. I know I should hook up with some folks to sample the So Cal rock, but with the limited time I have, which is never on a weekend, I'd rather grab some riding up in the Topanga State Park. There's nothing quite like riding along a ridgeline where you can see the city on one side with the snowcapped mountains behind it and the ocean on the other side. It's pretty special. I got in a 3 hour, 18.8 mile ride that included 2,500' of climbing! What a real pleasure that was.

Bike_LA_1.jpg
Bike_LA_2.jpg
Bike_LA_3.jpg
Bike_LA_4.jpg

I also had the opportunity to play a concert with some amazing musicians; including pianist Jon Gilutin who was in both James Taylor and Linda Ronstadt's bands and Tom Brechtlein, a drummer who has played with Chick Corea and Robben Ford. Needless to say it was a real treat.

RE the state-o-the-ice; check out the pictures in the Report below. I think that they pretty much tell the tale. There is a lot to climb.


February 5-7, 2016 here in the Mount Washington Valley in North Conway, NH. We are super psyched to have another killer festival for the climbing community...filled with demos, clinics, parties, shows, good food, and more! Check it out and keep up to date at http://www.mwv-icefest.com. You can also Check out the downloadable schedule here:  http://www.mwv-icefest.com/wp-content/uploads/2016_IceFestSchedule.pdf

CathedralLedge.jpg
CauliflowerGully.jpg
Diagonal.jpg
LHMonkeyWrench.jpg
MeanMistreater.jpg
MtWashington.jpg
MtWillard.jpg
Shoestring.jpg
SnotRocket.jpg
Unicorn.jpg
WillardUpperTierRight.jpg


What would YOU do if the worst happened while ice climbing at Lake Willoughby? CRAG-VT is pleased to announce a new campaign to replace the rescue cache at the south end of the Pisgah cliffs. The Appalachian Mountain Club (AMC) has partnered with CRAG-VT and is matching every dollar we can raise up to $400.00 to replace the recently destroyed cache below "The Tablets". The new cache will feature a backboard and first aid materials to be used by climbers in an emergency. Donate online at www.cragvt.org through our paypal account, or join us this weekend at the Smuggler's Notch ice bash if you would like to contribute. If you want to directly help with the fabrication of the cache, please contact us at info@cragvt.org.


If you have ANY interest in riding a fat tire bike, this is certainly the winter to give it a shot. Pretty much everything on the east side is in fantastic shape, and even some on the west side is good. On top of that Sawyer River Road is great, as is Bear Notch Road. I've also seen pics of folks up on Black Cap. Stan and Dan Sports are renting bikes so you can give it a try if you're still undecided. Bike_MWV_1.jpg
Bike_MWV_2.jpg


Up on one of the Mount Washington Valley's finest crags and want to know what that climb you're looking at is? Or maybe you're on your way up from Boston and want to check out the Ice Report for your upcoming weekend plans. Or more likely, you're at work just want to daydream about your next adventure. Well if you have a smart phone handy, you can get to NEClimbs from anywhere you have cell service. While it doesn't offer every single feature of the site and it's not an "app", in mobile form, it does do a whole lot and is very useful. Here is the live link to the mobile version of NEClimbs:

http://www.neclimbs.com/mobile

Check it out and if you have issues on your specific phone, please feel free to let me know.


Join us and LIKE us on Facebook. I'll try and post some interesting pix every Thursday and the latest Ice Report in the season, tho certainly not the whole Report. Here's where you can check it out:

http://www.facebook.com/NEClimbs/



Have fun and climb safe,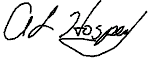 Al Hospers
The White Mountain Report
North Conway, New Hampshire
---
Anyone who climbs walls is certifiably insane.
Russ "The Fish" Walling