Like reading the White Mountain Report every week? Why not get it delivered to your e-mailbox every Thursday? All you have to do is subscribe. It's fast, painless, and best of all it doesn't cost you a dime!
CLICK HERE...

February 11, 2016

Hi Folks,

WOW, what a weekend. In fact, what a week it was. We went through about every scenario that you could, in a bare 7 day period. Ending of course with the huge WHEWWWW exclamation when we all realized that Ice Fest 2016 was actually going to happen as planned! Just in case you were living under a rock, what Iím talking about was the amazing warmup and rain we had only a few days right before the weekend. Right down to the wire, Thursday, temps were in the mid-40ís and the water was pouring everywhere. Talk about a shock to the system!

Of course weíve had warmups around Xmas and January thaws before, even to the extent that much of the ice fell down. But this year it was really really late. In keeping with the late Indian Summer this year that gave us mountain biking in shorts on Xmas day. Ice Fest started on Friday and I was scheduled to take a crew of beginner alpinists to Willies Slide for a day of crampon technique, self arrest and v-thread demos. I was concerned that we werenít going to be able to do self-arrest, but amazingly it was cold and we got 3-4+ inches of powdery snow over the course of the day, giving us enough snow for self-arrest and the feeling of winter. I repeated the same course on Saturday and conditions were even better.

Willies_IceFest.jpg

Over the course of the weekend the ice continued to build and everyone managed to get in pretty much all of the climbs that they wanted to do. As is often the case, I had a music gig on Saturday night and a jazz brunch on Sunday so I didnít get to any of the presentations, but from what I heard they were fantastic as usual. Iíve been to every one of these and one of these daze Iím going to have to turn down some gigs and catch the shows. [wry grin]

Huge kudos go out to IME and IMCS owners Rick Wilcox and Brad White for putting on this amazing event. And especially to Celia, Ashley, Michael, Todd, the fluorescent-shirt guys & gals who helped outfit everyone, the guest guides, the incredible vendors and the Tuckerman Brewing Company. And of course big thanks to everyone who came out and participated. It was a FABULOUS event and you all ROCK.

I climbed Walk In The Forest this morning with Brad. I could see holes in the middle curtain, but the left corner was big and fat. I had done it several weeks ago and it was plastic and I didnít use more than 4 screws on the entire 130í of climbing. This time it was much bigger, with fewer stances, and quite brittle in many spots. In addition the top-out up the final little headwall was quite tricky. Frankly I was happy to run in 9 screws! Of course for all you hard men & women out there YMMV. [wry grin]



I am absolutely nuts with stuff going on, so this is short... Check out the GIF of Diagonal coming down. it's 42 degrees and rising here in the Valley at 1pm and it was 35 in the Notch when I took pictures. Predictions are for upper 40's!!!! Anything in the sun is VERY problematic right now. Maybe with the exception of Penguin, Standard and Dracula, but be aware of the top curtains on Standard! There is shaded stuff on Willard, like Hitchcock & the Cleft which will likely be fine. But be sure to protect well.
Huntington Ravine
options, but beware snow
Repentance
NO
Standard Route
IN be aware folks!
Dracula
IN - bring your snorkle

Diagonal.jpg
dracula.jpg
goofers.jpg
greatMadness.jpg
LHMonkeyWrench.jpg
numberedGullies.jpg
penguin.jpg
standardRoute.jpg



There were some lost climbers on Odell Gully last weekend, you can read about it here: http://www.mountwashingtonavalanchecenter.org/2016/02/10/lost-climbers-february-5-2016-2/

Thereís probably a lesson to be learned from this, ya think?


In a word, itís FANTASTIC. If you have a fat tire bike, you are in heaven now. People are riding most trails on the East side and many on the West as well. Folks have been going out to Sawyer Pond, up Bear Notch Road, up Hurricane Mountain, out to Zealand Hut, up Jefferson Notch Road and even up into Tuckerman Ravine. Nowís the time to get out there folks. Itís never been better!

bike.jpg


Up on one of the Mount Washington Valley's finest crags and want to know what that climb you're looking at is? Or maybe you're on your way up from Boston and want to check out the Ice Report for your upcoming weekend plans. Or more likely, you're at work just want to daydream about your next adventure. Well if you have a smart phone handy, you can get to NEClimbs from anywhere you have cell service. While it doesn't offer every single feature of the site and it's not an "app", in mobile form, it does do a whole lot and is very useful. Here is the live link to the mobile version of NEClimbs:

http://www.neclimbs.com/mobile

Check it out and if you have issues on your specific phone, please feel free to let me know.


Join us and LIKE us on Facebook. I'll try and post some interesting pix every Thursday and the latest Ice Report in the season, tho certainly not the whole Report. Here's where you can check it out:

http://www.facebook.com/NEClimbs/



Have fun and climb safe,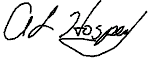 Al Hospers
The White Mountain Report
North Conway, New Hampshire
---
Tools are for your hands, not your ass.
Harry Berger