Like reading the White Mountain Report every week? Why not get it delivered to your e-mailbox every Thursday? All you have to do is subscribe. It's fast, painless, and best of all it doesn't cost you a dime!
CLICK HERE...

February 25, 2016

Hi Folks,

Itís incredibly amazing that we have gone throughout least 3 full ice-out episodes this winter. After 24 more hours of warm and drenching rain, over 2 inches Wednesday night, itís hard to imagine things coming all the way back. I posted a video on Facebook taken of the Saco River this morning at 9AM. It looks just like the spring thaw that we normally see in late March! Itís over the banks into the field and the ice is banging on the bridge abutments. Itís incredible. I had to hang at the house until after noon, waiting for the fog to burn off so I could drive up into the notch to see whatís going on. And even at 12:30 the fog was too thick to see anything in the Valley.

When I took off I was skeptical that I would be able to see anything, so I was surprised when I got up near Sawyer River Road and all of a sudden it lifted, and for a bit was actually sunny! Needless to say I was surprised to see just how much ice was left after the rains, yet not too surprised to see the devastation. Iím not going to go into too much detail because you can look at the pictures for yourselves. I think that the reason things arenít any worse is simply due to the lack of sun, Itís certainly not due to the temperature, Ďcause it was 52 at Elephant Head at 2 PM! SHEESH!!!

I donít know how much rain they got up in the notch, but we got close to 2 inches in the last 24 hours. The Saco and Swift rivers are looking like something from the April thaws. At First Bridge the river was over its banks and coming into Hussey Field at 4:30 PM itís expected to crest later. Stay tunedÖ



I rode my MTB up the Mt Willard trail this morning. it was amazing! I was in a hurry in both directions, but as I went through the Notch I glanced at the various climbs. The sun is strong and really baking everything out everywhere. I spotted someone on Standard but everything in the Amphitheater looks poor. The left face of Willard IMO is toast. IMNSHO if it's not in the shade, I would consider it highly suspect.
Huntington Ravine
IN mostly
Repentance
OUT
Standard Route
IN be aware folks!
Dracula
IN - bring your snorkle

Cinema_waterfall.jpg
goofers.jpg
LH_MonkeyWrench.jpg
numberedGullies.jpg
Shoestring.jpg
standardRoute.jpg


One day great riding, another a mess. After a lot of work by locals with snowshoes they were back to good, and now weíre back to slush. I got out Wednesday morning before the rains started at around 9 and took a quick lap around Sticks & Stones, with a side detour on a bit of Pillar To Pond. As I was coming back the rain started and now everything is fully SLUSH! I expect them to be that way at least until Friday, and maybe longer. Please stay off the trails until they, hopefully, firm back up.


Up on one of the Mount Washington Valley's finest crags and want to know what that climb you're looking at is? Or maybe you're on your way up from Boston and want to check out the Ice Report for your upcoming weekend plans. Or more likely, you're at work just want to daydream about your next adventure. Well if you have a smart phone handy, you can get to NEClimbs from anywhere you have cell service. While it doesn't offer every single feature of the site and it's not an "app", in mobile form, it does do a whole lot and is very useful. Here is the live link to the mobile version of NEClimbs:

http://www.neclimbs.com/mobile

Check it out and if you have issues on your specific phone, please feel free to let me know.


Join us and LIKE us on Facebook. I'll try and post some interesting pix every Thursday and the latest Ice Report in the season, tho certainly not the whole Report. Here's where you can check it out:

http://www.facebook.com/NEClimbs/



Have fun and climb safe,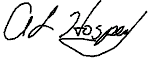 Al Hospers
The White Mountain Report
North Conway, New Hampshire
---
You've climbed the highest mountain in the world. What's left ? It's all downhill from there. You've got to set your sights on something higher than Everest.
Willi Unsoeld