Like reading the White Mountain Report every week? Why not get it delivered to your e-mailbox every Thursday? All you have to do is subscribe. It's fast, painless, and best of all it doesn't cost you a dime!
CLICK HERE...

March 3, 2016

Hi Folks,

Yup, itís already March 3rd. Yup this week we had yet another warmup and rain/sheet/snow event. And yup, somehow or other we STILL have quite a lot of very good ice to climb. And in fact I would guess that this last event made things even better than they were before, and they werenít actually to bad IMNSHO.

I think that what made things be OK from Wednesdayís event, was its short duration. The snow occurred mostly overnight, dropping 3-4Ē here in the Valley and 6-8Ē in the Notch. Fortunately there wasnít nearly as much rain as expected. While temps got to around 40 on Wednesday morning, by 3PM they fell to below freezing and plummeted to the single digits overnight. That got the water flowing just enough and made more ice, just like what usually takes place in late March with warm sunny days and chilly nights. The current prediction is for the cold snap to continue through Friday and start to warmup on Saturday into the mid-30ís and warmer on Monday and Tuesday. On the good side, it looks to stay chilly at night which should continue the ice building. Another good thing from this event is that the wet snow put a more solid crust on top of what had been a pretty bulletproof ice later that was almost everywhere.

I rode the bike over to the North End on Tuesday afternoon to take a few laps on Thresher. Fortunately I had the wherewithal to take my regular mountain bike with studded tires, and not my fat tire bike this time. The road was a sheet of ice from beginning to end that looked for all the world like Echo Lake. Even with the studs it was very unnerving. I had to put on crampons right off the bike to get up the hill to the start of the little gully, and it actually required me paying attention, since a slip would have sent me all the way to the road! At the top of the gully I usually just casually walk in the snow to the base of Thresher, but this time it was more ice. The ice climbing itself was fairly casual as I have done it many many times. However the descent back down to the base of the pillars was more bulletproof ice. There was even a low-angle tongue of ice that went from the base of the pillars, all the way down to the road. It was even thick enough that you could have easily put in screws! At that time there was fairly minimal snow in the woods, but I went from crust to crust wherever I could. Back at the bike I decided to leave my crampons on for the ride back and I was glad I did. There were a couple of places where I had to put my foot down and I probably would have slipped if had hadnít had them on.

NorthEnd_1.jpg
NorthEnd_2.jpg
NorthEnd_3.jpg
NorthEnd_4.jpg

With the weather as variable as itís been I have no idea whatís in store. I have to say that this looks like a fantastic weekend for climbing, so grab it while you can.


Legendary guide and first ascensionist George Hurley will be giving two slideshows on early desert climbing. Iíve seen this show several times and can assure you that itís well worth checking out.

Tuesday March 8th at 10AM at the Taylor Community in Wolfeboro, 66 Taylor Street Wednesday March 16 at 6:30PM at the Taylor Community in Laconia, 435 Union Avenue.


Join local climbers and filmmakers Majka Burhardt and Sarah Garlick at their hometown North Conway premiere of Namuli-- a community-backed film about the spirit of exploration and what happens when a team of rock climbers, biologists, and conservationists set off on an unconventional expedition into one of the world's least-explored and most-threatened habitats.

March 19 @ IME 7PM

See the trailer and learn more at www.namulifilm.com



It's been a wonderful ice season, but Spring is officially here folks. Thus the sun is strong so it's warm during the day, but it's cold at night. And of course that means that climbs in the full sun are crap, but anything in the shade can still be good and maybe even building a bit. Sure, Standard Route is still massive, but the ice isn't all that good IMO. I was up there today and thought the ice above the cave was punky! Climbs in the reflector oven that is the Amphitheater are a mess now and honestly in my mind it's not a smart place to be. We're entering a time when the best climbing will be up high in the Ravine. And of course the longer days make it a great time to be up there. From here on out I'm only going to be posting pictures of things I think are in climbable shape, and that's a dwindling supply.
Huntington Ravine
IN mostly
Repentance
OUT
Standard Route
climbable, but getting punky
Dracula
IN - bring your snorkle

Unicorn.jpg
Willard_UpperRight.jpg
Repentance_Remission.jpg
LHMonkeyWrench.jpg
Shoestring.jpg
DraculaMoon.jpg
ElephantHead_right.jpg
CathedralLedge.jpg
AngelCakes.jpg


After the previous weather even all the trails weíve been packing, turned to sheets of ice that only studded tires could traverse. I was pretty worried about what was going to happen after this recent event, but honestly itís turned out for the best. Iíve talked to several people who were out today and apparently the East Side is in excellent condition once again. In addition the snowmobile club is grooming Bear Notch Road and it is really looking great right now. I walked up a bit this morning and it is absolutely good to go for fat tire biking. Woo Woo!

Bike.jpg


Up on one of the Mount Washington Valley's finest crags and want to know what that climb you're looking at is? Or maybe you're on your way up from Boston and want to check out the Ice Report for your upcoming weekend plans. Or more likely, you're at work just want to daydream about your next adventure. Well if you have a smart phone handy, you can get to NEClimbs from anywhere you have cell service. While it doesn't offer every single feature of the site and it's not an "app", in mobile form, it does do a whole lot and is very useful. Here is the live link to the mobile version of NEClimbs:

http://www.neclimbs.com/mobile

Check it out and if you have issues on your specific phone, please feel free to let me know.


Join us and LIKE us on Facebook. I'll try and post some interesting pix every Thursday and the latest Ice Report in the season, tho certainly not the whole Report. Here's where you can check it out:

http://www.facebook.com/NEClimbs/



Have fun and climb safe,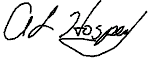 Al Hospers
The White Mountain Report
North Conway, New Hampshire
---
During the qualifying round I heard the contestant ahead of me introduced: 'Hardest redpoint: 5.14b, hardest on-sight: 5.13c' (Geoff Weigand). The contestant after me: 'Hardest redpoint: K2' (Greg Child).
Andy Cairns