Like reading the White Mountain Report every week? Why not get it delivered to your e-mailbox every Thursday? All you have to do is subscribe. It's fast, painless, and best of all it doesn't cost you a dime!
CLICK HERE...

March 10, 2016

Hi Folks,

Iíd sure like to be positive right now, but itís tough folks! At least where ice is concerned right nowÖ 2 daze of warm and sunny temps, followed by an afternoon of rain, that looks like itís going to be followed by a whole night of rain, followed by a fairly warm sunny weekend, followed by a couple of more warmish days next week. I honestly donít think that anyone would figure that the would be a good prognosis for ice, and theyíd be right!

Everything I looked at on todayís ride to the Notch looked unclimbable to me. Iím sure that there are folks who would give some a try, but honestly I wouldnít do it. Maybe one of the little slabs to the right of Dracula, or possibly something at the North End of Cathedral, but Iím not so sure even about those. Unless we have a big re-freeze, I would simply start thinking about rock season. And in fact thatís what Iím doing. Is ice season 2016 totally over, Iím not really sure but I would guess unless things change radically, probably yes.

Speaking of rock climbing, Iíve already gotten a few messages asking about climbing on Cathedral and Whitehorse. I say the same thing every year, but honestly folks, you need to be very cautions where you rock climb in the early season. And that goes DOUBLE this year, because weíre still in early March! Usually the season starts to wind down in early April, weíre a month early. Itís hard for me to believe that weíre not going to get some more cold temps, and maybe even some snow, both of which will facilitate making some ice. Likely not enough to climb in the lower elevations, but certainly enough to fall down and hurt you if it hit you. The safest places around to climb in the early season are Sundown, Humphreyís Ledge and the South Buttress of Whitehorse - probably in that order. But none are TOTALLY SAFE! You need to look carefully at whatís above you and if there are any cracks that might hide something. IMO two of the last places to be climbing early season are the right side of Whitehorse and the Cathedral North End cracks. There is always a surprising amount of snow and ice that lingers on top of Whitehorse, and there is literally tons of ice above the North End cracks on the Unicorn Ledge. We will need some warm rains and many warm days and nights before those are really safe places. Here are some pix of some ice that lingers above:

BigFlush_Cathedral.jpg
BlackCrack_Cathedral.jpg
EchoRoof_Whitehorse.jpg
SouthButtress.jpg
Humphreys.jpg
UpperSlabs_Whitehorse.jpg


PROBABLY THE LAST ICE OF THE SEASON FOR ME: Last weekend I saw some pictures on Facebook of some interesting looking ice in a place Iíd never climbed, a little cliff more or less across from the Covered Bridge on the Kanc. Brad and I had been talking about getting out again, so I called him up and we made plans to get out on Sunday morning. It was sunny and the temps were already up to the low 30ís when I picked him up so it was pretty nice. We parked on the side of the Kanc, well off the road and facing east, towards town. We followed some tracks across the stream and up the hill to the big flow on the left side of the crag. From the way that the snow had been beaten down, it was pretty obvious that a rather large group had been up there the day before. From what we could figure, this climb was named Winterlude and was done by Kurt Winkler and Joe Perez in 1979. Brad led the right side first, pulled the gear on the way down and I led the left. It was a full half-rope length and was quite fat. Well worth the time to get there.

From here we hiked to the right and spotted a neat looking little gully, with what looked like an interesting face above. I figured I would carry the rope and solo up the gully to see if the upper ice looked worth doing. As you can well imagine, it was thin and at a certain point it was better to just keep going to a ledge and tree on the left, than to try to down climb. [wry grin] Tho straight up looked too much like verglas to me, it looked like an interesting little overhanging pillar to the right, with a semi-fat slab above - so I brought Brad up to the tree belay. From here I traversed to the ledge on the right where I could get a good look at the pillar. It looked as if someone had top-roped it recently so I figured it had to go. I ran a screw into the start, moved up to the base of the pillar and got in another one, and then made a couple of strenuous moves over onto the slab. It was hard, but very cool, reminding me a little of the moves to start the 2nd pitch of repentance! I cruised to the top and brought Brad up, where we agreed that it was a neat little climb. I probably could have done it in one pitch from the ground, but then he wouldnít have been able to see me at all, once I got through the gully. We think that this is a climb called Qualude, done by Todd Swain and Jim Frangos in 1983.

We rapped off a bit right of the start of the climb and wandered further to the right to see what was there. I spotted a couple of thin lines, but one in particular look especially interesting. It was verglass for the first 15-20 feet, then went to blobs, then to a little column and then a moderately thick slab. It didnít look as if anyone had tried it so far. I bouldered up to the start of the blobs and spotted 2 bolts on the left another 15 or so feet up, and then what looked like another bolt above the pillar another 10-15 feet up! Tho it looked like it might be possible to run a super-stubbie into one of the blobs before the bolt, I just wasnít quite up for that much runout, so I decided not to do it. Iím a little disappointed in myself, but heyÖ We walked another 30-40 feet right and spotted yet another easy flow that looked interesting, but didnít bother to climb it. All in all, it was a very fun explore and a place Iíve got to come back to next year.

We walked back to our packs and headed down the trail. Following the beat-out path we found a much better place to get across the stream and walked back the 100í to my van. Unfortunately when we go there I realized that someone had egged my van with at least 2 eggs! Thatís the first time it has ever happened to me and I have to admit that it really PISSED me off!!! Itís hard for me to figure why of how someone would be driving up on the Kanc and have some eggs and decide to egg a car. Fortunately the car was in North Conway was open on the the way home so I got it washed off right away. Anyway, it was the only down thing on a very nice day.

Thanks for my friend Ben Maxfield for turning me onto this little crag. Brad had been there many years before, but I had not. Clearly itís a place worth visiting again next season.

Winterlude_1.jpg
Winterlude_2.jpg
Qualude_1.jpg
Qualude_2.jpg
Qualude_3.jpg
UNKNOWN_1.jpg
UNKNOWN_2.jpg
Eggs.jpg



It's been a wonderful ice season, but Spring is officially here folks. Thus the sun is strong so it's warm during the day, but it's cold at night. And of course that means that climbs in the full sun are crap, but anything in the shade can still be good and maybe even building a bit. Sure, Standard Route is still massive, but the ice isn't all that good IMO. I was up there today and thought the ice above the cave was punky! Climbs in the reflector oven that is the Amphitheater are a mess now and honestly in my mind it's not a smart place to be. We're entering a time when the best climbing will be up high in the Ravine. And of course the longer days make it a great time to be up there. From here on out I'm only going to be posting pictures of things I think are in climbable shape, and that's a dwindling supply.
Huntington Ravine
IN mostly
Repentance
OUT
Standard Route
climbable, but getting punky
Dracula
IN - bring your snorkle

cinema.jpg
flumeCascade.jpg
standardRoute.jpg
StandardRoute_center.jpg
pegasus.jpg


Weíve had a great season for fat tire biking. While it may not be completely over, itís likely close. The strong sunlight is melting the snow fast in the south facing hillsides. Before too long itís likely that places like Rattlesnake on tech East Side will be rideable on a regular mountain bike. That will be quite a change, wonít it? I got out on Tuesday for what is probably the last ride up Bear Notch on tech snow. It was soft, but still quite nice. On Wednesday it was almost 60, so I had no choice but to pull out the road bike and take a tool down West Side road and Passaconaway. The plus side of this rain is that it should clean the sand and salt off the roads, making it a lot nice to ride. I donít ride on the road except in early spring when there arenít a lot of cars, so as far as Iím concerned bring it on.

Bike_BearNotch_1
Mobile Version Of NEClimbs:
Up on one of the Mount Washington Valley's finest crags and want to know what that climb you're looking at is? Or maybe you're on your way up from Boston and want to check out the Ice Report for your upcoming weekend plans. Or more likely, you're at work just want to daydream about your next adventure. Well if you have a smart phone handy, you can get to NEClimbs from anywhere you have cell service. While it doesn't offer every single feature of the site and it's not an "app", in mobile form, it does do a whole lot and is very useful. Here is the live link to the mobile version of NEClimbs:

http://www.neclimbs.com/mobile

Check it out and if you have issues on your specific phone, please feel free to let me know.


Join us and LIKE us on Facebook. I'll try and post some interesting pix every Thursday and the latest Ice Report in the season, tho certainly not the whole Report. Here's where you can check it out:

http://www.facebook.com/NEClimbs/



Have fun and climb safe,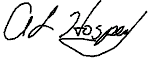 Al Hospers
The White Mountain Report
North Conway, New Hampshire
---
I always lived in fear of discovering some new routes I had so proudly done had been soloed in the rain by Michael Hartrick in EB's while he carried his dog in one hand.
Chris Gill