Like reading the White Mountain Report every week? Why not get it delivered to your e-mailbox every Thursday? All you have to do is subscribe. It's fast, painless, and best of all it doesn't cost you a dime!
CLICK HERE...

March 31, 2016

Hi Folks,

Just like last week, we keep going back & forth with the weather. Mostly rain, sleet, flurries which are interspersed with the occasional really nice day. Wednesday was one of the nice days, and today is OK. It's warming up week by week, but still staying cold at night - at or below freezing. That keeps the ice in the dark cracks, making crags that have a northern aspect or are shaded still suspect. I keep getting calls asking about Cathedral and the Whitehorse Slabs, and like a broken record I keep suggesting the South Buttress and Humphrey's. Go figure… I have a couple of friends that went out to White Ledge in Albany on Wednesday, only to find it pretty wet. Not really that surprising. Pick & choose carefully what you climb these daze.


I got 2 recall notices from the Consumer Products Safety Commission yesterday via email. I signed up to their notices and get several a month, rarely containing climbing related stuff. I was surprised to see one that included most of their wire carabiners and a few others. The second was for some nylon runners. You can check them out on these links:

Black Diamond Recalls to Inspect Carabiners Due to Fall Hazard
http://www.cpsc.gov/en/Recalls/2016/Black-Diamond-Recalls-to-Inspect-Carabiners/

Black Diamond Recalls Nylon Runners Due to Fall Hazard
http://www.cpsc.gov/en/Recalls/2016/Black-Diamond-Recalls-Nylon-Runners/



It's been a wonderful ice season, but Spring is officially here folks. Thus the sun is strong so it's warm during the day, but it's cold at night. And of course that means that climbs in the full sun are crap, but anything in the shade can still be good and maybe even building a bit. Sure, Standard Route is still massive, but the ice isn't all that good IMO. I was up there today and thought the ice above the cave was punky! Climbs in the reflector oven that is the Amphitheater are a mess now and honestly in my mind it's not a smart place to be. We're entering a time when the best climbing will be up high in the Ravine. And of course the longer days make it a great time to be up there. From here on out I'm only going to be posting pictures of things I think are in climbable shape, and that's a dwindling supply.
Huntington Ravine
IN mostly
Repentance
OUT
Standard Route
climbable, but getting punky
Dracula
IN - bring your snorkle


Really nothing to speak of. That said, I would suggest checking for ticks after you've been out due to the very mild winter we had!


Yesterday I drove over and parked at the gate on High Street to check out the Mineral Site, High School Trail and Marshall loops. First I rode uphill to the start of the Mineral Site trail. Not too bad up to the Weenie Gully, where it turned to ice. I could have found a way down and up the other side, walking, but there was a lot of ice underneath the pine needles and it looked like much more of the same on the other side. So I turned around and came back and did the HS trail. there was some snow, but no ice and minimal mud. I was happy that I brought the fat tire bike, mainly because it was soft in places. I rode in a little toward the Marshall loops, but it was soft, muddy and generally a mess so I turned around. Another week or so and it should be OK, but for now I recommend the East side trails like Sidehill, Rattlesnake and Outer Limits.


Up on one of the Mount Washington Valley's finest crags and want to know what that climb you're looking at is? Or maybe you're on your way up from Boston and want to check out the Ice Report for your upcoming weekend plans. Or more likely, you're at work just want to daydream about your next adventure. Well if you have a smart phone handy, you can get to NEClimbs from anywhere you have cell service. While it doesn't offer every single feature of the site and it's not an "app", in mobile form, it does do a whole lot and is very useful. Here is the live link to the mobile version of NEClimbs:

http://www.neclimbs.com/mobile

Check it out and if you have issues on your specific phone, please feel free to let me know.


Join us and LIKE us on Facebook. I'll try and post some interesting pix every Thursday and the latest Ice Report in the season, tho certainly not the whole Report. Here's where you can check it out:

http://www.facebook.com/NEClimbs/



Have fun and climb safe,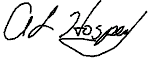 Al Hospers
The White Mountain Report
North Conway, New Hampshire
---
Just a reminder - a guidebook is no substitute for skill, experience, judgement and lots of tension.
Charlie Fowler