Like reading the White Mountain Report every week? Why not get it delivered to your e-mailbox every Thursday? All you have to do is subscribe. It's fast, painless, and best of all it doesn't cost you a dime!
CLICK HERE...

April 7, 2016

Hi Folks,

After all of the nice weather we had at the beginning or March, and all the predictions that we were in for an early Spring, some had it in the back of their minds that things might just go all to hell! And guess what, they did… In case you have been living on Mars or something, you might just want the heads up that winter has reared it's ugly head again. Basically we've had snow, sleet, freezing rain, and cold. And let me tell you, it really has been cold. I mean upper single digits to low teens at night, and not getting out of the mid-20's for a couple of daze. [sheesh]

I drove over to Cathedral this morning and the gate was open to the top. I'm not sure it's going to stay open 'cause it's got snow on it again and is quite slick, but it was a sign of the times. But another sign is the North End pillars. I didn't have time to wake up there, but I took the shot below form the road. Amazingly enough they have come back!!! Or at least come back in part.

NorthEnd.jpg

Also, considering how cold it's been, I gotta bet that the Black Dike has come back! I'm waiting to hear from one of the young guns that they did it. Honestly, if it gets done before Halloween, it should probably get done now - right? I'd even bet that Parasol Gully is still climbable. It's just that kind of season. After all, pretty much everything in Huntington is in reasonable shape right now, why not the Dike?

And here's a cool note. Master guides, and all around hard-dudes, Peter Doucette and Silas Rossi copped an amazing day's climbing on March 30th! Starting from their car parked at the Abol Bridge, they hiked the Abol Slide trail to near the summit of Baxter Peak and then descended into the South Basin. This trail is the shortest route from a roadside trailhead, but it is more difficult than other trails. From the summit they defended and climbed the "Chauvin-Cole", "Cilley-Barber", and "The Waterfall". They completed it in a phenomenal 17 1/2 hrs. It included over 11,000 feet of elevation gain in ~20 miles of travel. Congrats to them both on a very impressive outing.


I got 2 recall notices from the Consumer Products Safety Commission yesterday via email. I signed up to their notices and get several a month, rarely containing climbing related stuff. I was surprised to see one that included most of their wire carabiners and a few others. The second was for some nylon runners. You can check them out on these links:

Black Diamond Recalls to Inspect Carabiners Due to Fall Hazard
http://www.cpsc.gov/en/Recalls/2016/Black-Diamond-Recalls-to-Inspect-Carabiners/

Black Diamond Recalls Nylon Runners Due to Fall Hazard
http://www.cpsc.gov/en/Recalls/2016/Black-Diamond-Recalls-Nylon-Runners/


Really nothing to speak of. That said, I would suggest checking for ticks after you've been out due to the very mild winter we had!


The woods biking has been pretty good all week, in between the fits and bursts of funky weather we've been going through. That said there have been some days where the chilly riding has actually been refreshing. Yesterday I only had about an hour to get out, so I decided to check out the Echo Lake trails. Tho they are right behind my house, I rarely ride there in the winter because they aren't very well packed out. Turns out that there had been some nice rerouting and leaf blowing, plus there wasn't any ice or snow on the trail. SWEET There were, however, a couple of trees down, but nothing you could't get around or over. All in all it's become quite a nice place to ride and I recommend it either as a nice place to pass through on the way to other rides, or a fine little loop on its own.

EchoLake.jpg


Up on one of the Mount Washington Valley's finest crags and want to know what that climb you're looking at is? Or maybe you're on your way up from Boston and want to check out the Ice Report for your upcoming weekend plans. Or more likely, you're at work just want to daydream about your next adventure. Well if you have a smart phone handy, you can get to NEClimbs from anywhere you have cell service. While it doesn't offer every single feature of the site and it's not an "app", in mobile form, it does do a whole lot and is very useful. Here is the live link to the mobile version of NEClimbs:

http://www.neclimbs.com/mobile

Check it out and if you have issues on your specific phone, please feel free to let me know.


Join us and LIKE us on Facebook. I'll try and post some interesting pix every Thursday and the latest Ice Report in the season, tho certainly not the whole Report. Here's where you can check it out:

http://www.facebook.com/NEClimbs/



Have fun and climb safe,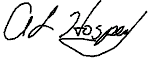 Al Hospers
The White Mountain Report
North Conway, New Hampshire
---
My father considered a walk among the mountains as the equivalent of churchgoing.
Aldous Huxley