Like reading the White Mountain Report every week? Why not get it delivered to your e-mailbox every Thursday? All you have to do is subscribe. It's fast, painless, and best of all it doesn't cost you a dime!
CLICK HERE...

May 19, 2016

Hi Folks,

Weíre rapidly reaching that time of year when itís going to be very difficult for me to stay inside for any length of time. As it is I find myself getting very antsy if I am in the house for more than a couple of hours. I find myself trying to work in doing outdoor things as a part of my daily errands. Like Like using the bike to go to the bank or post office, or for dropping the van off at the mechanic & picking it up. Or getting in a mountain bike ride before I go to the grocery store or picking up my son from school!

Itís harder to work in errands with climbing in the same way, but I usually can manage to stop off at IME for some minuscule piece of gear or chalk or grab some coffee at the Front Side coffee shop or a bagel at Bagels Plus before or after a climb. There is almost always someone around either to chat with about how many pitches we did, or what the conditions were like. Itís not like I donít like to be home mind you. Itís just that days like Tuesday and Wednesday called me as I sat at my computer working on band posters & practicing my instrument for gigs on the weekend. As soon as we get to that time of the summer when almost every day is like that, the only way folks will be able to get in touch with me will be via cell phone! And since I can and do turn it off when Iím recreating, thatís probably not a bad thing. [wry grin]

For the past 6 months, I have been spending about an hour, 5 days a week at the local gym. About 2 years ago I discovered that I had a frayed labrum and partially torn rotator cuff, mainly from 50 years of overuse rather than a specific accident. I had it looked at, poked, prodded and MRIíed; finally coming to the conclusion that yes, there was something wrong. Two different Orthoís and my doctor looked at the test results and suggested PT. One offered up surgery as an option, but after he said it was going to be 10-12 months before I could play bass, climb or ride my bike; I opted for the PT. 2 rounds later I was feeling pretty good and joined the gym to continue the strengthening. I kind of worked it into my routine by going right after I drop my son at the local HS. Since the gym is right on the way home, itís easy to just stop in for an hour of pumping, followed by 10 minutes of stretching. I know that lots of folks have shoulder and other issues that arenít going to be fixed with PT, but itís really worth a shot before you opt for the knife. I wish it had been an option when I had my major back problems in í75 that led me to getting a fusion in í76!

Wednesday was such a nice day that Brad and I just had to get outside. We decided that the perfect thing to do was to run up the first 3 pitches of Cormier-Magness on Whitehorse. The sun was out, temps were in the mid-60ís and there was just enough of a breeze once we got off the ground, that the bugs didnít bother us. I took P1, he took P2 with the flake and I got P3 the crux. There were only a couple of other parties on the slabs and it was about as nice a day as one could possibly imagine. We were up and down in a fraction over 2 hours, leaving me just enough time to run over to the Front Side for a coffee and cookie, before I had to pick up my son and then get back home for some (yuck) yard work. See how that works? [wry grin]

CormierMagness_1.jpg
CormierMagness_2.jpg
CormierMagness_3.jpg



It's been a wonderful ice season, but Spring is officially here folks. Thus the sun is strong so it's warm during the day, but it's cold at night. And of course that means that climbs in the full sun are crap, but anything in the shade can still be good and maybe even building a bit. Sure, Standard Route is still massive, but the ice isn't all that good IMO. I was up there today and thought the ice above the cave was punky! Climbs in the reflector oven that is the Amphitheater are a mess now and honestly in my mind it's not a smart place to be. We're entering a time when the best climbing will be up high in the Ravine. And of course the longer days make it a great time to be up there. From here on out I'm only going to be posting pictures of things I think are in climbable shape, and that's a dwindling supply.
Huntington Ravine
IN mostly
Repentance
OUT
Standard Route
climbable, but getting punky
Dracula
IN - bring your snorkle


YES folks, this is a big jump from last weekís 0! Iím posting this as a 3, but itís assuredly going to be at higher within a day or two. If youíre out in the open where there is a little breeze, things might not be too bad. But take it from me, in the woods or at the base of the cliffs youíre absolutely going to want DOPE! Climbing on Whitehorse on Wednesday there were almost no bugs, but later on while working n my yard I got eaten up.


The trails are great these days so Iíve been expanding my riding radius the past week or so. Today some friends and I headed out to an area the locals call the Twilight Zone and Outer Limits. This is a series of trails starting off Hemlock Lane, over behind Walmart, and going way up through a valley and up to an overlook thatís pretty high up above Redstone, on the East Conway side of the hill. Itís an easy way to get 7-8 miles and 900í of great single track up & down in under 2 hours. Of course if you want a bit flatter ride, but still nice single track, you can do the Muffler and Pillar To Pond trails starting from the same place. The elusive muffler is pictured below.

bike_MufflerTrail.jpg


Up on one of the Mount Washington Valley's finest crags and want to know what that climb you're looking at is? Or maybe you're on your way up from Boston and want to check out the Ice Report for your upcoming weekend plans. Or more likely, you're at work just want to daydream about your next adventure. Well if you have a smart phone handy, you can get to NEClimbs from anywhere you have cell service. While it doesn't offer every single feature of the site and it's not an "app", in mobile form, it does do a whole lot and is very useful. Here is the live link to the mobile version of NEClimbs:

http://www.neclimbs.com/mobile

Check it out and if you have issues on your specific phone, please feel free to let me know.


Join us and LIKE us on Facebook. I'll try and post some interesting pix every Thursday and the latest Ice Report in the season, tho certainly not the whole Report. Here's where you can check it out:

http://www.facebook.com/NEClimbs/



Have fun and climb safe,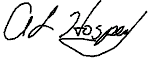 Al Hospers
The White Mountain Report
North Conway, New Hampshire
---
Why ? Why, why, why do I do this ???
Chuck Pratt