Like reading the White Mountain Report every week? Why not get it delivered to your e-mailbox every Thursday? All you have to do is subscribe. It's fast, painless, and best of all it doesn't cost you a dime!
CLICK HERE...

June 3, 2016

Hi Folks,

Itís that time of year where you really just canít tell what the weather is going to be. Even tho we have several weather reporting services like the Observatory and NOAA that make predictions, as well as a number of online apps like MyRadar and Weather.com that even provide up to the minute information, itís mostly a crap shoot up here in the mountains. Winter, summer, fall, spring - it doesnít seem to matter. If you go out to do stuff, you should be at least moderately prepared for the opposite of what it looks like when you leave.

Iíve left my house here in the Valley on a sunny and cold day in January, only to find Crawford Notch in full conditions. And conversely bundled up to go ride Bear Notch on the road bike in the low 40ís, only to have the sun come out 15 minutes later and the temps climb to 70! When I started a mountain bike ride on the marshall Conservation Land this morning at 20 AM it looked for all the world as if we were going to get rained on and I brought appropriate gear, but by the time we got done 2 hours later it was a gorgeous sunny day. Go figureÖ Of course if I hadnít brought the rain gear, it most surely would have poured! It just always seems to go that way, doesnít it?

In our quest to get our rock feet under us for the 2016 season, Brad and I went out on Wednesday to see how we would do on the Saigons on Cathedral Ledge. I donít know how many times Iíve done that climb, many, but itís one of my all time favorites. I pretty much remembered exactly the pieces I would need for the climb. Itís not a clip-up, so you bring draws plus red, green and yellow Camelots. Tho of course bringing more gear never really hurt anything! It has a variety of climbing that I just really seem to like, the gear is all good, and you can get off with a single 70 meter rope. Whatís not to like? Brad was kind enough to let me have both leads, and I was happy about that. P 1 has 1 cruxes; the first being getting past the first bolt about 20í up. As long as the rock is dry itís a clip, thin move, step across left and move up to the little stance. If itís wet, itís a whole different game. Fortunately it was a dry day. [wry grin] The second crux on that pitch is a bit over halfway up, at a mantle move protected by a bolt. Itís always entertaining, but this time not so bad. At the anchor, while I was bringing Brad up, I noticed what looked like blood on the ledge right where you stand. Iím not sure if it was that, and I havenít heard about any accidents on that climb, but it was curious and disconcerting!

The rock on Pitch 2 has a slight ďGunks-likeĒ feel to it, a little unusual compared to most rock on Cathedral. There is a similar rock on the original 2nd pitch of Fun House, left of the cracks. Itís light brown and has a more gritty feel to it. The crux on this pitch is up near the top at the bolt, where it gets dead-vertical. There is places for 2 pieces of great gear before that and once you clip the bolt you are golden. [spoiler alert] There is a gritty side pull on the right that makes it easy for me to stand up to where I can clip the bolt. I really like that move, as well as the pull over to the anchor at the top with the huge jug. Itís a great location, with beautiful views of the valley and the Liquid Sky wall to your left. As I was bringing Brad up P2 I noticed someone rapping down into the Peanut Gallery Flake AND someone else rapping down into Liquid Sky. You donít see a lot of folks on those climbs. As it turns out it was Sam and Alexa on Liquid Sky and Frank from Bagels Plus on Peanut Gallery. Kudos to all concerned.

Brad and I rapped in 2 rappels with his 70 meter rope, you can get off all the way with doubles. Interestingly enough the second rap requires you to move uphill a bit left, otherwise you will have a problem. This is one of those places that if you donít already know whatís coming, knots in the end of the rope are a good idea!

blood_Saigons.jpg
Brad_Saigons.jpg
LiquidSky_Peanut.jpg
Saigons_70Meter.jpg



I rode my MTB up the Mt Willard trail this morning. it was amazing! I was in a hurry in both directions, but as I went through the Notch I glanced at the various climbs. The sun is strong and really baking everything out everywhere. I spotted someone on Standard but everything in the Amphitheater looks poor. The left face of Willard IMO is toast. IMNSHO if it's not in the shade, I would consider it highly suspect.
Huntington Ravine
IN mostly
Repentance
OUT
Standard Route
IN be aware folks!
Dracula
IN - bring your snorkle


There was an unfortunate accident last Sunday on Humphreyís Ledge. A party was climbing Sting Like A Butterfly (10a/b) on the tree ledge left of the end of P1 of Cakewalk. The leader fell after pulling the crux when a handhold apparently broke, pulled a cam and hit his led on a slab, breaking his femur. Fortunately there were other people around who helped and a crew was quickly on the scene to help litter them out. The prognosis for a full recovery is excellent and needless to say weíre all very happy about that!


While there are black flies out there, and they are biting, I am most often bothered by clouds of mosquitoes and ticks. There were bugs at the base of the Saigons while I was climbing on Wednesday and MAJOR mosquitoes and ticks on my 3 MTB rides this week. I strongly suggest using bug dope and carefully checking for ticks. They usually donít go after me, but this week Iíve pulled many off me!


This week Iíve ridden the middle east side rides from Hemlock Lane, the Bear Paw trails off Haley Town Road near the Maine Visitor Center on 302 and the Marshall Conservation property trails off West Side Road. The riding is great and all the trails are wonderful right now. I know Iíve mentioned the Marshall area a lot, but it is one of our best trail networks at this time. I highly recommend it.


Up on one of the Mount Washington Valley's finest crags and want to know what that climb you're looking at is? Or maybe you're on your way up from Boston and want to check out the Ice Report for your upcoming weekend plans. Or more likely, you're at work just want to daydream about your next adventure. Well if you have a smart phone handy, you can get to NEClimbs from anywhere you have cell service. While it doesn't offer every single feature of the site and it's not an "app", in mobile form, it does do a whole lot and is very useful. Here is the live link to the mobile version of NEClimbs:

http://www.neclimbs.com/mobile

Check it out and if you have issues on your specific phone, please feel free to let me know.


Join us and LIKE us on Facebook. I'll try and post some interesting pix every Thursday and the latest Ice Report in the season, tho certainly not the whole Report. Here's where you can check it out:

http://www.facebook.com/NEClimbs/



Have fun and climb safe,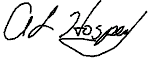 Al Hospers
The White Mountain Report
North Conway, New Hampshire
---
Tick marks abound, so even the stupid can climb.
Matt Samet
In his preface for the original Rifle guide.