Like reading the White Mountain Report every week? Why not get it delivered to your e-mailbox every Thursday? All you have to do is subscribe. It's fast, painless, and best of all it doesn't cost you a dime!
CLICK HERE...

June 24, 2016

Hi Folks,

So, if a tree falls on the cliff, does a climber hear it? Sometimes apparently it does, and last Saturday that was the case. The rappel tree above Brownís Fist and Lower Refuse unexpectedly fell down in the early afternoon and actually was seen by at least one party. It knocked off quite a lot of debris and also knocked down another tree which as of this morning was still hanging there.

This particular tree was a somewhat popular way to get down from that area with a single 60 meter rope. Other friends have posted on Face Book that they have heard stuff falling in that vicinity over the past several days. I would say that the trail that connects between Fun House and the ladder going up to the start of Recompense and over to the Saigons is problematic. You can read some information including a link to David Lottmanís report and some pictures on the NEClimbs.com forum here:

http://www.neclimbs.com/SMF_2/index.php/topic,9657.30.html

I HIGHLY recommend wearing a helmet when walking around at the base of the cliff in that area and NOT climbing Brownís Fist, Lower Refuse, AP Treat, Sticks & Stones or any of the climbs in that area for a while. I sent an email around to the various guide services, the MRS, Friends Of The Ledges and the State Forest Service yesterday and there seems to be some motion towards taking care of this soon, but unfortunately there is no promise. Iíll post on NEClimbs.com and Facebook when I hear back about it.


I met up with my friends the Perezís a couple of daze ago and finally got over to Humphreyís for the first time this season. Amazing that I hadnít been there, considering how much time we all have spent there over the years. This time we went all the way down to the far left to check on some of the climbs that rarely get done;

3 Brushes
Silent Treatment

Both of these are fun little climbs, but are in the shade and have a tendency to get overgrown. And, just as we thought, they were somewhat overgrown. Interestingly enough, Silent Treatment was the least moss covered of the pair. It was pretty clear that no one had climbed it this season and I did have to clean out some gear placements with my nut tool, but it was still OK. 3 Brushes was in need of 3 more brushes, but it was still climbable.

3_Brushes_Joe.jpg
3_Brushes_Judy.jpg

After that Joe wanted to run some laps on his sport climb Put My Foot Where (5.10), just to the left of Yellow Jacket. I talked him into letting me lead Yellow Jacked and set up the rope for him. I had to leave for some errands and left them to it. I was hoping to climb later in the week, but not surprisingly considering how busy Iíve been, it didnít happen. Hopefully SundayÖ



It's been a wonderful ice season, but Spring is officially here folks. Thus the sun is strong so it's warm during the day, but it's cold at night. And of course that means that climbs in the full sun are crap, but anything in the shade can still be good and maybe even building a bit. Sure, Standard Route is still massive, but the ice isn't all that good IMO. I was up there today and thought the ice above the cave was punky! Climbs in the reflector oven that is the Amphitheater are a mess now and honestly in my mind it's not a smart place to be. We're entering a time when the best climbing will be up high in the Ravine. And of course the longer days make it a great time to be up there. From here on out I'm only going to be posting pictures of things I think are in climbable shape, and that's a dwindling supply.
Huntington Ravine
IN mostly
Repentance
OUT
Standard Route
climbable, but getting punky
Dracula
IN - bring your snorkle


I received the following from Chris Martin - NH Audubon biologist.

Temporary access restrictions are posted at the following five New Hampshire cliff sites in 2016:

Eaglet Spire (and adjacent walls), Franconia, NH
Holts Ledge, Lyme, NH
Painted Walls, Albany, NH
Rumney Rocks (Summit Cliff and nearby), Rumney, NH
Woodchuck Ledge (right/north end only), Albany, NH

Peregrines are present at a number of additional cliffs where no closures have been posted because recreational use is minimal. Climbers are advised to alter plans, and report the incident, if you encounter aggressive falcons during a climb.

All areas will be open effective August 1.

NOTE: There are birds on Whitehorse in the center forested section above Echo Roof, but there are currently no restrictions on Cathedral or Whitehorse this year.


To give you an idea of how it is right now, some friends of mine climbed the Prow in the late afternoon/early evening this week and were wearing bug nets! Itís not like that everywhere and all the time, but it can be pretty bad. So, be awareÖ


A friend and master climbing/alpine guide was seriously injured in a mountain bike accident here in the Valley last week. I have a tendency to think of climbing as dangerous, and cycling as just an entertaining activity, somewhat akin to golf. But as we all know, itís a bit more than that. I ride pretty hard, but Iím not at all like the young guns who do the big jumps and ride crazy fast on the downhill trails, tho I sure like riding fast.

Iíve put in 38 miles on the MTB myself this week and itís been great - a ride on the Marshall land, several rides on the west side, another Marshall ride and a big ride today that took me up to the top of Whitehorse. There are several new trails on the Marshall land that are pretty cool; look for the T-Bone sign. The upper part of Shumway keeps inching higher, and the new low-angle rec trail makes for a fantastic and fast downhill. If you havenít ridden the Upper Stoney Ridge Trail to the top of Whitehorse, I recommend it. Itís a bunch of hike-a-bike for mortals, but itís a gas. There is nothing quite like riding around on those big sweeping upper slabs. And then coming down Lower Stoney Ridge is a blast as well.

I understand that there is a reroute to the Sidehill Trail on the East side that is very nice. I hope to check it out on Sunday. The old trail was a mess, so this is a great addition that from what I hear rides well in either direction.

T-Bone_1.jpg
T-Bone_2.jpg
BigBone.jpg


Up on one of the Mount Washington Valley's finest crags and want to know what that climb you're looking at is? Or maybe you're on your way up from Boston and want to check out the Ice Report for your upcoming weekend plans. Or more likely, you're at work just want to daydream about your next adventure. Well if you have a smart phone handy, you can get to NEClimbs from anywhere you have cell service. While it doesn't offer every single feature of the site and it's not an "app", in mobile form, it does do a whole lot and is very useful. Here is the live link to the mobile version of NEClimbs:

http://www.neclimbs.com/mobile

Check it out and if you have issues on your specific phone, please feel free to let me know.


Join us and LIKE us on Facebook. I'll try and post some interesting pix every Thursday and the latest Ice Report in the season, tho certainly not the whole Report. Here's where you can check it out:

http://www.facebook.com/NEClimbs/



Have fun and climb safe,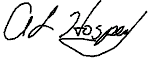 Al Hospers
The White Mountain Report
North Conway, New Hampshire
---
The fact that I'm three months pregnant doesn't change anything.
Catherine Destivelle preparing to solo the Old Man of Hoy seastack