Like reading the White Mountain Report every week? Why not get it delivered to your e-mailbox every Thursday? All you have to do is subscribe. It's fast, painless, and best of all it doesn't cost you a dime!
CLICK HERE...

August 4, 2016

Hi Folks,

While we did have a little weather come through this week, unfortunately it didnít bring the rain we do desperately need. According to the weather pontificators we need 5+ inches of rain to get up to the average we would like to see. And needless to say it would be good if that didnít happen all at once!

The lack of rain is evidenced in the lack of drips here and there in places that normally drip a bit. Places like the start of Tree Keys, the step-over below the arete on High Steppiní at Humphreyís and Shifty Eyes among others. This is a great time to do climbs like that - or even Three Birches! The Saco is generally low and many places on the mountain bike trails that are usually muddy are dry. While the fire danger has generally been Moderate, please be very careful with campfires and other fire making materials. I remember a few times over the past couple of years when we have had forest fires in the Valley, and it was pretty scary. No one wants another episode like that!

My regular partners were unavailable this week, so I called someone who Iíve known for some time, but have never climbed with, Frank Dalmeyer. Frank and his wife Carol-Ann own the great local bagel & coffee shop, Bagels Plus. They are great people and I consider them friends. I know Frank climbs very well and gets out more often than I do, so it was an easy decision to get out with him for the afternoon. Iíd been wanting to go to Humphreys and do Daddyís Got New Shoes, a climb I and the Perezís put up on the Geriatric Walls many years ago. Itís a 5.7 with good protection and a couple of interesting moves. I was surprised to see how much moss had grown on it in tech years since I did it last. I saw no indications that it had been climbed this year and the nuts on the anchor were loose, so we tightened them down.

After that we went down to Old Crow, which Frank had never done, and he gave it a shot. Tho well protected, as always the crux move is difficult to decipher and thatís one of the reasons we rated it a 9! It took him a little while to figure it out and just as he pulled it, he got stung by a wasp which had a nest in a crack just above the crux bolt! It got him right on the chin and was very painful. He managed to finish the climb by staying to the right in the corner, but it was really awkward. Needless to say, if you go over that way I suggest that you avoid that climb!

Strangely enough there was a carabiner on the chains at the anchor. If it belongs to you send me a message with a description and Iíll get it back to you. I wanted to follow Old Crow, but decided that wasnít a very good idea so I led High Steppiní instead. Iíve always liked that climb, especially the moves up and over the arete.

All in all it was a great afternoon of climbing, and very nice to get acquainted with Frank in a different way. Weíve talked a lot over the years and have ridden mountain bikes together, but never climbed. Itís always nice to share a rope with a friend, and Iím sure we will do it again.

http://www.neclimbs.com/index.php?PageName=routes&RouteID=1154
http://www.neclimbs.com/index.php?PageName=routes&RouteID=953
http://www.neclimbs.com/index.php?PageName=routes&RouteID=954



It's been a wonderful ice season, but Spring is officially here folks. Thus the sun is strong so it's warm during the day, but it's cold at night. And of course that means that climbs in the full sun are crap, but anything in the shade can still be good and maybe even building a bit. Sure, Standard Route is still massive, but the ice isn't all that good IMO. I was up there today and thought the ice above the cave was punky! Climbs in the reflector oven that is the Amphitheater are a mess now and honestly in my mind it's not a smart place to be. We're entering a time when the best climbing will be up high in the Ravine. And of course the longer days make it a great time to be up there. From here on out I'm only going to be posting pictures of things I think are in climbable shape, and that's a dwindling supply.
Huntington Ravine
IN mostly
Repentance
OUT
Standard Route
climbable, but getting punky
Dracula
IN - bring your snorkle


All areas are now open! Thanks to all who observed the restrictions. Enjoy the freedom to climb wherever you like.


As one would expect, there are still mosquitoes here and there and some ticks to be found in thick bushy areas. However, weíre in pretty good shape up here for the time being. Enjoy it!


Last weekend was the annual NEMBA Trail Weekend. There were many people in town putting in work on the trails, riding and enjoying an evening BBQ. Unfortunately, as always, I was working and couldnít partake. However my understanding is that it was stellar. They put in additional work at the Marshall Conservation Trails and it shows. It it the premier area in the Valley at this time and I highly recommend riding there, if you havenít already.


Up on one of the Mount Washington Valley's finest crags and want to know what that climb you're looking at is? Or maybe you're on your way up from Boston and want to check out the Ice Report for your upcoming weekend plans. Or more likely, you're at work just want to daydream about your next adventure. Well if you have a smart phone handy, you can get to NEClimbs from anywhere you have cell service. While it doesn't offer every single feature of the site and it's not an "app", in mobile form, it does do a whole lot and is very useful. Here is the live link to the mobile version of NEClimbs:

http://www.neclimbs.com/mobile

Check it out and if you have issues on your specific phone, please feel free to let me know.


Join us and LIKE us on Facebook. I'll try and post some interesting pix every Thursday and the latest Ice Report in the season, tho certainly not the whole Report. Here's where you can check it out:

http://www.facebook.com/NEClimbs/



Have fun and climb safe,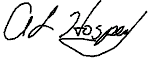 Al Hospers
The White Mountain Report
North Conway, New Hampshire
---
Dry-tooling is something i used to do in high school when I couldn't find a date for the weekend.
Jack Tackle