Like reading the White Mountain Report every week? Why not get it delivered to your e-mailbox every Thursday? All you have to do is subscribe. It's fast, painless, and best of all it doesn't cost you a dime!
CLICK HERE...

August 25, 2016

Hi Folks,

"If you don't go, you won't know!"

That should be my mantra these daze, or at least for Brad White and me. We put it to the test last Friday when we went up to check out the possible rock climbing at Willeys Slide. I know, I know…Willies is best known as the classic beginners alpine ice/snow climbing area. However, there have been a couple of rock routes done there in the past, and it's a place we both have thought of on occasion. And after all, after you've climbed in this area for a combined total of 70 years, you're always looking for a new adventure.

Last week I wrote about the fact that we're in a real live drought. So it would make some sense that a place like Willeys would likely be dry. I mean, if it ever was going to be dry, right? We knew that our mutual friends Matt Peer and Mike "Milwaukee Slim" Rocheleau and done several climbs up there in a previous dry spell 10+ years ago. They had said reported it being mostly dry, with only a few wet streaks. So we made a plan and headed up into the Notch.

We drove up past the Slide and pulled over to put the binoculars on the area, but it was hard to make it out in the bright mid-morning sunlight. There was a shine on the rock, but that's often the case on white granite like what's up there; so we decided to enforce our mantra. We parked at the regular pull off and there was a single other car with Massachusetts plates. FWIW we never saw another soul up at Willeys, or on the Webster slabs across the Notch. Go figure… Somewhat surprisingly the trails had obviously been used over the summer. I don't know why people would be hiking up there, but they had. It was a gorgeous day and as always the view up and across the Notch from the RR tracks was fantastic. The trail up to the base of the slabs wasn't as travelled as the lower trail, but it was clear that someone had been up there. It was fun seeing the crampon scratches on the talus rocks.

I suppose unsurprisingly it was obvious that the shine on the rock had actually been water. In fact quite a lot of water! There was a waterfall coming down from the top, with streaks all over the place. It was clear that if we were going to climb at all, it was going to be on the left side. We scrambled up along the left side to where there is a moderate ledge, where many parties rope up to climb ice. It looked as if there was a dry line up to a ledge a full rope length up, so after a rock-paper-scissors I headed up. This pitch was actually on beautiful dry granite with occasional protection. Near the end of the rope I built an anchor in a nice crack and brought Brad up. He decided to go up and a little left, but was unable to find any protection for his planned line, so traversed left. Unfortunately that turned out to be a damp and mossy corner that was slippery, mossy and afforded little protection. [sigh] He managed to find an anchor at an old piton and brought me up. I was impressed with the lead, but decidedly unimpressed with the climbing.

The slab up above the corner he was anchored in looked dry and I thought it might go, so I headed up. While the climbing was somewhat moderate, six-ish or so, there was no protection and it looked as if I was in for 40+ feet of unprotected climbing with a potential for a big fall over a 4' overlap and no clear view of the slab above. I prudently decided to down climb to the anchor and we agreed that bailing was in the cards. We cut an old sling and threaded it through the piton and a very solid nut and tied a water knot. He rapped first, backed up by the gear anchor, and I followed. After a bit of a thrash through the puckerbrush we got back to our packs and headed down. While not successful, it was a fun outing and now we know! And we now can predict that based on the amount of water up there, there is going to be a lot of ice forming as soon as it gets cold.

Here are some illustrative pictures:

http://www.neclimbs.com/wmr_pix/20160825/Willeys_01.jpg
http://www.neclimbs.com/wmr_pix/20160825/Willeys_02.jpg
http://www.neclimbs.com/wmr_pix/20160825/Willeys_03.jpg
http://www.neclimbs.com/wmr_pix/20160825/Willeys_05.jpg
http://www.neclimbs.com/wmr_pix/20160825/Willeys_06.jpg
http://www.neclimbs.com/wmr_pix/20160825/Willeys_07.jpg
http://www.neclimbs.com/wmr_pix/20160825/Willeys_08.jpg
http://www.neclimbs.com/wmr_pix/20160825/Willeys_09.jpg
http://www.neclimbs.com/wmr_pix/20160825/Willeys_10.jpg
http://www.neclimbs.com/wmr_pix/20160825/Willeys_11.jpg
http://www.neclimbs.com/wmr_pix/20160825/Willeys_12.jpg
http://www.neclimbs.com/wmr_pix/20160825/Willeys_13.jpg
http://www.neclimbs.com/wmr_pix/20160825/Willeys_14.jpg
http://www.neclimbs.com/wmr_pix/20160825/Willeys_15.jpg
http://www.neclimbs.com/wmr_pix/20160825/Willeys_16.jpg



It's been a wonderful ice season, but Spring is officially here folks. Thus the sun is strong so it's warm during the day, but it's cold at night. And of course that means that climbs in the full sun are crap, but anything in the shade can still be good and maybe even building a bit. Sure, Standard Route is still massive, but the ice isn't all that good IMO. I was up there today and thought the ice above the cave was punky! Climbs in the reflector oven that is the Amphitheater are a mess now and honestly in my mind it's not a smart place to be. We're entering a time when the best climbing will be up high in the Ravine. And of course the longer days make it a great time to be up there. From here on out I'm only going to be posting pictures of things I think are in climbable shape, and that's a dwindling supply.
Huntington Ravine
IN mostly
Repentance
OUT
Standard Route
climbable, but getting punky
Dracula
IN - bring your snorkle

I also got out climbing today, Thursday, with my old friend Martin from NY who has a summer place in Freeport. We've known each other for 15 years or so, but don't get out as often as we would like. He's a great bike road bike rider and we've done some really fun long rides over the years. Amazingly he has never climbed Whitehorse, so we went over and did Cormier Magness on the far right of the slabs. We did 4 pitches up to the shady corner tree, rapped off right to check out this crack I'd always wondered about that's 30 or of feet to the right (not worth it) and then rapped down. At the base we ran into master guide and alpinist Craig John and his daughter. He as taking her out for her first day climbing outdoors. And then Alain Comeau rapped down with what I think was 2 guides in training. There were climbers everywhere, a busy day on the slabs. When we got back to the car the lot was over flowing, with a lot of cars parked on the side! It was a very fun day and I hope we can get out again this summer.

A few more pictures:

http://www.neclimbs.com/wmr_pix/20160825/CormierMagness_01.jpg
http://www.neclimbs.com/wmr_pix/20160825/CormierMagness_02.jpg
http://www.neclimbs.com/wmr_pix/20160825/CormierMagness_03.jpg
http://www.neclimbs.com/wmr_pix/20160825/CormierMagness_04.jpg


http://www.neclimbs.com/wmr_pix/20160825/RumneyRendevous.jpg


Hardly any bugs right now, unless you're in the deep woods or out poking around at twilight. Good thing we're not living in Miami, right?


Most people ride east side, west side or a variety of other trails hither and yon, but there is a hidden gem effectively right in downtown North Conway - Whittaker Woods. Normally known for its cross country ski trails, it actually is a fairly popular mountain bike area. In fact at one time the monthly summer mountain bike race series was held there. And it's by no means flat! There are a surprising number of climbs there that will test the best cyclists legs and lungs. I was other there last week and got a very nice pump in an hour. If you do all of the trails, up and down, I would guess you could get in at least 6 miles of riding, with the most interesting stuff on the other side of the RR tracks and extending to the other side of the power lines. If you are bored with the other local trails, give it a try. You can park at the little lot when you would park to XC ski, or at the John Fuller school.


Up on one of the Mount Washington Valley's finest crags and want to know what that climb you're looking at is? Or maybe you're on your way up from Boston and want to check out the Ice Report for your upcoming weekend plans. Or more likely, you're at work just want to daydream about your next adventure. Well if you have a smart phone handy, you can get to NEClimbs from anywhere you have cell service. While it doesn't offer every single feature of the site and it's not an "app", in mobile form, it does do a whole lot and is very useful. Here is the live link to the mobile version of NEClimbs:

http://www.neclimbs.com/mobile

Check it out and if you have issues on your specific phone, please feel free to let me know.


Join us and LIKE us on Facebook. I'll try and post some interesting pix every Thursday and the latest Ice Report in the season, tho certainly not the whole Report. Here's where you can check it out:

http://www.facebook.com/NEClimbs/



Have fun and climb safe,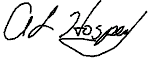 Al Hospers
The White Mountain Report
North Conway, New Hampshire
---
Lightly hazed in blue mist, the tiny, clustered town - pale pebbles and mica flashes of light - was no more than stony shingle at the bottom of a deep pool.
Dermot Somers