Like reading the White Mountain Report every week? Why not get it delivered to your e-mailbox every Thursday? All you have to do is subscribe. It's fast, painless, and best of all it doesn't cost you a dime!
CLICK HERE...

February 9, 2017

Hi Folks,

What a weekend it was folks. And now both Ice Fest 2017 and the Super Bowl are now behind us. IMO both were a HUGE success. There were climbers everywhere, great demo gear by a variety of great manufacturers, guest guides doing amazing clinics for every skill level, killer swag, some fantastic slideshows and parties, and of course beer! To paraphrase a song lyric by an old friend; "How could you ask for more?"


Just over 1200 participants between the whole weekend.
?Took just under 400 folks ice climbing.
?45 world class guides,
?23 amazing volunteers,
?25 sponsors,
?7 Amazing Ice fest coordinators
?12 kegs of Tuckermans beer.


http://www.neclimbs.com/wmr_pix/20170209/IceFestCrew.jpg

Now to me, that sounds like a great event. Oh, and did I say that the ice and the weather were darn near perfect? Well they were. I did Alpine and Mountaineering Skills clinics on both Friday and Sunday on Willies Slide and it was great. Honestly I have a love-hate relationship with Willeys since at times it can be brutally cold up there. So standing around running a clinic can be darn cold and make me long for my long gone Koflac Expe' plastic boots. I was kind of blown away on Friday about how much snow there was up there. The exposed ice really didn't start until you were about 1/3 of the way up the climb. That made for a perfect place for the participants to practice their cramponing and self-arrest techniques. Here's a couple of pix:

http://www.neclimbs.com/wmr_pix/20170209/Willeys.jpg
http://www.neclimbs.com/wmr_pix/20170209/V-Thread.jpg

The second picture is of us pull-testing a v-thread I set up. We started with one "puller" and ended with 4 strong climbers pulling as hard as we could. I figure if it could hold up to that, and it did, rapelling would be no problem.

A note about the current local weather - We had 6-8" of white stuff on Tuesday, it was 47 degrees on Wednesday, on Thursday at 1:30 it's 19 degrees and snowing and we've already got 4+", and there is more predicted on Saturday and Sunday. If you're planning on driving up for the weekend, take your time and be careful. You might want to bring your skis and/or snowshoes and be aware of the potential for avalanches. Mt Washington is probably not a good idea for the next several daze!

Last but not least! I came across this picture today. I'll leave it to you to decide where it is and who painted it. I will give you a hint - it was painted in 1839!

http://www.neclimbs.com/wmr_pix/20170209/painting.jpg




You can get your copy at all the regular climbing shops like IME, EMS and Ragged or online directly from the publisher here:

http://eaglecliffpub.com/climb/ordering/


The repeated storms this week has kind of made a mess of what was our nice packed single track here in the Valley. Couple that with the crust and occasional ice pack and some of the riding has become a bit problematic. That's pushed folks into riding some different places, other than Sticks & Stones and the Marshall Property. Pretty much anywhere that the snowmobiles or snowshoers are packing things down, fat tire bikes can go. Many of the popular hiking trails are good places to go, of course being courteous and sharing the trails is important. That said, there are some slippery spots out there and studded tires, even for the fat bikes, is recommended. Unfortunately this is an expensive proposition. But how much is a separated shoulder or torn rotator cuff worth to you? I just ordered a set of 46 North Dillinger's that should be in over the weekend. Hopefully that will allow me to do a lot more things without worrying too much about taking a spill. We'll see.


Up on one of the Mount Washington Valley's finest crags and want to know what that climb you're looking at is? Or maybe you're on your way up from Boston and want to check out the Ice Report for your upcoming weekend plans. Or more likely, you're at work just want to daydream about your next adventure. Well if you have a smart phone handy, you can get to NEClimbs from anywhere you have cell service. While it doesn't offer every single feature of the site and it's not an "app", in mobile form, it does do a whole lot and is very useful. Here is the live link to the mobile version of NEClimbs:

http://www.neclimbs.com/mobile

Check it out and if you have issues on your specific phone, please feel free to let me know.


Join us and LIKE us on Facebook. I'll try and post some interesting pix every Thursday and the latest Ice Report in the season, tho certainly not the whole Report. Here's where you can check it out:

http://www.facebook.com/NEClimbs/



Have fun and climb safe,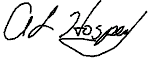 Al Hospers
The White Mountain Report
North Conway, New Hampshire
---
During the qualifying round I heard the contestant ahead of me introduced: 'Hardest redpoint: 5.14b, hardest on-sight: 5.13c' (Geoff Weigand). The contestant after me: 'Hardest redpoint: K2' (Greg Child).
Andy Cairns