Like reading the White Mountain Report every week? Why not get it delivered to your e-mailbox every Thursday? All you have to do is subscribe. It's fast, painless, and best of all it doesn't cost you a dime!
CLICK HERE...

June 1, 2017

Hi Folks,

I'm really glad that I live up here 'cause I can usually grab an hour or so to get outside when the weather cooperates. And I still gotta say that it hasn't been all that cooperative lately. [sigh] Last week things basically sucked, and the early part of this week was the same. I just gotta hope that we don't have one of those dreary wet summers. I'm not sure I could manage dealing with that.

My old friend Martin came over from Portland on Sunday and fortunately that was the cherry day of the weekend. Clear, close to 70 degrees, and with just enough of a breeze that it kept the bugs away once you got off the ground. I hadn't climbed at Humphrey's this season, so I figured we could go over there. Even if the Geriatrics were wet, as I suspected they would be, I knew that the main wall would be fine, and it was. We managed to get in 5 pitches in about 3 hours. Not too bad for a young guy and a geriatric. [wry grin] It went basically like this:

Wanderlust P1: Martin
Above & Beyond P2: Al
Above & Beyond P2: Martin
Wanderlust P2: Al
Run Don't Walk P2: Martin

All in all a wonderful day with an old friend and good partner. There were quite a number of folks in the same area with the same idea in the middle of the day. Lots of fun for everyone for sure.

http://www.neclimbs.com/wmr_pix/20170601/Humphreys_1.jpg
http://www.neclimbs.com/wmr_pix/20170601/Humphreys_2.jpg

As an aside, it looks as if we're going to have a good blueberry crop this year:

http://www.neclimbs.com/wmr_pix/20170601/blueberries.jpg

And I spotted a very interesting member of the moth community in my compost heap on Thursday. Apparently it's a Hummingbird Moth. It's amazingly big for a moth and it's wings were moving at hummingbird speed! It's related to the Sphinx moth and I've never seen one of these before. http://www.neclimbs.com/wmr_pix/20170601/moth.jpg



It's been a wonderful ice season, but Spring is officially here folks. Thus the sun is strong so it's warm during the day, but it's cold at night. And of course that means that climbs in the full sun are crap, but anything in the shade can still be good and maybe even building a bit. Sure, Standard Route is still massive, but the ice isn't all that good IMO. I was up there today and thought the ice above the cave was punky! Climbs in the reflector oven that is the Amphitheater are a mess now and honestly in my mind it's not a smart place to be. We're entering a time when the best climbing will be up high in the Ravine. And of course the longer days make it a great time to be up there. From here on out I'm only going to be posting pictures of things I think are in climbable shape, and that's a dwindling supply.
Huntington Ravine
IN mostly
Repentance
OUT
Standard Route
climbable, but getting punky
Dracula
IN - bring your snorkle


Marc Chauvin brought this to my attention the other day. I gotta say that I thought this was all done and settled already. Check it out:

http://www.rockandice.com/climbing-gear-tips/belay-loop-myth


I've grabbed a ride here & there when there's been a break in the rain this past week, nothing too big. As you can imagine the upper stuff is drier than the lower. Marshall is mostly OK, Sticks & Stones OK, Outer Limits pretty good, Pillar To Pond and Swamp as expected. I'll be happy when we get some consistent dry weather so I can ride some different stuff.


I gotta say that it's at LEAST a 3 out there, maybe higher - depending on where you are. I was out riding the bike today and it was literally impossible to stop for more than a few seconds without getting swarms of mosquitoes all over you - even with DEET. I was also sitting in my office listening to some music yesterday and found 2 ticks one me, one in my hair! The bugs are BAD!!! Bring that DEET or whatever you use if you're going to be out. The ticks are out too, so be sure to check yourself thoroughly.


Up on one of the Mount Washington Valley's finest crags and want to know what that climb you're looking at is? Or maybe you're on your way up from Boston and want to check out the Ice Report for your upcoming weekend plans. Or more likely, you're at work just want to daydream about your next adventure. Well if you have a smart phone handy, you can get to NEClimbs from anywhere you have cell service. While it doesn't offer every single feature of the site and it's not an "app", in mobile form, it does do a whole lot and is very useful. Here is the live link to the mobile version of NEClimbs:

http://www.neclimbs.com/mobile

Check it out and if you have issues on your specific phone, please feel free to let me know.


Join us and LIKE us on Facebook. I'll try and post some interesting pix every Thursday and the latest Ice Report in the season, tho certainly not the whole Report. Here's where you can check it out:

http://www.facebook.com/NEClimbs/



Have fun and climb safe,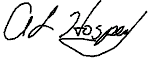 Al Hospers
The White Mountain Report
North Conway, New Hampshire
---
There are two kinds of people who climb mountains. Those whose hearts sing when they are in the mountains and all the rest.
Rheinhold Messner