Like reading the White Mountain Report every week? Why not get it delivered to your e-mailbox every Thursday? All you have to do is subscribe. It's fast, painless, and best of all it doesn't cost you a dime!
CLICK HERE...

June 8, 2017

Hi Folks,

Several solid days of rain has left most of us in a daze. Thus when the sun came out on Wednesday morning with nary a cloud in the sky, there was a collective and massive sigh of relief in our Valley. I even got out climbing with Brad today up on Mt Forist and it was great. With any luck the weekend will be OK and we will settle back into a more normal weather pattern of mostly sun, with some occasional rain.


Alex Honnold free-soloed El Cap on June 3rd. I saw this headline right after it happened and as I said on Facebook right afterward, "This is almost beyond imagination..." And frankly, it IS beyond my imagination. Someone posted a statement that this may have been the most incredible athletic achievement in history, and I tend to agree. I don't know that anything I can say about it will do his achievement justice, so I'm just going to post the links that I have seen and let you draw your own conclusions.

http://www.nationalgeographic.com/adventure/features/athletes/alex-honnold/most-dangerous-free-solo-climb-yosemite-national-park-el-capitan/

http://www.nationalgeographic.com/adventure/features/athletes/alex-honnold/interview-rope-free-solo-climb-yosemite-el-capitan/

http://elcapreport.com/content/elcap-report-6317-special-edition-honnold-free-solo-elcap

https://www.outsideonline.com/2190306/why-alex-honnolds-free-solo-scared-me

http://video.nationalgeographic.com/video/news/170606-alex-honnold-el-capitan-vin-spd?source=relatedvideo

http://nautil.us/issue/39/sport/the-strange-brain-of-the-worlds-greatest-solo-climber?utm_source=frontpage&utm_medium=mview&utm_campaign=the-strange-brain-of-the-worlds-greatest-solo-climber

And if you're a Facebook member you can check out this picture of Alex and Jimmy Chin right after he topped out-

https://www.facebook.com/AlexHonnold/photos/a.425008157553492.110974.132274126826898/1295491890505110/?type=3&theater">https://www.facebook.com/AlexHonnold/photos/a.425008157553492.110974.132274126826898/1295491890505110/?type=3&theater

Enjoy...



It's been a wonderful ice season, but Spring is officially here folks. Thus the sun is strong so it's warm during the day, but it's cold at night. And of course that means that climbs in the full sun are crap, but anything in the shade can still be good and maybe even building a bit. Sure, Standard Route is still massive, but the ice isn't all that good IMO. I was up there today and thought the ice above the cave was punky! Climbs in the reflector oven that is the Amphitheater are a mess now and honestly in my mind it's not a smart place to be. We're entering a time when the best climbing will be up high in the Ravine. And of course the longer days make it a great time to be up there. From here on out I'm only going to be posting pictures of things I think are in climbable shape, and that's a dwindling supply.
Huntington Ravine
IN mostly
Repentance
OUT
Standard Route
climbable, but getting punky
Dracula
IN - bring your snorkle


After 2 1/2 daze of rain, I took a nice ride on Wednesday afternoon. Amazingly enough the trails on the West side were basically dry. I'm sure that there are places where it's wet, and maybe muddy, but if you stay mainly on the higher trails you're going to be OK. And actually the network around Echo Lake is in great shape. Enjoy...


I don't care what anybody says, it's a 4!


Up on one of the Mount Washington Valley's finest crags and want to know what that climb you're looking at is? Or maybe you're on your way up from Boston and want to check out the Ice Report for your upcoming weekend plans. Or more likely, you're at work just want to daydream about your next adventure. Well if you have a smart phone handy, you can get to NEClimbs from anywhere you have cell service. While it doesn't offer every single feature of the site and it's not an "app", in mobile form, it does do a whole lot and is very useful. Here is the live link to the mobile version of NEClimbs:

http://www.neclimbs.com/mobile

Check it out and if you have issues on your specific phone, please feel free to let me know.


Join us and LIKE us on Facebook. I'll try and post some interesting pix every Thursday and the latest Ice Report in the season, tho certainly not the whole Report. Here's where you can check it out:

http://www.facebook.com/NEClimbs/



Have fun and climb safe,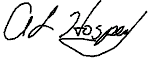 Al Hospers
The White Mountain Report
North Conway, New Hampshire
---
Life is brought down to the basics: if you are warm, regular, healthy, not thirsty or hungry, then you are not on a mountain... Climbing at altitude is like hitting your head against a brick wall — it's great when you stop.
Chris Darwin