Like reading the White Mountain Report every week? Why not get it delivered to your e-mailbox every Thursday? All you have to do is subscribe. It's fast, painless, and best of all it doesn't cost you a dime!
CLICK HERE...

June 29, 2017

Hi Folks,

July 4, 2017. Frequency. Annual. Independence Day, also referred to as the Fourth of July or July Fourth, is a federal holiday in the United States commemorating the adoption of the Declaration of Independence 241 years ago on July 4, 1776.

https://en.wikipedia.org/wiki/Independence_Day_(United_States)

So here we are already at the July 4th weekend and it's low 60's and raining. Go figure. Frankly it's hardly felt like summer since the 3 day heat wave we had over a month ago. We've had severe rain squalls blow through almost every day and temps rarely get out of the 70's. It's an unusual summer, but as always that can change any time. And honestly it's better than the severe drought we had last summer!

I haven't been able to climb quite as much as I would have liked so fat. That's mainly due to having to work or do other stuff on the nice days. What can I say? I was happy when Brad called on Tuesday and suggested climbing something on Wednesday, and my schedule and the weather actually cooperated for a change. [woo woo] Unsurprisingly it rained overnight and we postponed our proposed 9:30 start until 11:30. Since it became sunny and breezy we decided to check out Whitehorse and hope that it dried off.

When we got to the parking lot below the Hotel, it was surprisingly almost full. We grabbed our rack and my double ropes and walked up to the base of Standard Route. A guided party of two was at the Toilet Bowl belay so Brad suggested doing the original direct start up to the base of the arch. A single round of rock-paper-scissors gave the first lead to Brad. He decided to only carry all 7 of my Tricams, a gold and blue Camelot and a dozen slings. I would follow and bring the rack. He headed up and made short work of the pitch since there is only a single placement at about 70' and another a little higher. I followed and was at the ledge pretty quickly.

http://www.neclimbs.com/wmr_pix/20170629/whitehorse_1.jpg
http://www.neclimbs.com/wmr_pix/20170629/whitehorse_2.jpg
http://www.neclimbs.com/wmr_pix/20170629/whitehorse_3.jpg

The Arch was my pitch. Brad passed me the slings and rest of the Tricams and as I got ready to go, I realized that I had left the rack sitting on the Launching Pad ledge some 60 meters below. [oops] We looked at each other & I looked up and wondered if I could do it with what we had? He responded that with a full set of Tricams and 2 big Camelots it would go. I agreed and headed up. It's been a long time since I have climbed something with only the gear that I used to climb with 30 years ago. But it was somewhat liberating. I felt light since there wasn't this big clump of gear on my back. I've done Standard many many times over the years, and the Arch is a place where every few feet there is a handhold or pin scar. But I placed much less gear that I would if I'd had the full complement of camping devices, and it still felt great. And of course that allowed me to climb pleasantly fast. In what seemed like no time at all I was at the "pinch".

http://www.neclimbs.com/wmr_pix/20170629/whitehorse_4.jpg

The other party leader was just heading out so I clipped in and brought Brad up. The other second was gone when Brad got there & we discussed what to do next. There was a party of 3 on Lunch Ledge already, and with 2 more coming up, we decided it was too crowded for us. Brad decided to angle directly over to the headwall and traverse to the "Smile Belay". That's one of the belays on Beginner's Route. He did that fairly quickly, narrowly avoiding putting a Tricam in a pocket containing a wasps nest! Just as I started across it started to rain. Just a tiny shower that only lasted a minute and there was no clouds above us, but it was entertaining.

http://www.neclimbs.com/wmr_pix/20170629/whitehorse_5.jpg
http://www.neclimbs.com/wmr_pix/20170629/whitehorse_6.jpg
http://www.neclimbs.com/wmr_pix/20170629/whitehorse_7.jpg
http://www.neclimbs.com/wmr_pix/20170629/whitehorse_8.jpg

I followed and we decided that we would rap down. We had my doubles and by angling climbers-left we were able to get back to the Launching Pad in 3 raps. It was pretty cool. And of course the rack was right where I left it. [wry grin]

Climbing is always entertaining, and always a little more so when you have to stretch yourself; a little or a lot. This felt so Old-School, and yet perfectly natural. I've seen Henry Barber out on occasion and he usually has a very minimal rack of passive gear. Right now I can understand his feeling on the matter. I have a friend coming up over the holiday and I'm thinking that it would be a gas to climb all the way to the top with nothing but nuts & Tricams. I've done it in the past with only nuts and Hexes so that should be fun. We'll see...

Have a great 4th.



It's been a wonderful ice season, but Spring is officially here folks. Thus the sun is strong so it's warm during the day, but it's cold at night. And of course that means that climbs in the full sun are crap, but anything in the shade can still be good and maybe even building a bit. Sure, Standard Route is still massive, but the ice isn't all that good IMO. I was up there today and thought the ice above the cave was punky! Climbs in the reflector oven that is the Amphitheater are a mess now and honestly in my mind it's not a smart place to be. We're entering a time when the best climbing will be up high in the Ravine. And of course the longer days make it a great time to be up there. From here on out I'm only going to be posting pictures of things I think are in climbable shape, and that's a dwindling supply.
Huntington Ravine
IN mostly
Repentance
OUT
Standard Route
climbable, but getting punky
Dracula
IN - bring your snorkle


In spite of the off & on rain showers, the trails are in great shape. I recommend the stuff up somewhat higher, like Tent Boulder, Rattlesnake, Outer Limits and the like. Enjoy it...


Blackfly population down a bit, ticks bad but stable, mosquitoes HORRIBLE!!! I have friends that are climbing in bug-nets and the like. If you get a day where it's breezy, you may be OK. Otherwise - good luck with it.


Up on one of the Mount Washington Valley's finest crags and want to know what that climb you're looking at is? Or maybe you're on your way up from Boston and want to check out the Ice Report for your upcoming weekend plans. Or more likely, you're at work just want to daydream about your next adventure. Well if you have a smart phone handy, you can get to NEClimbs from anywhere you have cell service. While it doesn't offer every single feature of the site and it's not an "app", in mobile form, it does do a whole lot and is very useful. Here is the live link to the mobile version of NEClimbs:

http://www.neclimbs.com/mobile

Check it out and if you have issues on your specific phone, please feel free to let me know.


Join us and LIKE us on Facebook. I'll try and post some interesting pix every Thursday and the latest Ice Report in the season, tho certainly not the whole Report. Here's where you can check it out:

http://www.facebook.com/NEClimbs/



Have fun and climb safe,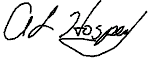 Al Hospers
The White Mountain Report
North Conway, New Hampshire
---
This is a group of people I used to go walking with. (long pause) That's me on the left. (even longer pause) On the right is the woman I married, Audrey. (very long pause, speaker looks at shoes) Which just goes to show that danger lurks where you least expect it.
Don Whillans commenting on a B&W slide showing a group of smiling hikers