Like reading the White Mountain Report every week? Why not get it delivered to your e-mailbox every Thursday? All you have to do is subscribe. It's fast, painless, and best of all it doesn't cost you a dime!
CLICK HERE...

August 31, 2017

Hi Folks,

I've said it before, but I'll say it again. (And probably again some time...) I really like going to new places to climb. Not that I've climbed everything here in the Valley, but I've climbed enough. Enough that it's a real nice day to climb somewhere that I haven't been. And Wednesday was one of those days...

I've been missing climbing with my good friend and partner George Hurley, so I gave him a call on Tuesday. He's been saying he wanted to come up here to climb, but he was excited when I suggested that I'd be willing to come down there. I'd heard that he and his friend Jim Nupp had been playing around on a cliff I'd never been to, Rines Hill. This is another semi-obscure craig located between Wolfeboro and Alton. It turns out that it's only probably a mile or so from The Precipice, down the same road. It has been described in new-router Jonathan Garlough's Chino's Guide that's now unfortunately out of print.

I met George at the banker's hour of 11 AM and we headed out. I'd like to give directions, but it's a bit hard to explain. And on top of that the directions in the guide are no longer valid due to a landowner posting. Regardless we hiked uphill a couple of hundred feed and followed some cairns and flagging tape to the cliff. I wasn't expecting too much, but as it turns out it is a nice little 40' high cliff band. I know this because I had given George an old but serviceable rope about a year ago and he had cut it in half and it was perfect for this cliff. [go figure]

There are a wide range of routes on the cliff ranging from hard on the left, to quite easy on the right. Needless to say we old guys started on the right. [wry grin] The furthest right route was a new one that George and Jim cleaned and put up called Have An Ort (5.5) I'll leave you to look up what an "Ort" is, but I will say that it's appropriate. The climbing is easy and well protected. Next we did Dike Steps (5.32). I believe that Brad did the FA on this one. It's a very nice climb on some nice rock. The next climb to the left is Groovy (5.7), another George and Jim creation. I liked this one as well. Next left is Layback Crack (5.8). This had 2 cruxes, the main one being at about the halfway point. It is a classic layback and fortunately has some good smallish gear. The next up was the appropriately named Moss Face (5.7). It has a bit of a bouldery start and a 15' section at about halfway that is quite runout and a fall before the upper protection horizontal would likely put you on the ground! I would not recommend it for your 5.7 leader! Our last climb of the afternoon had 2 1/2" bolts and is called The Buddha (5.8). Brad put this one up. The crux is right off the ground and is protected by the lower bolt. Frankly I would say that the move is darn closer to V0 or the like. And it's also obviously easier if you're tall.

All in all it's a very nice area and one that I want to revisit. Here's a set of pictures from a very enjoyable afternoon:

http://www.neclimbs.com/wmr_pix/20170831/Rines_0_George.jpg
http://www.neclimbs.com/wmr_pix/20170831/Rines_1_HaveAnOrt.jpg
http://www.neclimbs.com/wmr_pix/20170831/Rines_2_DikeStep.jpg
http://www.neclimbs.com/wmr_pix/20170831/Rines_3_Groovy.jpg
http://www.neclimbs.com/wmr_pix/20170831/Rines_4_LaybackCrack.jpg
http://www.neclimbs.com/wmr_pix/20170831/Rines_5_MossFace.jpg
http://www.neclimbs.com/wmr_pix/20170831/Rines_6_Buddha.jpg


I got in 5 consecutive days or riding over the past week & weekend. Lots of stuff both on the east & west sides of our little Valley, and all quite fun. There is a new trail on the East side that takes you up to the Sidehill trail from near the Pump Track. It's called EKG. Take the trail that leads out just left of the PT toward Cardiac Hill. Look for a new trail on the left and it takes you to an intersection where you go left and in short order you will be on Sidehill. A left takes you right back to the Peaked hiking trail and a right to the 4 corners and the Rattlesnake Swamp intersection. This is a great addition to the area, so be sure to check it out.

A quick note... I always make sure to tell someone where I'm going to ride or climb when I go by myself, unless on the rare occasions when I don't. On Tuesday had an hour in the afternoon and I went over to the Marshall trails where I knew I could grab a pump. I headed up lower Shumway and took a left on an obscure variation. Near the top of a steep sidehill, at the end of some steep climbing, I kind of pooped out and put my left hand out to rest on a tree on the hill side. Turns out that the tree was rotten, snapped off and my bike & I took a 25' tumble downhill! [sheesh] I got a pretty good set of scratches on my right leg from the chainring and took a good wack to my helmet on a tree. The bike was unhurt and I really only got minimal damage. That said, I felt really sheepish when I got home and had to fess up that this all happened and that nobody would have known where to look for me if I'd really been hurt.

So the lesson is ALWAYS leave a note or tell someone where you've gone! 'Nuff said... Oh, except that this proves that mosquitoes ARE attracted by fresh blood. I hadn't seen a bug 'till this happened!

http://www.neclimbs.com/wmr_pix/20170831/Bike_scratch.jpg
http://www.neclimbs.com/wmr_pix/20170831/Bike_RedstoneQuarry.jpg


No, the bugs aren't nearly as bad as they have been, but they are still out there depending on where you are. Tho I usually ride with no bug dope, you're mileage may vary! I was riding in the Marshall area on Saturday and they were bad, but I was out at Rines Cliff in Alton and there were none! Go figure...


Up on one of the Mount Washington Valley's finest crags and want to know what that climb you're looking at is? Or maybe you're on your way up from Boston and want to check out the Ice Report for your upcoming weekend plans. Or more likely, you're at work just want to daydream about your next adventure. Well if you have a smart phone handy, you can get to NEClimbs from anywhere you have cell service. While it doesn't offer every single feature of the site and it's not an "app", in mobile form, it does do a whole lot and is very useful. Here is the live link to the mobile version of NEClimbs:

http://www.neclimbs.com/mobile

Check it out and if you have issues on your specific phone, please feel free to let me know.


Join us and LIKE us on Facebook. I'll try and post some interesting pix every Thursday and the latest Ice Report in the season, tho certainly not the whole Report. Here's where you can check it out:

http://www.facebook.com/NEClimbs/



Have fun and climb safe,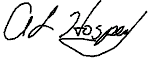 Al Hospers
The White Mountain Report
North Conway, New Hampshire
---
Wilderness /n./ archaic word used to refer to the space that once existed between urban areas and which is now used as a proving ground for 4-wheel drive vehicles.
unknown