Like reading the White Mountain Report every week? Why not get it delivered to your e-mailbox every Thursday? All you have to do is subscribe. It's fast, painless, and best of all it doesn't cost you a dime!
CLICK HERE...

September 14, 2017

Hi Folks,

I was out on Star Island in the Isle Of Shoals all weekend and as always it was a wonderful experience. If you've never been out there, I highly recommend it. I go there this time every year and believe it or not I always get in a little climbing, besides playing 4 days of almost constant music. I simply don't know how much better a vacation can be.

Here's a few pictures that will give you an idea:

http://www.neclimbs.com/wmr_pix/20170914/StarIsland_1.jpg
http://www.neclimbs.com/wmr_pix/20170914/StarIsland_2.jpg
http://www.neclimbs.com/wmr_pix/20170914/StarIsland_3.jpg
http://www.neclimbs.com/wmr_pix/20170914/StarIsland_4.jpg
http://www.neclimbs.com/wmr_pix/20170914/StarIsland_5.jpg
http://www.neclimbs.com/wmr_pix/20170914/StarIsland_6.jpg
http://www.neclimbs.com/wmr_pix/20170914/StarIsland_7.jpg

There is really nothing quite like bouldering on these fantastic outcroppings right by the ocean. I look forward to a couple of hours doing this every year.

I was hoping to get out for a climb on something here in the Valley when I returned, but it was almost not to be. None of my regular partners were available and I had almost given up, when I got a text message from my friend Matt Bowman. He and his lovely wife Jenna were planning to climb Thin Air Thursday morning and I basically invited myself along. [wry grin] Amazingly there was no one on the cliff at all and we ran up the climb in good time. I rarely follow climbs and it was a total blast to play the "third client". We topped out, traversed over to the Saigon anchors and rapped. It doesn't get a whole lot better than this.

http://www.neclimbs.com/wmr_pix/20170914/ThinAir_0.jpg
http://www.neclimbs.com/wmr_pix/20170914/ThinAir_1.jpg
http://www.neclimbs.com/wmr_pix/20170914/ThinAir_2.jpg
http://www.neclimbs.com/wmr_pix/20170914/ThinAir_3.jpg
http://www.neclimbs.com/wmr_pix/20170914/ThinAir_4.jpg
http://www.neclimbs.com/wmr_pix/20170914/ThinAir_5.jpg
http://www.neclimbs.com/wmr_pix/20170914/ThinAir_6.jpg
http://www.neclimbs.com/wmr_pix/20170914/ThinAir_7.jpg
http://www.neclimbs.com/wmr_pix/20170914/ThinAir_8.jpg
http://www.neclimbs.com/wmr_pix/20170914/ThinAir_9.jpg

BTW - tho it has been warm, and will be so through the rest of the week, the weather is definitely changing. I'm seeing the leaves in places starting to turn and it's clear that fall is starting to peek over the horizon.


I received a very disturbing email just before I went away on my vacation regarding anchors. according to the person who sent it, he has found some anchors that apparently have been deliberately made unsafe. I have no way to verify this information, but regardless it brings up something that we all should do on a regular basis, which is examine any and all fixed anchors BEFORE we clip in or rappel from them. While I have never personally seen any that were sabotaged, I have seen many that were basically worn out or damaged by animals. Simply assuming that an anchor is good, is a bad idea - most especially when the outcome of an anchor failing can be catastrophic.

FWIW I received the information in a .DOCX file, which I was unable to convert to something more useable than a JPG. Regardless, here it is. Make of it what you will...

http://www.neclimbs.com/wmr_pix/20170914/RapAnchorWarning.jpg



It's been a wonderful ice season, but Spring is officially here folks. Thus the sun is strong so it's warm during the day, but it's cold at night. And of course that means that climbs in the full sun are crap, but anything in the shade can still be good and maybe even building a bit. Sure, Standard Route is still massive, but the ice isn't all that good IMO. I was up there today and thought the ice above the cave was punky! Climbs in the reflector oven that is the Amphitheater are a mess now and honestly in my mind it's not a smart place to be. We're entering a time when the best climbing will be up high in the Ravine. And of course the longer days make it a great time to be up there. From here on out I'm only going to be posting pictures of things I think are in climbable shape, and that's a dwindling supply.
Huntington Ravine
IN mostly
Repentance
OUT
Standard Route
climbable, but getting punky
Dracula
IN - bring your snorkle


In case you had forgotten, the 25 annual Ice Fest is coming up. Mark February 2-4 on your calendars and stay tuned. It's going to be a good one!


No rain to speak of and unsurprisingly the trails are bone dry. I've been doing a variety of loops lately and one of them takes me over to the Redstone Quarry. If you haven't ridden there, I highly recommend it. It's a beautiful and unique place with some amazing artifacts of a different time. Here's a picture:

http://www.neclimbs.com/wmr_pix/20170914/Bike.jpg


It's hard to imagine it, but I think for the most part the bug season, even the mosquitoes, is pretty much done for. That is unless 3 days of rain gives those pesky blood suckers a place to breed again. I'll see what we get after the weekend and perhaps make a downgrade. At least I hope that is the case.


Up on one of the Mount Washington Valley's finest crags and want to know what that climb you're looking at is? Or maybe you're on your way up from Boston and want to check out the Ice Report for your upcoming weekend plans. Or more likely, you're at work just want to daydream about your next adventure. Well if you have a smart phone handy, you can get to NEClimbs from anywhere you have cell service. While it doesn't offer every single feature of the site and it's not an "app", in mobile form, it does do a whole lot and is very useful. Here is the live link to the mobile version of NEClimbs:

http://www.neclimbs.com/mobile

Check it out and if you have issues on your specific phone, please feel free to let me know.


Join us and LIKE us on Facebook. I'll try and post some interesting pix every Thursday and the latest Ice Report in the season, tho certainly not the whole Report. Here's where you can check it out:

http://www.facebook.com/NEClimbs/



Have fun and climb safe,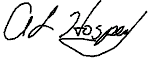 Al Hospers
The White Mountain Report
North Conway, New Hampshire
---
I climb as hard as anyone on earth. I just do it on easier routes.
Mad Dog