Like reading the White Mountain Report every week? Why not get it delivered to your e-mailbox every Thursday? All you have to do is subscribe. It's fast, painless, and best of all it doesn't cost you a dime!
CLICK HERE...

September 28, 2017

Hi Folks,

According to a Yosemite Park official there has been a massive rock fall on El Capitan on on Wednesday that has killed at least one person and injured another. Reports indicate that at least 30 climbers were on the wall at the time. Park Ranger Scott Gediman said it is not clear if the victims were climbers or tourists. "It was witnessed by a lot of people," he said. The injured person was taken to a hospital near the park. The extent of their injuries are unknown.

At this time park rangers are assessing the situation but the park remains open. "The release point appears to be near the "Waterfall Route", a popular climbing route on the East Buttress of El Capitan.

Here is a picture taken by climber Ryan Sheridan on El Cap at the time and posted on Super Topo and Facebook.

http://www.supertopo.com/inc/photo_zoom.php?s=user_rating&v=2&o=DESC&ftr=&z=XL&t=0&dpid=OjU_ODspKSIqIQ,,

Canadian climber Peter Zabrok, 57, who was on El Cap and was above the rock fall, said: "I saw a piece of rock, white granite the size of an apartment building, at least 100 feet by 100 feet, suddenly just come peeling off the wall with no warning." Zabrok said he and friends were in the middle of a six-day climb of the Waterfall route on the right side of El Capitan when they saw it. "Boy, I don't know how anybody could have survived that," he told KFSN-TV, the ABC affiliate in Fresno.


Last week I posted about the accident at Bolton. A few days ago I received an email from Kel Rossiter of Adventure Spirit Guides containing the following news:

"Fortunately, there is good news coming out of the VT climbing scene as well. Recently, CRAG-VT signed an agreement to purchase a long-sought-after cliff known as Bolton Dome. We've got a loan from the Access Fund lined up and things are moving ahead positively; however, this is all going to cost a lot of money in the end. In the interest of raising awareness about this potential and helping to advance the NE climbing community, I'm hoping that you can feature this news in your next Report. You can find details about the project here:"

https://cragvt.org/boltondomeproject/


NH Audubon biologist Chris Martin sent me an email about the state of the Peregrine population in NH. As you may know they have significantly scaled back the banding over the past several years. Here is a graph that will give you a quick overview of their status since 1980.

http://www.neclimbs.com/wmr_pix/20170928/NH_PEFA_graph_1980-2017.jpg

You can read the full report on NEClimbs.com here:

http://www.neclimbs.com/SMF_2/index.php/topic,10054.msg81014.html


In case you had forgotten, the 25 annual Ice Fest is coming up. Mark February 2-4 on your calendars and stay tuned. It's going to be a good one!

http://www.mwv-icefest.com


This is a great time of year to be riding the mountain bike, and maybe not so much for the road. The woods are starting to turn and the weather has shifted from Summer to Fall, so it's quite nice to be out riding. That said, it's a dangerous time to be out on the road. Not only are there a lot of tourists looking at the foliage and not where they're going, there are a plethora of tour busses on the road. If you insist on being on the road bike right now, be super vigilant.


No bugs for the most part right now. Oh how wonderful it is!


Up on one of the Mount Washington Valley's finest crags and want to know what that climb you're looking at is? Or maybe you're on your way up from Boston and want to check out the Ice Report for your upcoming weekend plans. Or more likely, you're at work just want to daydream about your next adventure. Well if you have a smart phone handy, you can get to NEClimbs from anywhere you have cell service. While it doesn't offer every single feature of the site and it's not an "app", in mobile form, it does do a whole lot and is very useful. Here is the live link to the mobile version of NEClimbs:

http://www.neclimbs.com/mobile

Check it out and if you have issues on your specific phone, please feel free to let me know.


Join us and LIKE us on Facebook. I'll try and post some interesting pix every Thursday and the latest Ice Report in the season, tho certainly not the whole Report. Here's where you can check it out:

http://www.facebook.com/NEClimbs/



Have fun and climb safe,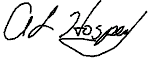 Al Hospers
The White Mountain Report
North Conway, New Hampshire
---
I was damn glad I was with George. He was solid. I told him of my confidence, and he replied that he felt the same way. I might be lousy on 5.10, but he reckoned I had a high survival potential.
Chris Jones