Like reading the White Mountain Report every week? Why not get it delivered to your e-mailbox every Thursday? All you have to do is subscribe. It's fast, painless, and best of all it doesn't cost you a dime!
CLICK HERE...

March 1, 2018

Hi Folks,

Well, well well... It sure feels like late March out there this past week. After the brutal cold we had there is a part of me that's ready for spring. But on the other hand, I've just feeling like there are some climbs I still wanted to knock off the winter. But, you just have to take what Mother Nature gives us. It goes with living and climbing in New England.

I talked Brad into riding up to the Notch this morning while I did pictures. I'd seen pics of Elephant Head from a day ago and I figured we could knock that off quickly and we did. It wasn't a good as I had hoped, but it was climbable, tho I didn't think that the screws were very good. Still, it was a climb and we both were happy to be out. Especially since it could easily be one of the last ice climbs for this season.

http://www.neclimbs.com/wmr_pix/20180301/ElephantHead_Brad_1.jpg
http://www.neclimbs.com/wmr_pix/20180301/ElephantHead_Brad_2.jpg


As you must know, I play a lot of music in the area. I'm playing a concert featuring the music of jazz pianist composer Thelonious Monk celebrating the 100th anniversary of is birth. It will be at the Leura Hill Eastman Performing Arts Center at the Fryeburg Academy in Fryeburg Maine on March 2nd. I'm privileged to be playing with the best musicians in the area and it's going to be amazing. If you're in town and looking for something to do on a Saturday night, I promise it will be world class! But be sure get your tickets in advance as it will surely be sold out.

http://www.neclimbs.com/wmr_pix/20180222/BradleyJazzCollective_Monk.jpg



It's been a wonderful ice season, but Spring is officially here folks. Thus the sun is strong so it's warm during the day, but it's cold at night. And of course that means that climbs in the full sun are crap, but anything in the shade can still be good and maybe even building a bit. Sure, Standard Route is still massive, but the ice isn't all that good IMO. I was up there today and thought the ice above the cave was punky! Climbs in the reflector oven that is the Amphitheater are a mess now and honestly in my mind it's not a smart place to be. We're entering a time when the best climbing will be up high in the Ravine. And of course the longer days make it a great time to be up there. From here on out I'm only going to be posting pictures of things I think are in climbable shape, and that's a dwindling supply.
Huntington Ravine
IN mostly
Repentance
OUT
Standard Route
climbable, but getting punky
Dracula
IN - bring your snorkle

Of course the regular Thursday ice pix are on NEClimbs.com and Facebook, but here are some of the other pix.

http://www.neclimbs.com/wmr_pix/20180301/Frankenstein.jpg
http://www.neclimbs.com/wmr_pix/20180301/LHMonkeyWrench.jpg

I've been noticing that folks have already been climbing rock here in the Valley. Below is a picture taken by IMCS guide Grant Simmons of Alexa Siegel following on the South Buttress classic Loose Lips. On them way to and from the Notch this morning I also saw cars at Humphrey's Ledge. You still need to be aware of any hidden ice up above, but South Buttress and Humphrey's are usually good to go after a week of dry sunny weather.

http://www.neclimbs.com/wmr_pix/20180301/Loose-Lips.jpg


If you want to ride on the snow right now, all I can say is to get out early. Any later than about 9 AM and it will be slush. It's even better to ride at night when things have set up. I'm not sure when/if the trails will be fully rideable right now. At least until the full thaw!




March 10-11, 2018 - Presented by The North Face

The second annual Mt Washington Backcountry Ski Festival is a gathering in the White Mountains of New Hampshire for backcountry skiers & riders of all abilities. While geared towards backcountry skiers and snowboarders, there are events for climbers

White Mountain Report readers can use the code of "2018nec10" to get 10% off the Full Weekend registration or Apres Ski Party tickets. Full details and registration options can be found on the website and Facebook:

https://www.skimtwashington.com
https://www.facebook.com/skimtwashington/


Do you like reading this Report? Do you use it in the winter to help make your decisions about where, when and what to climb? Then please consider making a small donation to support the site. Just click the link below:

http://www.neclimbs.com/index.php?PageName=donation_fundraiser

Of course you can also contribute via check or money order if you like. Make it out to NEClimbs and send it right here:

NEClimbs, 92 Bow Lane, North Conway, NH 03860

Thank you once again for your support...


Up on one of the Mount Washington Valley's finest crags and want to know what that climb you're looking at is? Or maybe you're on your way up from Boston and want to check out the Ice Report for your upcoming weekend plans. Or more likely, you're at work just want to daydream about your next adventure. Well if you have a smart phone handy, you can get to NEClimbs from anywhere you have cell service. While it doesn't offer every single feature of the site and it's not an "app", in mobile form, it does do a whole lot and is very useful. Here is the live link to the mobile version of NEClimbs:

http://www.neclimbs.com/mobile

Check it out and if you have issues on your specific phone, please feel free to let me know.


Join us and LIKE us on Facebook. I'll try and post some interesting pix every Thursday and the latest Ice Report in the season, tho certainly not the whole Report. Here's where you can check it out:

http://www.facebook.com/NEClimbs/



Have fun and climb safe,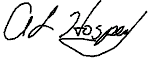 Al Hospers
The White Mountain Report
North Conway, New Hampshire
---
Well, I'll say this: climbing can kill you, but women can destroy you. There's a big difference, y'know.
Derek Hersey