Like reading the White Mountain Report every week? Why not get it delivered to your e-mailbox every Thursday? All you have to do is subscribe. It's fast, painless, and best of all it doesn't cost you a dime!
CLICK HERE...

April 12, 2018

Hi Folks,

I know that last week I said that would be the last Ice report, and it was. That said, there still is a bit of ice here & there in the lower elevations. I don't know how long it will last, but I figured that I better grab some while I could. So text messages flew back & forth between Matty Bowman and me and we settled on Dracula on Wednesday.

We met in Glen at 8:45 and got to Frankenstein in short order. Bill King was out clearing a smidgen of snow from his driveway so we chatted for a few minutes. Among other things he's the local Fire Warden and he said that in spite of the snow, the ground was actually quite dry. It was his observation, which I agree with, that the snow is evaporating rather than actually melting. Look around, there's hardly any mud out there. He is predicting that there will be some fires here & there before too long. Take that as gospel folks!

We walked down the tracks, which in many places were devoid of snow. There was a lot of large debris at the base of the trestle slab, including pieces of a tree from up on the cliff! On etc way back there was even more, and we even saw some stuff come off in the sun. It was a reminder to be aware of what's above you, especially in the sun!

We geared up on the tracks & headed up. About halfway up the hill we are surprised to see another party come across in front of us from the right. We hadn't seen them pass us, nor any other cars in the Arethusa lot, so they must have come uphill from the road past & below Dracula. They were planning on doing the left side and me the right, so all was good. Here's a little video of my lead, thanks to master climber & video guy Matty. It was running a little water, the ice was OK and all in all it was a great morning.

https://youtu.be/k-bxWWpUMVo

And a few stills...

http://www.neclimbs.com/wmr_pix/20180412/Dracula_1.jpg
http://www.neclimbs.com/wmr_pix/20180412/Dracula_2.jpg
http://www.neclimbs.com/wmr_pix/20180412/Dracula_3.jpg
http://www.neclimbs.com/wmr_pix/20180412/StandardRoute_1.jpg



It's been a wonderful ice season, but Spring is officially here folks. Thus the sun is strong so it's warm during the day, but it's cold at night. And of course that means that climbs in the full sun are crap, but anything in the shade can still be good and maybe even building a bit. Sure, Standard Route is still massive, but the ice isn't all that good IMO. I was up there today and thought the ice above the cave was punky! Climbs in the reflector oven that is the Amphitheater are a mess now and honestly in my mind it's not a smart place to be. We're entering a time when the best climbing will be up high in the Ravine. And of course the longer days make it a great time to be up there. From here on out I'm only going to be posting pictures of things I think are in climbable shape, and that's a dwindling supply.
Huntington Ravine
IN mostly
Repentance
OUT
Standard Route
climbable, but getting punky
Dracula
IN - bring your snorkle

I went back to the Notch this morning to ride my fat tire bike on Mt Clinton Road so I took the camera along. Here's a few pictures. I'm not going to predict what may or may not be climbable, especially with the rain and warm temps that's supposed to be coming through.

http://www.neclimbs.com/wmr_pix/20180412/FrankensteinAmphitheater.jpg
http://www.neclimbs.com/wmr_pix/20180412/StandardRoute_2.jpg
http://www.neclimbs.com/wmr_pix/20180412/LHMonkeyWrench.jpg
http://www.neclimbs.com/wmr_pix/20180412/HItchcock.jpg
http://neclimbs.com/wmr_pix/20180412/Hitchcock.jpg


I've ridden a bit here & there over the past week or so, mainly on snowmobile trails that are still well packed out. This morning I rode Mt Clinton Road at the top of Crawford Notch all the way to the Base Road. I was thinking about going up Jefferson Notch but my phone died and I decided against it. Regardless it was GREAT riding. I may try Zealand or Bear Notch on Saturday if it hasn't rained too much.

http://www.neclimbs.com/wmr_pix/20180412/Bike.jpg



Friends of the Ledges is a volunteer organization dedicated to the stewardship of local climbing areas and to preserving the historical tradition of climbing in the eastern White Mountains of New Hampshire and Maine. Highlights from the past couple years include replacement of 93 bolts and partnering with the Access Fund on major trail work and the opening of Band M Ledge. Plans for the future include additional trail work at Cathedral Ledge and continued bolt replacement including a couple popular lines on Whitehorse Ledge.

Friends of the Ledges can't continue this work without your support and our early 2018 fundraising goal is $3,000. Please visit our website to learn more and donate:

http://www.nhledges.org


Up on one of the Mount Washington Valley's finest crags and want to know what that climb you're looking at is? Or maybe you're on your way up from Boston and want to check out the Ice Report for your upcoming weekend plans. Or more likely, you're at work just want to daydream about your next adventure. Well if you have a smart phone handy, you can get to NEClimbs from anywhere you have cell service. While it doesn't offer every single feature of the site and it's not an "app", in mobile form, it does do a whole lot and is very useful. Here is the live link to the mobile version of NEClimbs:

http://www.neclimbs.com/mobile

Check it out and if you have issues on your specific phone, please feel free to let me know.


Join us and LIKE us on Facebook. I'll try and post some interesting pix every Thursday and the latest Ice Report in the season, tho certainly not the whole Report. Here's where you can check it out:

http://www.facebook.com/NEClimbs/



Have fun and climb safe,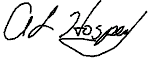 Al Hospers
The White Mountain Report
North Conway, New Hampshire
---
The fact that I'm three months pregnant doesn't change anything.
Catherine Destivelle preparing to solo the Old Man of Hoy seastack