Like reading the White Mountain Report every week? Why not get it delivered to your e-mailbox every Thursday? All you have to do is subscribe. It's fast, painless, and best of all it doesn't cost you a dime!
CLICK HERE...

May 10, 2018

Hi Folks,

Since I've had 30 years of climbing in the Valley, I've done a lot of routes. That means that there are a lot of climbs that I did BITD, sometimes a lot at the time, but haven't gotten back to in quite some time. That even includes some that I put up myself. And when I do get on them, it feels like I'm visiting an old friend. The weather has been darn near spectacular, so I've been trying to get outside to climb or ride as often as possible. Tuesday looked to be wonderful so I called Brad and talked him into getting out again. But of course I didn't have to talk too hard. ;-)

He picked me up at the house and we went over to Whitehorse to find something fun to play on. I'd already done Cormier Magness, so that was off the table, and I've done stuff at the Echo Roof area so often that I wanted something else. A friend had mentioned that he's done Short Order a day or two before, is I suggested that to Brad. I think the last time I'd done it was with him 6 or 7 years ago, so we decided that was a good option.

Altho there is a first pitch, I wasn't that into it so I started at the tree left of the opening slab. You can put a small piece about 10' over, but I just move on up to the pin. The climb actually takes very minimal gear, and only small stuff, so I just take my small stuff. There are 2 cruxes; the first is at the large bulge where you have to step up and reach for a friable flake on the top. If you blow this move you would end up bouncing off a ledge and tumble down into the Mistaken Identity gully! Not a very appealing option IMO. Once you stand up on the slab, you still have a 12' easy pad up to the lonely bolt. From there you step around right onto a ledge and another bulge. This time there isn't a flake to grab and you need to step a little left and mantle to another slab & bolt. From here there is a somewhat tricky move out left and up on thin feet and hands, continuing up and slightly left till you find a thank-god jug in a right-leaning ramp. At this point you're just below the best part of the climb, the wheat thin flake. Look closely for the ancient ring piton and joyfully climb the too-short 20' flake to the slab, continuing past the first tree to the second one with the slings. I brought Brad up and he acquitted himself well. I thought I remembered doing this with a 60 meter rope, but apparently this was when I was carrying a tag line. We had a single 70 and were just able to get back to the tree with that. Considering this, and how much the route wiggles around, doubles would be a good idea.

For many years I used to climb Short Order at least once a year. I went into it on Tuesday thinking it was going to be a piece of cake. Well, it wasn't really all that hard, but it is definitely Old School 5.9. It has some moves that you REALLy don't want to blow and is what my friend Jeff Lea calls "full value". And if you're under 5.10 it is going to have some significant entertainment value. Still, it's a great climb and if you haven't done it, you should.

http://www.neclimbs.com/wmr_pix/20180510/ShortOrder_1.jpg
http://www.neclimbs.com/wmr_pix/20180510/ShortOrder_2.jpg

I also got out to Humphrey's with the Perez's this morning. It was the first time I'd been there this season. It seems as if someone has rerouted the little trail up from the road since the last time I was there and it looks better. In addition we thought that there might have been a little other trail work as well here & there. We were planning on doing Tree Keys, but there was another couple there so we continued down to High Stepping. Joe led it first, we pulled the rope and I led it and then Judy did it on TR. We had a little more time so I led Life Of Riley. All in all it was a nice outing

http://www.neclimbs.com/wmr_pix/20180510/HighSteppin.jpg

All in all things were pretty darn dry on everything I climbed this week. Yes there was some seepage here & there, but it wasn't bad. I've heard that a number of climbs at Cathedral had water, but that's not surprising. When I was on Cormier Magness last week I saw water streaks on Standard Route, but that looked quite minimal on Tuesday. There still was a bit of snow at the base of Whitehorse however. Not really in the way at all and it might make a nice place to stash some beer this weekend, if it's still there. ;-)

http://www.neclimbs.com/wmr_pix/20180510/Whitehorse_snow.jpg



It's been a wonderful ice season, but Spring is officially here folks. Thus the sun is strong so it's warm during the day, but it's cold at night. And of course that means that climbs in the full sun are crap, but anything in the shade can still be good and maybe even building a bit. Sure, Standard Route is still massive, but the ice isn't all that good IMO. I was up there today and thought the ice above the cave was punky! Climbs in the reflector oven that is the Amphitheater are a mess now and honestly in my mind it's not a smart place to be. We're entering a time when the best climbing will be up high in the Ravine. And of course the longer days make it a great time to be up there. From here on out I'm only going to be posting pictures of things I think are in climbable shape, and that's a dwindling supply.
Huntington Ravine
IN mostly
Repentance
OUT
Standard Route
climbable, but getting punky
Dracula
IN - bring your snorkle


Over the past week I've ridden much of the west side. Echo Lake, Joe's Alibi, the Energizer loop, Ultimate Single Track, RR grade, RR Connector, Cedar Creek-Birch Hill connector, Birch Hill-Hale's connector and Elm Brook. Everything was clear and dry except for the new tree that is down at the Hale's end of Elm Brook and some trees down right on the Hale's end of the trail that runs parallel to the road to the White Mountain Hotel. On my journeys I picked up a few large sticks & moved a couple of rocks, but overall this bit of our trail system is fine. I have not been up in the Tent Boulder area yet. I also understand that the High School Trail is quite muddy now, tho that's not surprising.


Late in the day on Tuesday over by Echo Roof the black flies were staring to bite. They didn't get me, but they were quite annoying to Brad and another party on the Echo Roof climbs. However I didn't have any bother me on my bike rides on Monday or Wednesday or when I was working in my garden this week. Go figure... That said, I know they are well on the way and I threw some bug dope into the bottom of my pack today, tho it was unused. I will leave the BugCON at a 0. but when it really happens it's going to slam the needle hard very quickly.


Up on one of the Mount Washington Valley's finest crags and want to know what that climb you're looking at is? Or maybe you're on your way up from Boston and want to check out the Ice Report for your upcoming weekend plans. Or more likely, you're at work just want to daydream about your next adventure. Well if you have a smart phone handy, you can get to NEClimbs from anywhere you have cell service. While it doesn't offer every single feature of the site and it's not an "app", in mobile form, it does do a whole lot and is very useful. Here is the live link to the mobile version of NEClimbs:

http://www.neclimbs.com/mobile

Check it out and if you have issues on your specific phone, please feel free to let me know.


Join us and LIKE us on Facebook. I'll try and post some interesting pix every Thursday and the latest Ice Report in the season, tho certainly not the whole Report. Here's where you can check it out:

http://www.facebook.com/NEClimbs/



Have fun and climb safe,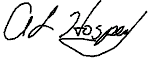 Al Hospers
The White Mountain Report
North Conway, New Hampshire
---
If it weren't for egos, some of the greatest accomplishements of climbing would never have happened.
Michael Kennedy