Like reading the White Mountain Report every week? Why not get it delivered to your e-mailbox every Thursday? All you have to do is subscribe. It's fast, painless, and best of all it doesn't cost you a dime!
CLICK HERE...

September 20, 2018

Hi Folks,

So I made plans to go climbing at Rines Hill today with George & Brad, but the weather just isn't going to cooperate. DAMNIT! The weather pundits have been changing their tunes every few hours it seems. Yesterday evening it was going to be nice. At 5am this morning they said it was supposed to be partly sunny today, but at 10am we're socked in and it was drizzling again. Now, at noon, it's overcast & amp! What else can you do but go for a bike ride?


Amazingly I had last Saturday off, so I wanted to go climbing down in Ossipee with George. I invited my friend Ian Cruickshank to go along and we headed down mid-morning. There was fog in the Valley, but no mist or rain and by the time we crested Rt 16 at Harley Jack's it burned off. Sweet...

George was waiting at the pullout and we hiked in. It was surprisingly warm and thankfully the cliff looked fairly dry so I was pretty psyched. My goal was to climb George's new 5.9 that I'd done on TR a few weeks before. I wanted to climb the arch climb just to the right (the 2 climbs share the same start), take a run on the crux of the 5.9 and then lead it. Of course the best laid plans... [wry grin] When I got up to where I could see the middle of the arch, it was soaking wet! [yikes] Well, nothing to do but down-climb to where the 5.9 and arch climb diverged and give the 9 the college-try.

George had said that the crux was at a bulge left of the tree on the right below a bolt. He was right, It was definitely cruxy there. I think that's between the 2nd and 3rd bolt. There is a headwall about 12' above that that takes good medium-size gear and from there you have 3 bolts and some more thin friction climbing. There are some places for small feet and fingers that make it spicy, but fun. The slab above the 3rd bolt is a bit runout, but pretty easy if you move a little left & there is a 2-bolt anchor on the right. I had George lower me and Ian took a pass on TR and sent it. He hardly ever climbs any more, tho he was once a VERY good 5.11 climber, so this was impressive. If you like this kind of climbing, it's challenging but a very nice route.

From there we walked about 40' left to a rope hanging down. This was a George work in progress that's just right of what we believe to be the vintage route The Seven Dwarves (sp). I used a prussik to climb up George's line, put gear in the crack below the obvious headwall and swung over onto the upper slab. You're now on the edge of an arete with a bolt just above. The climbing is moderate, but the only protection is a lone bolt that's probably 40' up! If you fall anywhere here you are down over the arete onto a slabby gully and it would NOT be a pretty thing. A bit above the second bolt is a large tree where I belayed. There is a 2-bolt anchor another 20' up on the right, but you won't be able to see your partner from there so I belayed off the tree.

I brought Ian up next and he felt that the climbing was 5.6 and he agreed about the lack of protection. Next came George and he agreed. He had led it the year before and felt the lack of protection here, and on the actual first pitch which has a 30' runout right off the ground, makes it quite heady! Ian was getting bored so I lowered him off. To the bolt anchor it is almost exactly 1/2 a 60 meter rope.

George wanted to lead the second pitch so off he went. Tho this pitch is significantly steeper, there is gear or a bolt everywhere you would want it. The climbing is nice and probably realistically 5.6+ or 5.7. He made short work of it and I really enjoyed seconding it. There is another 2-bolt anchor on the upper slab and it's easy to get to the ground in 2 raps. I just gotta say that George is truly quite the impressive octogenarian!

According to Webster's 2nd Edition The Seven Dwarves was put up in 1985 by Jim Graham. While Ed rates it 5.5, George and I strongly feel it's more like 5.7. In no way is the lower section a 5.7 for your basic 5.7 leader and frankly I would add an R to the rating! That said, above the original start the rock is very nice and the climbing on the upper section is great.

Here are some pictures:

http://www.neclimbs.com/wmr_pix/20180920/5_9.jpg
http://www.neclimbs.com/wmr_pix/20180920/7Dwarves_1.jpg
http://www.neclimbs.com/wmr_pix/20180920/7Dwarves_2.jpg
http://www.neclimbs.com/wmr_pix/20180920/7Dwarves_3.jpg
http://www.neclimbs.com/wmr_pix/20180920/7Dwarves_4.jpg
http://www.neclimbs.com/wmr_pix/20180920/7Dwarves_5.jpg
http://www.neclimbs.com/wmr_pix/20180920/7Dwarves_6.jpg



It's been a wonderful ice season, but Spring is officially here folks. Thus the sun is strong so it's warm during the day, but it's cold at night. And of course that means that climbs in the full sun are crap, but anything in the shade can still be good and maybe even building a bit. Sure, Standard Route is still massive, but the ice isn't all that good IMO. I was up there today and thought the ice above the cave was punky! Climbs in the reflector oven that is the Amphitheater are a mess now and honestly in my mind it's not a smart place to be. We're entering a time when the best climbing will be up high in the Ravine. And of course the longer days make it a great time to be up there. From here on out I'm only going to be posting pictures of things I think are in climbable shape, and that's a dwindling supply.
Huntington Ravine
IN mostly
Repentance
OUT
Standard Route
climbable, but getting punky
Dracula
IN - bring your snorkle

Finally here's one of an octogenarian and septuagenarian. [LOL]

http://www.neclimbs.com/wmr_pix/20180920/George_Al.jpg


Just a brief reminder that this years Mount Washington Valley Ice Fest is February 1-3. Put it on your schedule now. You don't want to miss it.


Every time I turn around there is a new trail or working being done on an existing one. I mentioned the new Hurricane trail off Hurricane Mt Road and Sendero, another downhill one between Kettle Ridge and Red Tail. Both are interesting. Now over at the Marshall there is a new connection between the Quarry Trail, a recent one that continues the Muzzy Trail across Lucille's, and connects from its bottom and continues to Lager's near the Fire Road - High Street. You can do it now and it's doable, but it needs to be ridden in more. My buddies and I think it will flow better from the Lager's side than the direction we rode it. You can see it on my Strava page.


NONE but the occasional mosquito...oh, and tick!


Up on one of the Mount Washington Valley's finest crags and want to know what that climb you're looking at is? Or maybe you're on your way up from Boston and want to check out the Ice Report for your upcoming weekend plans. Or more likely, you're at work just want to daydream about your next adventure. Well if you have a smart phone handy, you can get to NEClimbs from anywhere you have cell service. While it doesn't offer every single feature of the site and it's not an "app", in mobile form, it does do a whole lot and is very useful. Here is the live link to the mobile version of NEClimbs:

http://www.neclimbs.com/mobile

Check it out and if you have issues on your specific phone, please feel free to let me know.


Join us and LIKE us on Facebook. I'll try and post some interesting pix every Thursday and the latest Ice Report in the season, tho certainly not the whole Report. Here's where you can check it out:

http://www.facebook.com/NEClimbs/



Have fun and climb safe,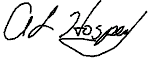 Al Hospers
The White Mountain Report
North Conway, New Hampshire
---
My success rate is much higher when I'm soloing. It's easier to talk yourself into quitting when you have someone to talk to.
Amanda Tarr