Like reading the White Mountain Report every week? Why not get it delivered to your e-mailbox every Thursday? All you have to do is subscribe. It's fast, painless, and best of all it doesn't cost you a dime!
CLICK HERE...

November 2, 2018

Hi Folks,

I was going through my winter climbing gear the other day, mulling over all the various ice tools and screws I've gone thorough in the past 30 years. I think I started with a pair of well used Simond's, then Charlet Moser (can't remember the name), next bright yellow Pulsars, BD Vipers and original Cobras. I switched to leashless with the Trango Captain Hooks, Carbon Fiber Cobras and then sometime around 2000, my beloved Petzl Ergo's.

I had been struggling with some pretty significant tendonitis and carpal tunnel symptoms from playing a lot of music and guiding ice several times a week through the winter. I became convinced it was due to the "flick" I was using when setting my Cobras, plus the fact that every the carbon fibre ones were fairly heavy. I tried a pair of Ergo's and was amazed how easy they placed, in spite of how light they were. I had to change my swing from the flick to a stab, but once I accomplished that I was a happy camper. I sold my Cobras and never looked back.

Still I have checked out various axes over the years. I tried the 2nd generation Ergo's and even the Comics, but just didn't get on with the. I needed a spare set of tools 2 seasons ago and bought a set of X-Dreams. They were the closest tool I'd tried to the feel of my Ergo's. They were light and the picks were thin and placed well. In spite of that, I never really warmed to them. So after less than half a season, I put them in the basement and went back to my original Ergo's.

BTW the X-Dreams are in great shape and are for sale for $440 for the pair. This includes a brand new set of unused picks, a $70 value. Email me at al(at)neclimbs(dot)com if you're interested.

Fortunately I had stockpiled several sets of picks, because Petzl stopped making the Quarks and the associated picks. This prompted me to continue searching for a new tool in earnest. Toward the end of last season I went out with Petal rep Dave Karl and checked out the 3rd generation Ergo's on the middle line on the Unicorn. I finally felt that this was a tool I could finally use on a regular basis. When they finally became generally available, I picked up a pair. Tho I haven't used them yet, and will probably hold off till the ice is thick since I don't have any old picks, I'm pretty excited. I'll post a full review once I've had an opportunity to use them a bunch.

I'm also looking to retire my elderly Screamers and ice screws. I'm not sure I can justify either the new BD Ultralight or Petal Speed Light ones. Both are definitely on the expensive side for me. As hard as I climb I gotta figure that the regular versions will be just fine.


I got out climbing on rock yesterday with Brad at the little cliff behind the Fryeburg Airport. It was chilly, but doable. However, right in the middle of my first lead of the day, it started sleeting! Go figure. The rock was cold enough that it just bounced off and didn't melt, but it was HIGHLY annoying! I posted a little video of it on our Facebook page.

http://www.neclimbs.com/wmr_pix/20181101/snow.jpg
http://www.neclimbs.com/wmr_pix/20181101/valley_view.jpg



It's been a wonderful ice season, but Spring is officially here folks. Thus the sun is strong so it's warm during the day, but it's cold at night. And of course that means that climbs in the full sun are crap, but anything in the shade can still be good and maybe even building a bit. Sure, Standard Route is still massive, but the ice isn't all that good IMO. I was up there today and thought the ice above the cave was punky! Climbs in the reflector oven that is the Amphitheater are a mess now and honestly in my mind it's not a smart place to be. We're entering a time when the best climbing will be up high in the Ravine. And of course the longer days make it a great time to be up there. From here on out I'm only going to be posting pictures of things I think are in climbable shape, and that's a dwindling supply.
Huntington Ravine
IN mostly
Repentance
OUT
Standard Route
climbable, but getting punky
Dracula
IN - bring your snorkle


So I've put out The White Mountain Report consistently for about 20 years - yup, since 1998. Like Red Sox broadcaster Joe Castiglione says, "Can you believe it?" I hope you find that the value of the my weekly White Mountain Report and NEClimbs.com web site is enough to warrant making a small donation to support everything I do. Absolutely any amount is welcome, so please take a minute to and go ON LINE and make your donation via PayPal. You don't need a PayPal account, you can use almost any credit card. Just click the link below:

http://www.neclimbs.com/index.php?PageName=donation_fundraiser

Of course you can also contribute via check or money order if you like. Make it out to NEClimbs and send it right here:

NEClimbs
92 Bow Lane
North Conway, NH 03860

The time and expenses of the running and maintaining NEClimbs.com and putting out The White Mountain Report continue all year. PLEASE REMEMBER, it's your contribution that makes this newsletter and the NEClimbs web site viable.
You can see many of the Reports on NEClimbs.com web site, I've archived them from as far back as September of 1999! To get a sense of the popularity of the site, current site traffic as of October 26 2017 on NEClimbs.com is about 20,000 UNIQUE visits a day, generating roughly 900,000 monthly "HITS". The White Mountain Report newsletter also goes out to over 1,200 subscribers weekly! If you're one of those, please consider making a donation to the site.

Thank you once again for all of your support...

http://www.neclimbs.com/index.php?PageName=donation_paypal


Mark your calendars folks! Time to start thinking about ice! IT'S THE 26TH YEAR of the 2019 Mount Washington Valley Ice Fest: February 1st-3rd, 2019


I'm still getting out riding, and will be out all winter. I just haven't broken out the fat tire bike yet. And of course there's no need. The trails are basically clear and in good shape. Surprisingly enough they aren't very muddy either. The only issue are the blow-downs. We've had some very windy daze and nights and there are small branches all the way up to big trees down here & there. We rode the Marshall trails one Tuesday and cleared off a bunch of smaller stuff, and did the same today in the Albany Town Forest. Last week on the Ultimate Single Track and Electric Loop there were several large trees down that were bigger than we could manage. I'm sure they will get taken care of before long tho, we have a great NEMBA crew in the Valley.

http://www.neclimbs.com/wmr_pix/20181101/bike.jpg


Up on one of the Mount Washington Valley's finest crags and want to know what that climb you're looking at is? Or maybe you're on your way up from Boston and want to check out the Ice Report for your upcoming weekend plans. Or more likely, you're at work just want to daydream about your next adventure. Well if you have a smart phone handy, you can get to NEClimbs from anywhere you have cell service. While it doesn't offer every single feature of the site and it's not an "app", in mobile form, it does do a whole lot and is very useful. Here is the live link to the mobile version of NEClimbs:

http://www.neclimbs.com/mobile

Check it out and if you have issues on your specific phone, please feel free to let me know.


Join us and LIKE us on Facebook. I'll try and post some interesting pix every Thursday and the latest Ice Report in the season, tho certainly not the whole Report. Here's where you can check it out:

http://www.facebook.com/NEClimbs/



Have fun and climb safe,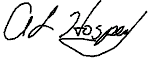 Al Hospers
The White Mountain Report
North Conway, New Hampshire
---
Don't fall now or we'll both go.
Layton Kor