Like reading the White Mountain Report every week? Why not get it delivered to your e-mailbox every Thursday? All you have to do is subscribe. It's fast, painless, and best of all it doesn't cost you a dime!
CLICK HERE...

November 15, 2018

Hi Folks,

Here we go folks, hang on! We're going from one of the wettest and IMNSHO most obnoxious Octobers on record, to full-on winter. With over a full month before the official start of winter, it's as if Mother Nature flicked the switch. I never assumed that we would have a late start to winter, as some had predicted, but I didn't think it would get this cold & snowy in early November. We often have had that October snowstorm, but it never seems to stay that cold for long. Right now were' averaging 10 degrees below the average.

As you likely know, we had what was supposed to be a minor storm come through on Tuesday. While it wasn't a big one, 2-4" turned out to be 4-6"+ in a lot of areas. And more on the Mountain! The down side was that it was heavy wet stuff that turned to rain, warmed up, turned to slush and then froze solid. Not too bad as a base for the ski areas, but a real mess for those of us trying to deal with snowblowing and the like. I made a first pass at 7 AM, some cleanup after noon and then did a driveway scrape at 8 PM. If I hadn't done the latter, I don't think I would be able to snowblow tomorrow with all the blobs in the driveway. SHEESH...

And now it looks like we have another storm coming through tonight, with 4-8" predicted. At least supposedly there is no rain coming along with it. We shall see. If it's just a snow event, that will be a good thing. At least from the viewpoint of those of us living in the Valley and having to deal with it.

So I drove up into Crawford Notch on Monday just to check things out. I took the mountain bike along, just to see if I could find something interesting to ride. It was kind of like "taking my ice tools for a walk". HA... And of course there was no ice to speak of anywhere up there. A few dribbles & drools on the usual suspects that you could convince yourself was things "coming in". But considering that by 1 PM it was 45 degrees, that was wishful thinking big time. I met a photographer who had hiked into Arethusa and he said there was ice forming, and not surprisingly getting blown off rapidly as the temps rose. Everyone's all a gaga about what Elephant Head is going to be like, but as of Monday the jury was still out. If you look carefully, there is a mess of loose crap still up there and the fence is probably a good thing!

I knew things would be better driving up this morning since we've had pretty cold temps every day starting on Tuesday and I wasn't disappointed. Sure the stuff here in the Valley hasn't really happened yet, tho it's coming, but Crawford Notch is starting to come together. Check out all the pictures on NEClimbs or our Facebook page. I'm feeling pretty positive about next week and Thanksgiving, as long as we don't get a warmup. And next week is looking to be pretty chill at least through Wednesday. Stay tuned...

I was somewhat surprised to see a party of 3 on Standard when I was there. The ice seemed to be somewhat OK and it looked as if they climbed to the top. This may be the first ascent it's seen this season. This is likely the only reasonable climb in the Notch right now, tho several others are coming along. After the snow on Friday, it's going to be an interesting hike down the RR tracks tho. [HA]

Matt Bowman and Mike Pelchat did the Dike today. It looked pretty bony to me, he called it thoughtful, but they got it done. He said that the first pitch didn't have any good gear and it was tricky getting to the corner, then there was better in the middle. However they climbed a mixed bit out to the right to finish. He also mentioned that the talus was tricky too. All this is not at all surprising for an early season Dike.

Just for fun, here's a couple of comparison pictures between Monday and Thursday:

http://www.neclimbs.com/wmr_pix/20181115/ElephantHead_Monday.jpg
http://www.neclimbs.com/wmr_pix/20181115/elephantHead.jpg
http://www.neclimbs.com/wmr_pix/20181115/MtWillard_Monday.jpg
http://www.neclimbs.com/wmr_pix/20181115/MtWillard.jpg

And taken right in front of Standard Route, for some real fun:

http://www.neclimbs.com/wmr_pix/20181115/Turkey.jpg



It's been a wonderful ice season, but Spring is officially here folks. Thus the sun is strong so it's warm during the day, but it's cold at night. And of course that means that climbs in the full sun are crap, but anything in the shade can still be good and maybe even building a bit. Sure, Standard Route is still massive, but the ice isn't all that good IMO. I was up there today and thought the ice above the cave was punky! Climbs in the reflector oven that is the Amphitheater are a mess now and honestly in my mind it's not a smart place to be. We're entering a time when the best climbing will be up high in the Ravine. And of course the longer days make it a great time to be up there. From here on out I'm only going to be posting pictures of things I think are in climbable shape, and that's a dwindling supply.
Huntington Ravine
IN mostly
Repentance
OUT
Standard Route
climbable, but getting punky
Dracula
IN - bring your snorkle

http://www.neclimbs.com/wmr_pix/20181115/Diagonal.jpg
http://www.neclimbs.com/wmr_pix/20181115/Frankenstein.jpg
http://www.neclimbs.com/wmr_pix/20181115/hitchcock.jpg
http://www.neclimbs.com/wmr_pix/20181115/standardRoute.jpg
http://www.neclimbs.com/wmr_pix/20181115/widowsWalk.jpg
TEXT
http://www.neclimbs.com/wmr_pix/20181115/dracula.jpg


Many of our National Parks are suffering from neglect--crumbling trails, dangerous bridges and roads, decrepit restrooms, and out-of-date parking. In fact, the National Park Service has a backlog of maintenance projects to the tune of $11 billion dollars. Some of America's most iconic climbing areas are located in National Parks--like Yosemite, New River Gorge, Rocky Mountain, Joshua Tree, and Grand Teton to name just a few--and they are long overdue for stewardship.

Right now, Congress is gearing up to vote on a bipartisan bill titled the "Restore Our Parks Act", which would provide funding to begin repairing national park facilities, infrastructure, and recreation access. Access Fund recently signed a cooperative agreement with the National Park Service to provide stewardship services and expertise to help maintain sustainable climbing areas. The Restore Our Parks Act would allow the National Park Service to fund the Access Fund-Jeep Conservation Teams to do more critical work at some of our most valued climbing areas.


Dear Friends, I hope you find that the value of the my weekly musings here in the White Mountain Report and NEClimbs.com web site is enough to warrant making a small donation to support everything I do. Absolutely any amount is welcome, so please take a minute to and go ON LINE and make your donation via PayPal. You don't need a PayPal account, you can use almost any credit card. Just click the link below:

http://www.neclimbs.com/index.php?PageName=donation_fundraiser

Of course you can also contribute via check or money order if you like. Make it out to NEClimbs and send it right here:

NEClimbs
92 Bow Lane
North Conway, NH 03860

The time and expense of the running and maintaining NEClimbs.com and putting out The White Mountain Report continue all year. But in the winter I put in at least 5 hours every Thursday taking the pictures, processing them, writing the Report, posting the pix on NEClimbs and FaceBook and putting out the email newsletter Report. It's a lot. PLEASE REMEMBER, it's your contribution that makes this newsletter and the NEClimbs web site viable.
You can see many of the Reports on NEClimbs.com web site, I've archived them from as far back as September of 1999! To get a sense of the popularity of the site, current site traffic as of October 26 2017 on NEClimbs.com is about 20,000 UNIQUE visits a day, generating roughly 900,000 monthly "HITS". The White Mountain Report newsletter also goes out to over 1,200 subscribers weekly! If you're one of those, please consider making a donation to the site.

Thank you once again for all of your support...

http://www.neclimbs.com/index.php?PageName=donation_paypal


Mark your calendars folks! Time to start thinking about ice! IT'S THE 26TH YEAR of the 2019 Mount Washington Valley Ice Fest: February 1st-3rd, 2019


After I drove up to the Notch on Monday, I rode the mountain bike up Sawyer River Road. Amazingly the gate was still open and the car tracks made the riding quite easy and pleasant. Temps were in the low 40's so I worked up a nice sweat as well. If you haven't done this, it's a fun way to get in a fairly easy 6-10 miles. Quite surprisingly there were 8 cars in the Signal Ridge trailhead parking lot! I guess everyone knew that this was probably the last day they would be able to drive up there & knock off a couple of miles off the hike. [wry grin]

http://www.neclimbs.com/wmr_pix/20181115/bike_Monday.jpg



Up on one of the Mount Washington Valley's finest crags and want to know what that climb you're looking at is? Or maybe you're on your way up from Boston and want to check out the Ice Report for your upcoming weekend plans. Or more likely, you're at work just want to daydream about your next adventure. Well if you have a smart phone handy, you can get to NEClimbs from anywhere you have cell service. While it doesn't offer every single feature of the site and it's not an "app", in mobile form, it does do a whole lot and is very useful. Here is the live link to the mobile version of NEClimbs:

http://www.neclimbs.com/mobile

Check it out and if you have issues on your specific phone, please feel free to let me know.


Join us and LIKE us on Facebook. I'll try and post some interesting pix every Thursday and the latest Ice Report in the season, tho certainly not the whole Report. Here's where you can check it out:

http://www.facebook.com/NEClimbs/



Have fun and climb safe,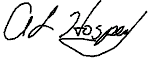 Al Hospers
The White Mountain Report
North Conway, New Hampshire
---
Life is brought down to the basics: if you are warm, regular, healthy, not thirsty or hungry, then you are not on a mountain... Climbing at altitude is like hitting your head against a brick wall — it's great when you stop.
Chris Darwin