Like reading the White Mountain Report every week? Why not get it delivered to your e-mailbox every Thursday? All you have to do is subscribe. It's fast, painless, and best of all it doesn't cost you a dime!
CLICK HERE...

December 1, 2018

Hi Folks,

So if you haven't heard, we've had a helluva storm that blasted across New England starting on Monday evening and continuing into Tuesday night. The accumulation was varied, but the Valley got 12-14, Notches about the same and Fryeburg 18+! Unfortunately it's not powder either, heavy wet stuff damnit. Trees came down, power and cable lines came down, roads were closed, schools were closed, cars went off the roads, and overall it was a real mess. And in fact it still is a mess out there. Several friends still can't get out of their driveways.

I had some family things to take care of and had to drive to DC on Monday, which was brutal. It started with fog and then rained cats and dogs almost the whole way. I'm on my back as you are reading this. Tho I had the driveway plowed on Tuesday, I am REALLY not looking forward to dealing with the rest of the cleanup that I know will be there waiting. With a foot of heavy wet stuff on the roof, I'm even going to have to rake the roof much earlier than I've ever had to do. ARRRGGGHHH!

I've talked to several fellow guides, some of whom were out on Wednesday. The general consensus is that while there IS ice to climb, and YES, it's neat that we can climb in November, it's time to be cautious. Especially since we've had a warmup, rain, massive snow dump, some more rain, and Wednesday afternoon at 4 PM it was 37 degrees. Sure there is some good ice, but there is also a lot of spooky undermined ice. A good friend just texted me and said that they backed off the Monkey wrench this morning due to detached ice and 2 feet of sticky snow with rock underneath!

Now is a time to be VERY cautious.

Here are some pictures my friend Paul McCoy sent me of Standard Route Wednesday. As he put it; "Kind of spooky. Undermined ice covered in a foot of sticky snow". You can see lots of snow, and minimal ice n the pictures. FYI I am planning on driving up into the Notch Friday mid-morning and should have pictures posted by late afternoon.By then things should have sloughed somewhat and we can see more of what things look like.

http://www.neclimbs.com/wmr_pix/20181129/Standard_1.jpg
http://www.neclimbs.com/wmr_pix/20181129/Standard_2.jpg
http://www.neclimbs.com/wmr_pix/20181129/Standard_3.jpg

And one more thought... A foot+ of heavy wet white is prime territory for slough avalanches. Not just in the Ravines, but everywhere. Everywhere on Mt. Willard, the slabs at the North End, the little Trestle slab and yes, even Standard Route. Just be aware of what things look like.

http://www.neclimbs.com/wmr_pix/20181129/NorthEnd_Tuesday.jpg



It's been a wonderful ice season, but Spring is officially here folks. Thus the sun is strong so it's warm during the day, but it's cold at night. And of course that means that climbs in the full sun are crap, but anything in the shade can still be good and maybe even building a bit. Sure, Standard Route is still massive, but the ice isn't all that good IMO. I was up there today and thought the ice above the cave was punky! Climbs in the reflector oven that is the Amphitheater are a mess now and honestly in my mind it's not a smart place to be. We're entering a time when the best climbing will be up high in the Ravine. And of course the longer days make it a great time to be up there. From here on out I'm only going to be posting pictures of things I think are in climbable shape, and that's a dwindling supply.
Huntington Ravine
IN mostly
Repentance
OUT
Standard Route
climbable, but getting punky
Dracula
IN - bring your snorkle


Thanks to everyone who contributed over Thanksgiving. I truly appreciate your support. You can see the most recently update list on NEClimbs. The link is below. I'd really like to see the donation list get up to 100 if at all possible. That's not greed, it's just the reality of the effort expended.

It really does take a commitment on my part to do this each and every week, so that you folks will have the information you need to make your plans for the coming weekend. If you feel that the White Mountain Report and the Ice Report in particular is valuable to you, please take a minute or two and make a donation of any amount. I would sincerely appreciate your support. Simply go ON LINE and make your donation via PayPal. You don't actually need a PayPal account, you can use almost any credit card. Just click the link below:

http://www.neclimbs.com/index.php?PageName=donation_fundraiser

Of course you can also contribute via check or money order if you like. Make it out to NEClimbs and send it right here:

NEClimbs
92 Bow Lane
North Conway, NH 03860

The time and expense of the running and maintaining NEClimbs.com and putting out The White Mountain Report continue all year. But in the winter I put in at least 5 hours every Thursday taking the pictures, processing them, writing the Report, posting the pix on NEClimbs and FaceBook and putting out the email newsletter Report. It's a lot. PLEASE REMEMBER, it's your contribution that makes this newsletter and the NEClimbs web site viable.
You can see many of the Reports on NEClimbs.com web site, I've archived them from as far back as September of 1999! To get a sense of the popularity of the site, current site traffic as of October 26 2017 on NEClimbs.com is about 20,000 UNIQUE visits a day, generating roughly 900,000 monthly "HITS". The White Mountain Report newsletter also goes out to over 1,200 subscribers weekly! If you're one of those, please consider making a donation to the site.

Thank you once again for all of your support...

http://www.neclimbs.com/index.php?PageName=donation_paypal


And now there is something else to worry about... Yes, I know I said it wasn't running, however apparently I was WRONG folks. I got the word from my friend Paul McCoy that it ran past Frankenstein yesterday, Wednesday. I realize that the online schedule doesn't show it, but that's what they are doing. Just because it hasn't come by, doesn't mean it won't. DO NOT leave your gear or pack on or near the tracks. I feel fairly confident that they will NOT stop and move it for you! If you are going to climb on the Trestle Mixed or Slab climbs, keep your eyes and ears open. When you are walking across the trestle, do not dawdle and be prepared to hustle. We do NOT want to start a confrontation with the Scenic Railroad. This is THEIR right of way and we use it basically on sufferance. We do NOT want to loose access. And of course we don't want anyone getting hurt.

http://www.neclimbs.com/wmr_pix/20181129/train.jpg

WORD...


Mark your calendars & book your clinics folks! IT'S THE 26TH YEAR of the 2019 Mount Washington Valley Ice Fest: February 1st-3rd, 2019.

http://www.neclimbs.com/wmr_pix/20181122/IceFest_2019.jpg


Nothing, nada right now. Between the previous storm and this one it's just too much of a mess to ride. But that's going to change as soon as the snowmobiles start riding and grooming, and they start grooming inWhittaker Woods. I'm hoping for no more than another week.


Up on one of the Mount Washington Valley's finest crags and want to know what that climb you're looking at is? Or maybe you're on your way up from Boston and want to check out the Ice Report for your upcoming weekend plans. Or more likely, you're at work just want to daydream about your next adventure. Well if you have a smart phone handy, you can get to NEClimbs from anywhere you have cell service. While it doesn't offer every single feature of the site and it's not an "app", in mobile form, it does do a whole lot and is very useful. Here is the live link to the mobile version of NEClimbs:

http://www.neclimbs.com/mobile

Check it out and if you have issues on your specific phone, please feel free to let me know.


Join us and LIKE us on Facebook. I'll try and post some interesting pix every Thursday and the latest Ice Report in the season, tho certainly not the whole Report. Here's where you can check it out:

http://www.facebook.com/NEClimbs/



Have fun and climb safe,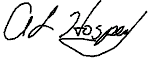 Al Hospers
The White Mountain Report
North Conway, New Hampshire
---
The grades for crack climbing in Indian Creek are hard, harder, and anatomically incorrect.
Jack Tackle