Climbing Area Index / Lost Horizon / Kennel Boy (5.10)
---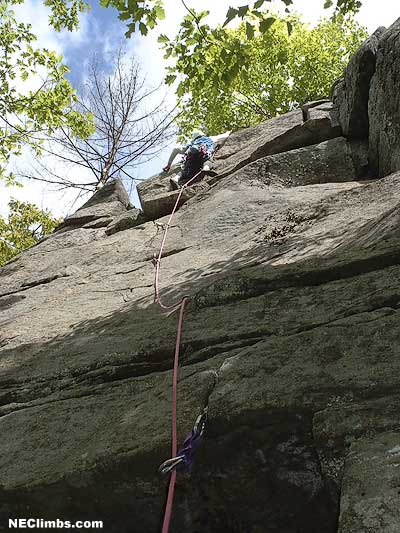 Al Hospers


Photo by Dani Gelinas
Start at the right edge of the low roof system in the center of the cliff.
Very nice climbing on good rock with interesting moves. The crux is similar to the crux on P1 of Ego Trip. You can avoid the hard start by using the face to the right of the roof. Look for a small slot to keyhole a small wire right above the roof.

Pitch 1: Climb the corner moving right around the roof/arÍte to a large ledge above. Make 5.9 face moves to a fixed pin and short finger crack. Balance up to a blank bulge (bolt) and move over (crux) to belay off a tree.


small wires & draws
rap from anchors
October 1998 - Dave Kelly, Robert Sagerman