Climbing Area Index / Green's Cliff / Bull Run (5.10c)
---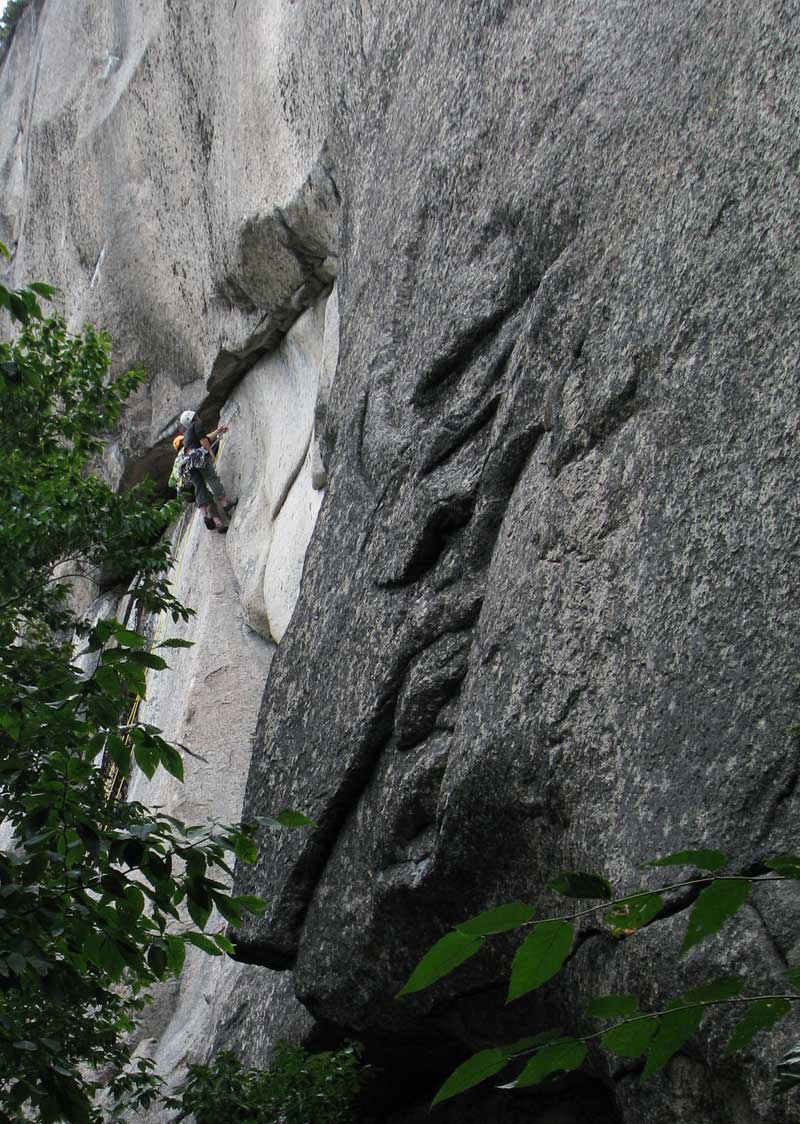 David Powers and Randy Garcia


Photo by Mark Sprague
From where the approach trail brings you to the center of the Main Cliff, head left about 50-100 feet to the obvious Great Arch. This route starts about midway under the arch. Look for moderate climbing up a short bit of featured rock to a small, somewhat chossy corner and bulge with quality rock above. This marks the start. There is another bigger, dark, right facing corner 20 to the left, above a very short slab that is not to be confused with this route.
After a slightly chossy start the rock quality on this one pitch route jumps way up and offers enjoyable and tricky climbing.

Pitch 1: Start in the somewhat dirty corner with rotten rock (easy). Follow cracks up and left to a less steep terrain. Traverse left to bolt. At the bolt climb straight up the corner doing a balancy high-step (crux) to gain a finger crack. Layback the crack with great finger locks to the anchors.


nuts and small to med cams, one bolt and bolted anchor
Rap or lower with a single rope.
September 2010 - David Powers and Randy Garcia