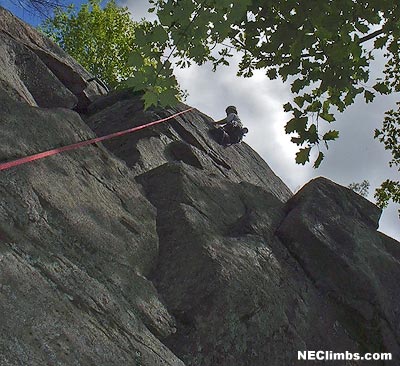 Al Hospers


Photo by Mason Irish
Start just left of Rock Garden.
Slightly harder variation to Rock Garden.

Pitch 1: Cimb the face straight up to join Rock Garden. Step right to a groove (5.7) to a blunt arÍte that is climbed straight up to the two-bolt anchor on Fore Paws.


standard rack
rap from anchors
April 2000 - Brad White, Ian White (age 9)