Climbing Area Index / Attitash Crag / Thin Line (5.11)
---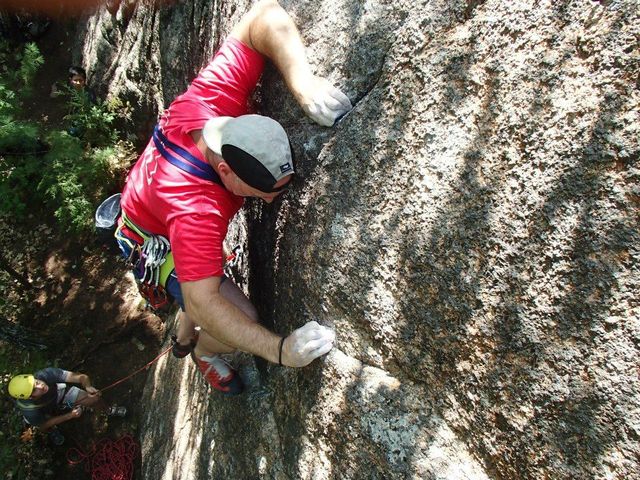 Chris Graham


Photo by Dave Penny
This is the second bolted route on the right side of the crag located on a small 100' face. Look for an obvious chimney / shallow corner with a right angling rail at roughly 15' (bolt). The shallow chimney and leaning oak tree marks the start of the route.
Difficult and thought provoking moves past the first and second bolt lead to a steep and unrelenting slab protected by two bolts and gear at the midway-point.

Pitch 1: Climb past three bolts to a vertical crack/pocket (gear up to .75) midway up the slab. Continue straight up the slab on thin but fun chips and smears to a bolt. The route continues on to a nice balcony where you can get a well deserved shake before the final moves past the last bolt to a two bolt anchor (60')


Draws & small cams. A #1 (Red) Camelot can be placed in a slot at the beginning of the climb to protect the cruxy moves up to the first bolt.
rappel the route with a 60M rope
September 2012 - Chris Graham, Dave Penny & Bob Ahearn