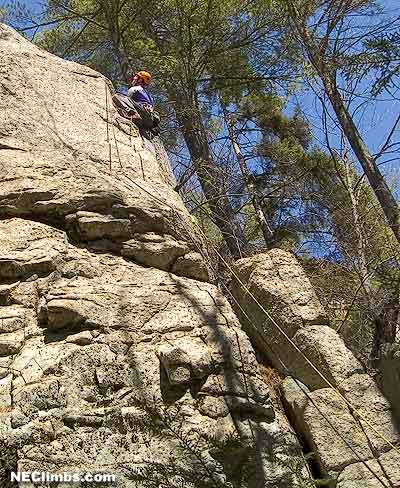 Dave "Mo" Powers making short work of it.


Photo by Al Hospers
Look for an obvious bolted arete on the right side of the crag.
A nice line on good rock. Four bolts to a two-bolt ring anchor.

Pitch 1: Climb directly, or via the freestanding pillar on the right, up to a slab on the left side of the arÍte. Continue up the arÍte to a two-bolt ring anchor.


draws
rap from 2-bolt anchor
September 2003 - Peg Immel, George Hurley. Direct start added by George Hurley.