Climbing Area Index / Cathedral Ledge / Stage Fright (5.12c)
---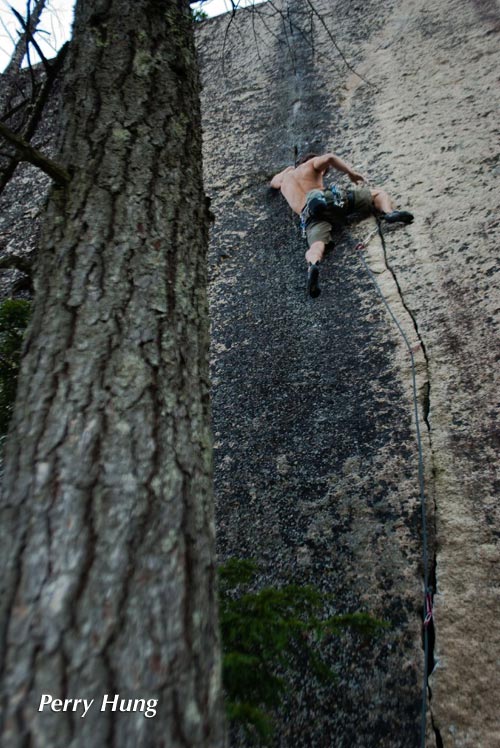 Manuel Brunn


Photo by Perry Hung
All the climbs in this area are located on the ledge above the Thin Air face. Usually they are accessed from the top, walking down the trail to the climber's-right of the buttress. Stage Fright is the leftmost climb.
A very serious undertaking. Stage Fright has only had 3 lead ascents in its history, none of which involved a ground-up ascent - placing the gear on the lead!

Pitch 1: Follow the lower crack as far as it goes placing a few RP's. Follow a thin dike with difficulty to a thin crack which is followed to the end. At the ledge traverse right to the Airation tree.


wires and a few small cams up to 1.25"
July 1985 - FFA: Hugh Herr; FA: Sam Sargent, Todd Eastman August 1975