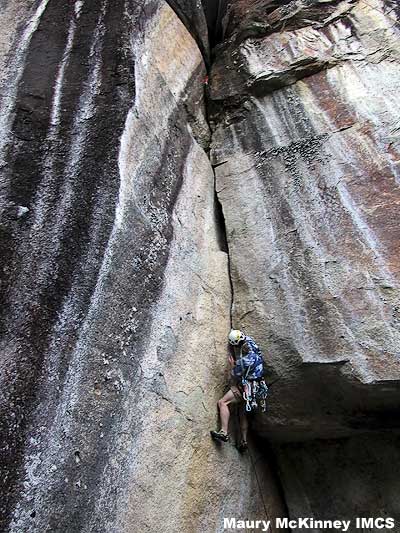 Justin Preisendorfer making it look easy


Photo by Maury McKinney (IMCS)
The picture-perfect hand crack splitting an overhanging dihedral.
Generations of aspiring crack climbers come to test themselves on this perfect crack. IF they can find it, that is!

Pitch 1: Crack climbing doesnít get a lot better than this! Though only 80í, youíll be happy to get to the top.


standard rock rack with doubles in the medium range
rap from anchor
October 1973 - Jim Dunn, Michael Hartrich