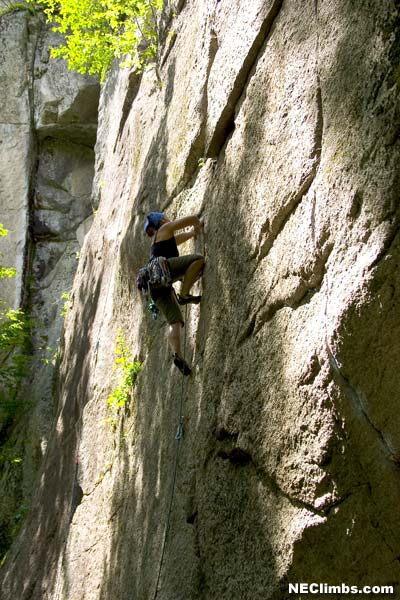 Photo by Al Hospers
Drive to the gate at the right end of the cliff and walk uphill. Look for a beautiful vertical crack broken by a small ledge and some blocks at 1/3 height.
Sinker finger locks, bomber jams...what more can you say?

Pitch 1: Jam the crack to the top.


standard rack
Rappel from a 2-bolt anchor with 1 rope.
September 28,1972 - Henry Barber