Climbing Area Index / Whitehorse Ledge / Sleeping Beauty (5.10d)
---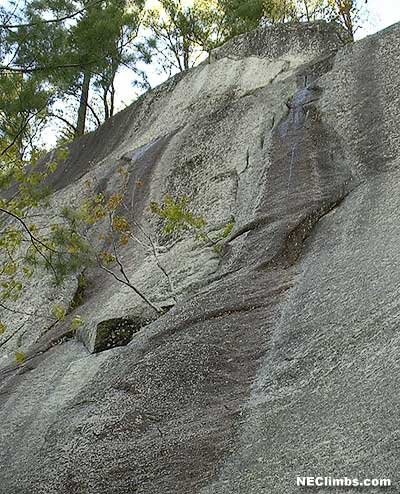 From the ledge on the second pitch of Short Order, step over left to a tree, just below a large off-width corner/crack.
An interesting start with a superb finger crack to finish. The key is, don't stop! You can do this in a single pitch with double ropes.

Pitch 1: Climb the corner, or right of the corner easier, past several interesting down-angled cracks to a 2-pitop anchor on the right side of the upper finger crack. (5.9)

Pitch 2: Climb the finger crack to a 2-bolt anchor at the tree ledge.


standard rack with small cams for the finger crack
rappel the routes with 2 ropes
October 1976 - Alain Comeau, Bryan Becker