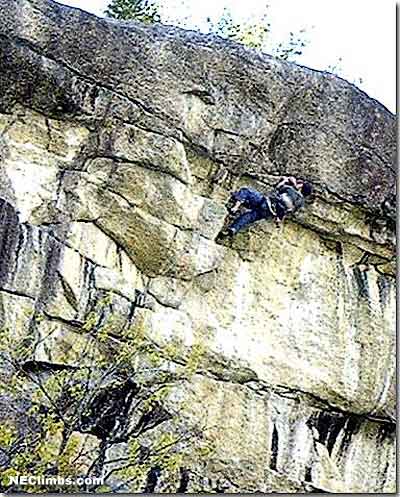 unknown climber


Photo by Al Hospers
Climb one of the moderate climbs like Sea Of Holes or the Dike Route to a 2-bolt anchor in the middle of the Dike Roof.
An imposing route, in an impressive location. Certainly one of the steepest climbs on Whitehorse.

Pitch 1: Follow a flake up and left to a bolt, and then right past one bolt to another. Continue straight up past several bolts to a final crux move right at the top and the 2-bolt belay.


draws
Rappel the route
July 1993 - Uwe Schneider, Rob Adair, Dennis Goode, Bill Lutkus, Craig Taylor