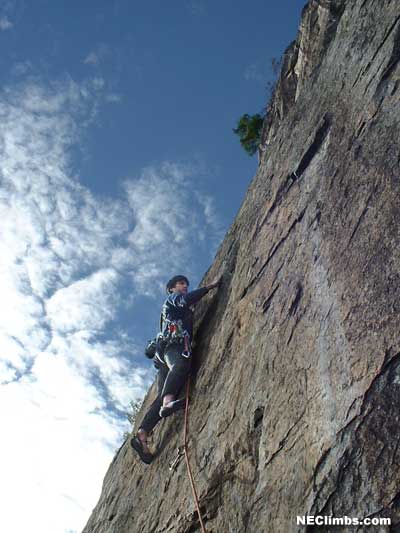 Mark Synnott


Photo by Al Hospers
Start just left of The Last Unicorn at a 2-bolt belay.
A nice climb in its own right, it makes a perfect start to Last Unicorn or 3rd pitch of Science Friction.

Pitch 1: Step left from the belay and climb up past 2 bolts (crux). Climb past 2 more bolts and travese left at a hidden flake. Join up with Last Unicorn and continue past a bolt to the belay at the 2-bolt anchor under the roof.


standard rack
rappel with 2 ropes or finish on Last Unicorn or Science Friction
April 29,1991 - Uwe Schneider, Chris Stevens